Volkswagen is gearing up to launch the updated versions of Polo Hatchback and Vento sedan in the Indian market. 2019 Volkswagen Polo Facelift has been spied entirely undisguised in Pune. The Vento was earlier spied with camouflage by us.
In terms of cosmetic changes, 2019 Volkswagen Polo Facelift has revised both front and rear of Polo by inserting some subtle design elements. Overall revisions are along the same lines as we witnessed in the limited edition GTI model launched by the company in 2017. More importantly though VW will equip both models with mandatory safety features to comply with norms laid out by the Indian government. This means airbags, rear parking sensors, speed alarm, and seat belt warning will become a standard part of the equipment in both cars. Mechanically cars will remain similar to their respective outgoing models.
This means Polo continues to come with a total of four engine options – two each in petrol and diesel category. Vento, on the other hand, will get three engine options, i.e., two petrol engines and one diesel motor. As the deadline of BS-VI emission norms implementation is approaching, VW has to update its power trains in accordance with stringent emissions criteria.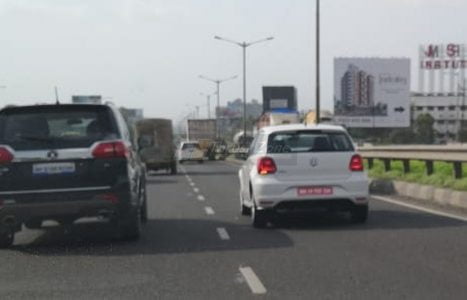 There is no clarity as of now whether the company will update the 1.2-liter petrol engine and 1.5-liter diesel engine to meet new emission standards. A 1.0-liter naturally aspirated petrol engine is quite likely to be upgraded and the company is also rumored to be working on the turbocharged version of the 1.0-liter petrol engine. In order to keep the cost in check, expect the turbo petrol to undergo heavy localization exercise. Apart from the Polo and Vento, the turbocharged petrol engine may also power the Skoda Rapid in the future.