The KTM Duke 200, believe it or not, is completing 11 years in the Indian and global market in the year 2023. Launched in January 2012, it created motorcycling revolution just like the original Bajaj Pulsar did in the year 2001. The motorcycle holds the highest sales number in the KTM range along with the Duke 125 and 390. The model is set to get a big change over the current generation which was heavily revised in the year 2020. Now, the time has come for it to get a bigger change, a generation. We have spyshots and information that can help you.
2023 KTM Duke 200 Design and Dimensions
A new design for the tank, bikini fairing, headlight, tail-lamp, and rear fender will be on offer. The taller stance of the new motorcycles will help them look different too.
2023 KTM Duke 200 Chassis, suspension and brakes
A new chassis that runs directly from the head unit to the swingarm bolt makes sure that handling is more precise and that the chassis is very taut. Supple suspension setup can be expected despite stiff suspension just like the existing Duke range. Adjustable rear suspension along with powerful 320mm brakes at the front will be on offer.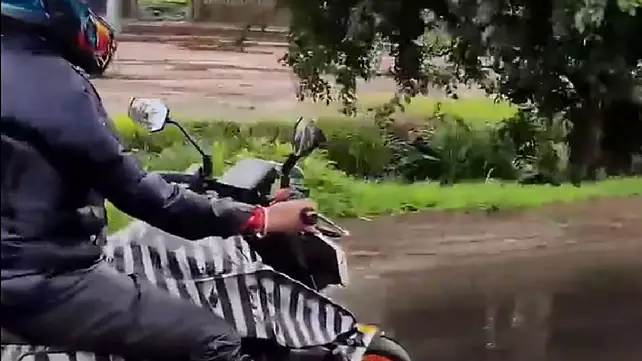 2023 KTM Duke 200 Speedometer
A revised instrument cluster will be on offer over the existing one. There will not be major changes apart from cosmetic changes and the addition of more features. All of these will be controlled via a switch on the left-hand side of the handlebar.
2023 KTM Duke 200 Price and Launch
Expect a late 2022 or early 2023 launch of this all-important motorcycle which will complete 11 years in the Indian and world market in January 2023.
2023 KTM Duke 200 Engine And Specification
A 26 PS and 23 Nm of torque engine mated to a 6-speed gearbox with shorter gear ratios can be expected on the Duke 200. A gearing revision will be ideal but then it will rob the Duke 200 of its iconic frantic nature of power delivery to the road while being docile in the new generation which is already seen over the original generation of bike in the current gen.
2023 KTM Duke 200 Safety Features
Dual Channel ABS, traction control, and much more could debut on the 2023 Duke 200
2023 KTM Duke 200 Competition
Honda CB300R, Suzuki Gixxer 250 and Bajaj Pulsar 250