2023 Yamaha R15M & MT-15 V2 Deluxe have been launched today in the Indian market with a refresh to some aspects of the motorcycle as it mostly remains unchanged.
The 2023 R15M will now feature the YZF-R1-inspired coloured TFT Meter with Gear shift indicator, Track & Street Mode selector and LED flashers. Continuing the legacy, the R15M 2023 model retains all the features as the previous model. 2023 Yamaha R15 customers also get the Dark Knight colour in version 4 of the supersport model.
Besides this, the 2023 Yamaha MT-15 V2 Deluxe will feature dual-channel ABS as standard. The 2023 Yamaha MT-15 V2 Deluxe also gets new LED flashers. The MT-15 V2 Deluxe will now be available in Metallic Black colour in addition to the existing colours – Ice Fluo-Vermillion, Cyan Storm and Racing Blue.
2023 Yamaha R15M & MT-15 V2 Deluxe are powered by a 4-stroke, SOHC, 4-valve, 155cc fuel-injected engine with Variable Valve Actuation (VVA) system. They also feature a 6-speed gearbox mated with an Assist and Slipper clutch for lighter actuation producing 18.4PS of peak power at 10,000rpm, with a peak torque output of 14.2Nm at 7,500rpm.
Yamaha Launches 2023 FZ V4 and FZX With 12 PS And Traction Control
Yamaha also plans to make all its motorcycle models E20 fuel compliant. The R15-based motorcycles seem to be not ready yet with E20 compliance yet. Yamaha says 2023 version of Yamaha motorcycles will also be equipped with onboard diagnostics (OBD-II) System. The uncompliant list also includes the FZ25 and the scooters.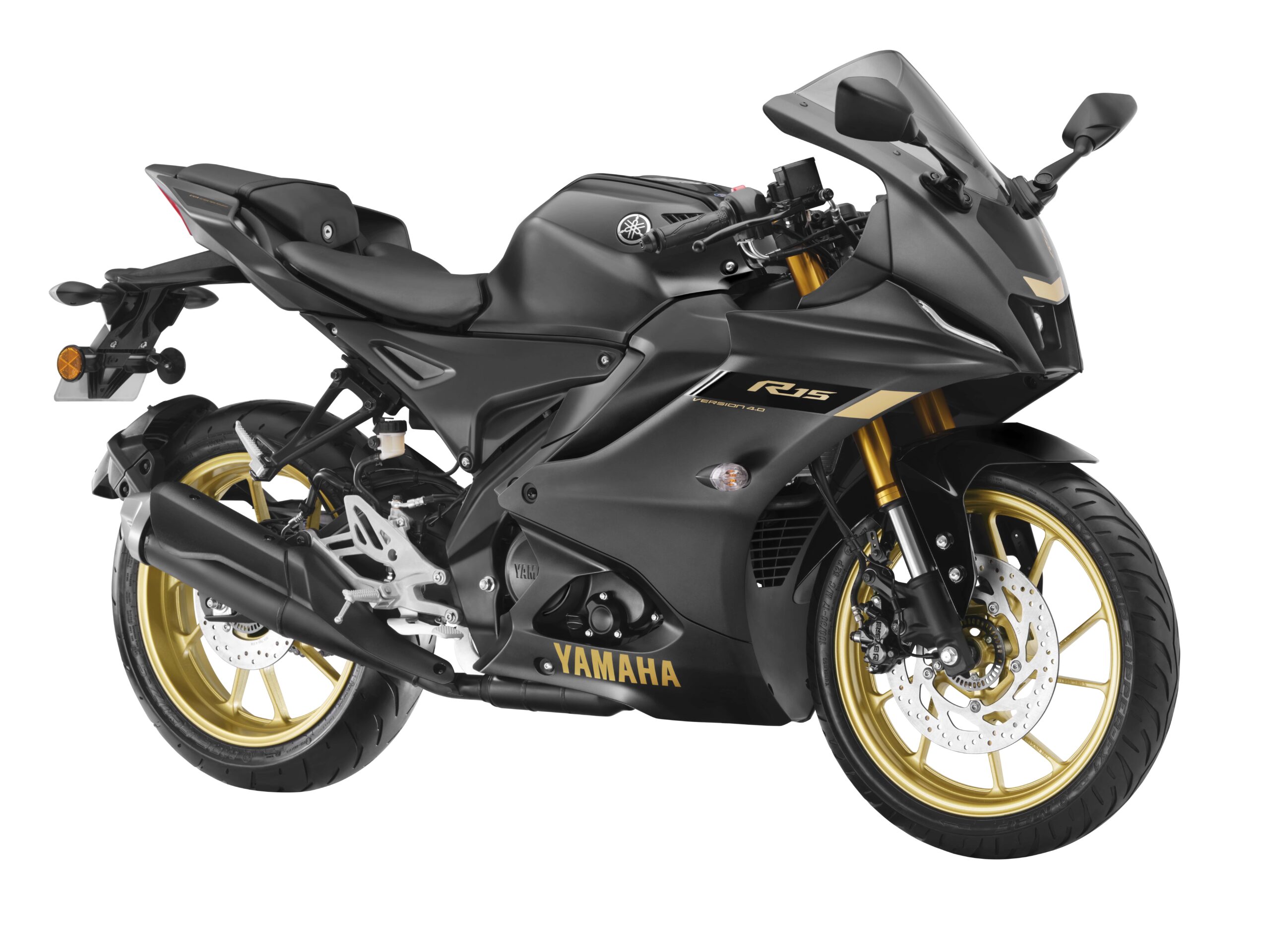 Yamaha R15M – Rs. 1, 93, 900 – Price Increase – Rs. 1100
Yamaha R15V4 – Dark Knight – Rs. 1, 81,900 – Price Increase – Rs. 1100
Yamaha MT15 V2 Deluxe Metallic Black – Rs. 1, 68, 400 – Price Increase – Rs. 3000