BMW is gearing to bring the new generation X3 SUV to the market and for the first time, the prototype of the same has been spotted testing in a camouflaged manner. The model looks like the bigger version of the recently unveiled BMW X1 as similarities can be traced in the way headlamps and profile of the car have been conceptualized by the designers.
The size of the signature kidney grille on test mule is similar to the current generation X3 and in the profile, all cues of the latest design language of BMW are very much apparent.
Whether it is the use of clean surfaces, pronounced fenders, or boxy wheel arches, BMW has taken the design legacy of the current model to the upcoming generation too. The design of the alloy wheels has also been slightly modified although we must concede that five-spoke design of the current alloys looks classy.
On the rear, the new generation X3 is expected to come with the LED signature lights although the size has been reduced in preference to achieve more sophistication in overall design language. The shape of assembly has gone a bit more angular than before and adding a touch of sportiness to the styling of SUV is the presence of quad exhaust and a bit exaggerated rear spoiler. It could be very well the case that the variant spotted is the performance M40i version which sits one rung below the full-fledged X3M performance variant of X3.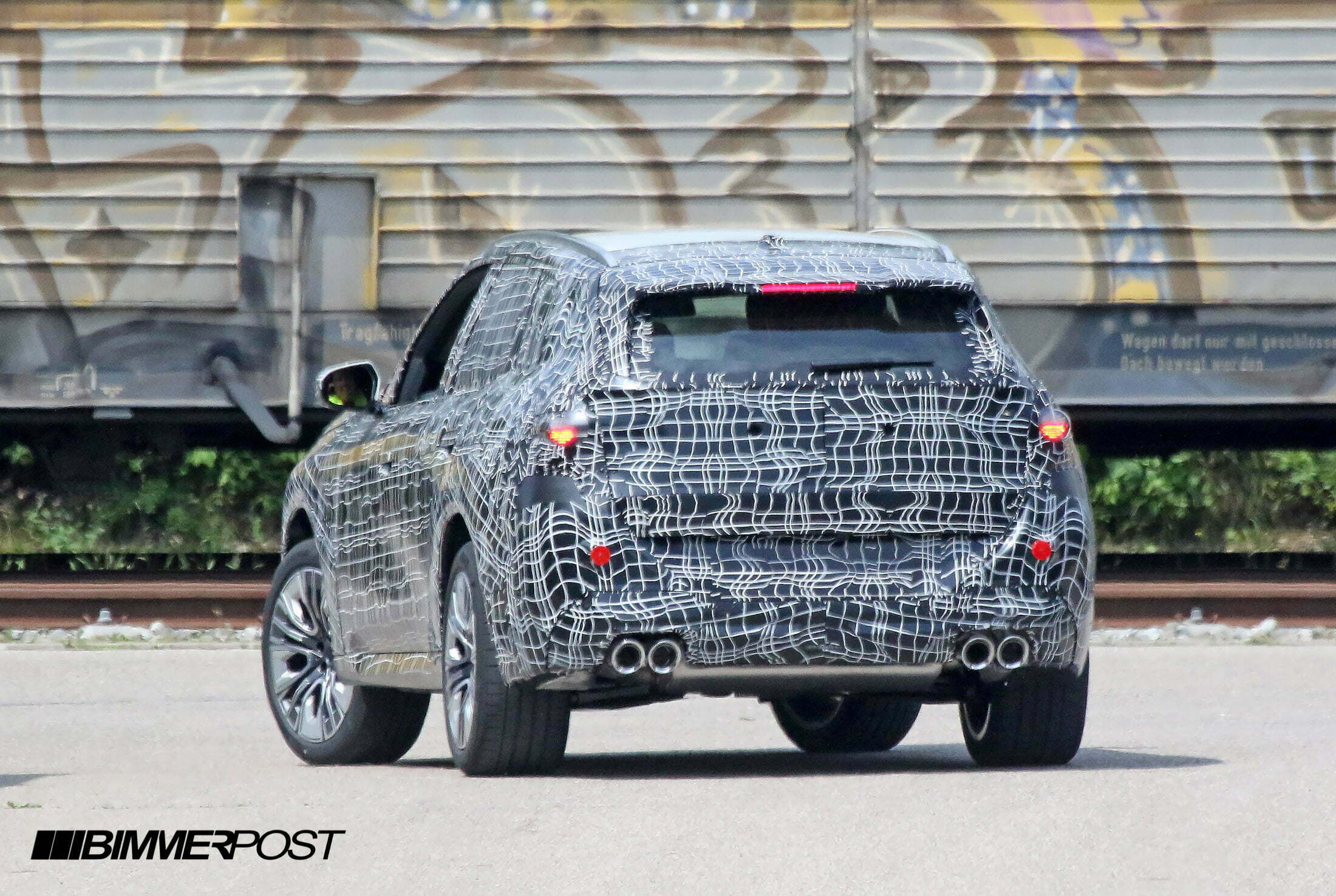 There is no official word on the specifications of the new X3 yet but it can be safely assumed that the upcoming version will share its underpinning with the 3-Series. The SUV will be available with conventional ICE-engine, plug-in hybrid, and pure electric variants. It might be the last X3 featuring the conventional ICE engine as BMW has already made a transition plan to make a complete switch from ICE engines to purely electric power trains.
The third-generation BMW X3 SUV has been in the market since 2017 and got its first facelift in the year 2021. Typical to the life cycle of 7 years that most the BMW products come with, the new model of X3 is expected to be unveiled in the year 2024. Following the debut of X3, BMW might bring in X4 coupe besides launching some performance-oriented M models in the market.