Ather today rolled out its largest ever corporate outreach program to promote e-mobility in the country. The month-long program is targeted to employees from 2500+ organisations and will offer benefits worth INR 16,259* in total for the corporate employees to bring home the Ather scooters. As a leading player in the EV ecosystem, Ather continues to accelerate the adoption of EVs with this initiative.
Beginning today, Ather is introducing a host of 'never heard before' offers for corporate employees, which includes a corporate discount worth INR 4000*; an exchange bonus worth INR 4000*; and tax savings on loans taken to buy an Ather on the financial front. On the product front, Ather is offering a complimentary 2-year extended battery warranty (over and above the manufacturer's warranty of 3 years) worth INR. 8,259* (only on the 450X). The offers are valid till the 28th of February. Ather Energy is also offering to install complimentary charging infrastructure at workplaces.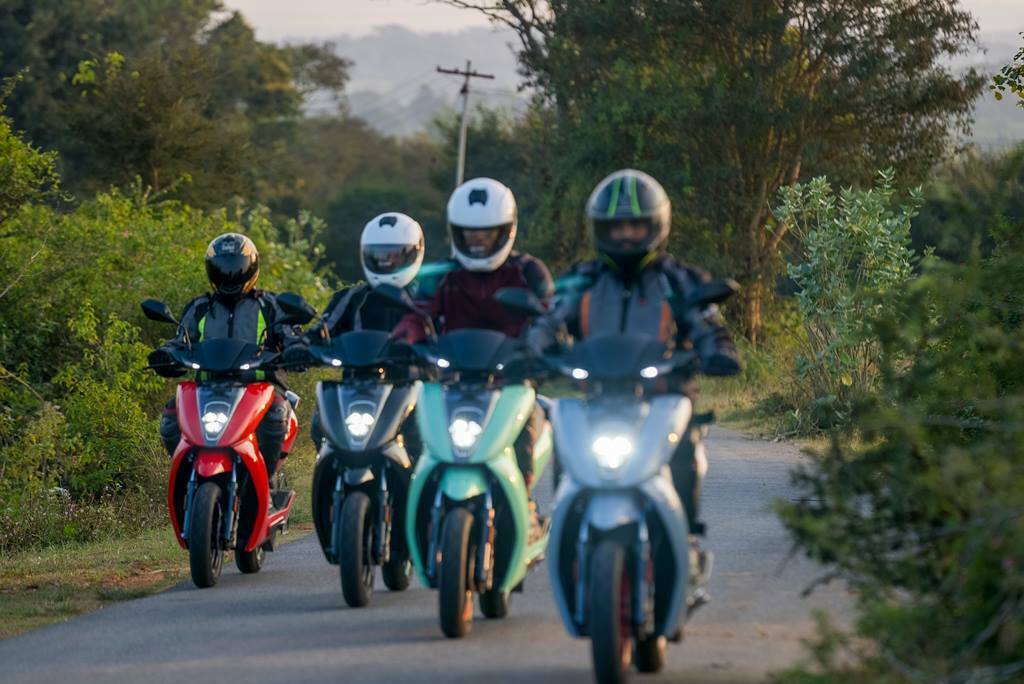 The government and corporations are introducing several initiatives to move towards green mobility to focus on sustainable energy and achieve net zero by 2070. Organisations have developed charging infrastructure in the office premises to alleviate range and charging anxiety. The corporate offer is available to employees of leading organisations like Reliance Jio Infocomm LTD, Wipro Technologies, Samsung India, Myntra, TATA Technologies, Indian Railway Catering and Tourism Corpn. LTD, Bharti Airtel LTD.
Ather Energy currently has a robust retail sales network across the country, with a presence in 80 cities with over 100 Experience Centres. The company is looking at a solid expansion roadmap covering tier 1,2 & 3 cities in India, increasing its retail footprint to 150 centres in 100 cities by March 2023. Ather Energy also has the largest fast-charging network for two-wheelers in India and has installed over 900 Ather Grids across the country.
Ather Energy had a great start to this year, registering its best-ever monthly sales delivering 12,419 units in January 2023. To meet the rising demand in the country, Ather inaugurated its second manufacturing facility in Hosur. The facility, spread across 300,000 sq. ft. will help the brand expand its production capacity to 420,000 units per year in FY 2024 (April 2023 – March 2024), further enabling the company to fulfil the increasing demand for its flagship scooters. The company also recently rolled out the Atherstack 5.0 software update, which has introduced a host of new features taking the riding experience to a new level. Ather has also introduced six new colours – Space Grey, Still White, Salt Green, True Red, Cosmic Black, and Lunar Grey for the 450X and 450 Plus, inspired by automotive performance.
About Ather Energy