Bajaj Warranty Schemes Are Very Tempting and is the called Hat-Trick offer. Rush now to get your motorcycles with complete peace of mind
It's not often that we see a bike-maker announce offers during the monsoon season. Bajaj Motorcycles India however is doing just that. To make the rains just a bit more enjoyable and to give its fans something to cheer about, they've launched a new 'Hat-Trick' offer. This bonanza offer provides three things to Bajaj's customers – a five-year warranty, free servicing for two years and one year of free insurance.
The first benefit in the Bajaj Warranty scheme provides for one-year free insurance for customers planning to buy Platina, Discover, Pulsar 150, Pulsar NS 160 and V range of motorcycles. The second benefit provides for two years of free service for the new CT100, Platina, Discover, Pulsar, Pulsar NS, Avenger, Pulsar RS, V and Dominar customers. In addition, customers of any Bajaj motorcycle in this period get first of its kind five-year Bajaj warranty package at no extra cost.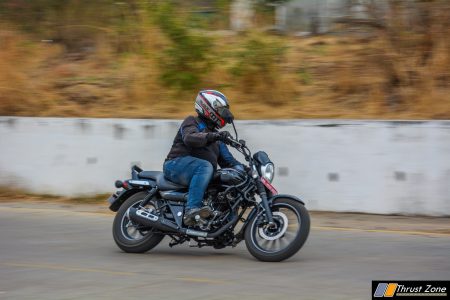 This fantastic Bajaj Warranty offer is a result of Bajaj's excellent sales figure in the latest month. They claim that this month was highly successful and the overall business growth recorded was nearly 65 percent a compared to the previous years figure. This is a feat considering just how tight the competition is in the respective segments. According to Bajaj, the sale of motorcycles increased to 86 percent in the domestic market and around 42 percent in the exports category. Bajaj revealed the total sales figure for July 2018, which stands at 3,37,752 units whereas they only managed to sell 2,04,667 units in the last year during the same month.
Currently, Bajaj has a wide range of products which cater to a variety of customers that includes Pulsar, Avenger, Platina, Discover, V and CT100. They also have partnered with the Austrian manufacturer – KTM which provides manic motorcycles in a rather wallet friendly package. Bajaj recently entered into a partnership with the British brand – Triumph Motorcycles. We expect some brilliant motorcycles to come out of this duo.