Bentley Continental GT3 Race car is EVERYTHING you need – If you are a Billionaire – Still, not for sale!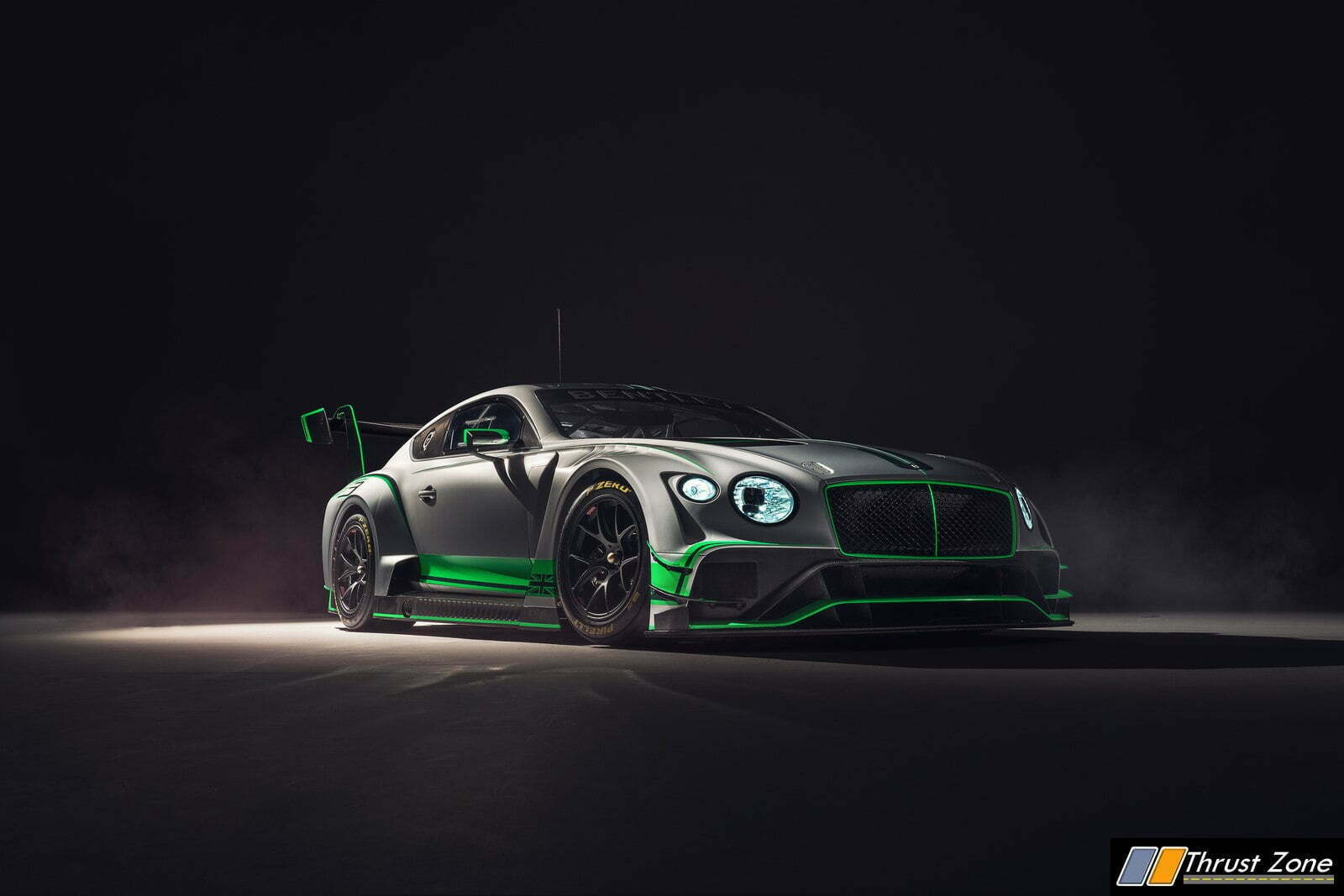 Bentley Continental GT3 Race car is currently in development for the 2018 motorsport season.
The second-generation Continental GT3 is the latest dedicated racecar in an acclaimed Bentley motorsport lineage that includes the 4½ Litre, Speed Six and Speed 8 Le Mans winners. The first-generation Continental GT3 has proven to be a championship-winning endurance racer, scoring 120 podiums and 45 wins across 528 races around the world to date.
Development of the new car has been led by the engineers of Bentley Motorsport's in-house team based in Crewe, together with designers and technicians at Bentley's motorsport technical partner, M-Sport. The new Continental GT3 has been designed from the all-new Continental GT road car, utilising it's mostly aluminium structure as the foundation to deliver a race-ready weight of significantly less than 1300 kg and helping to deliver an ideal weight distribution for racing.
The engine is a new development of the renowned and race-proven 4.0-litre Bentley twin-turbo V8, with a totally redesigned dry sump system and all-new intake and exhaust systems. Unrestricted power is in excess of 550 bhp. Exterior aerodynamic surfaces have been crafted in the wind tunnel and are based on the shape of the road car, enhancing the exterior panels with aerodynamic devices for additional downforce. Suspension and braking systems are new and bespoke to the Continental GT3.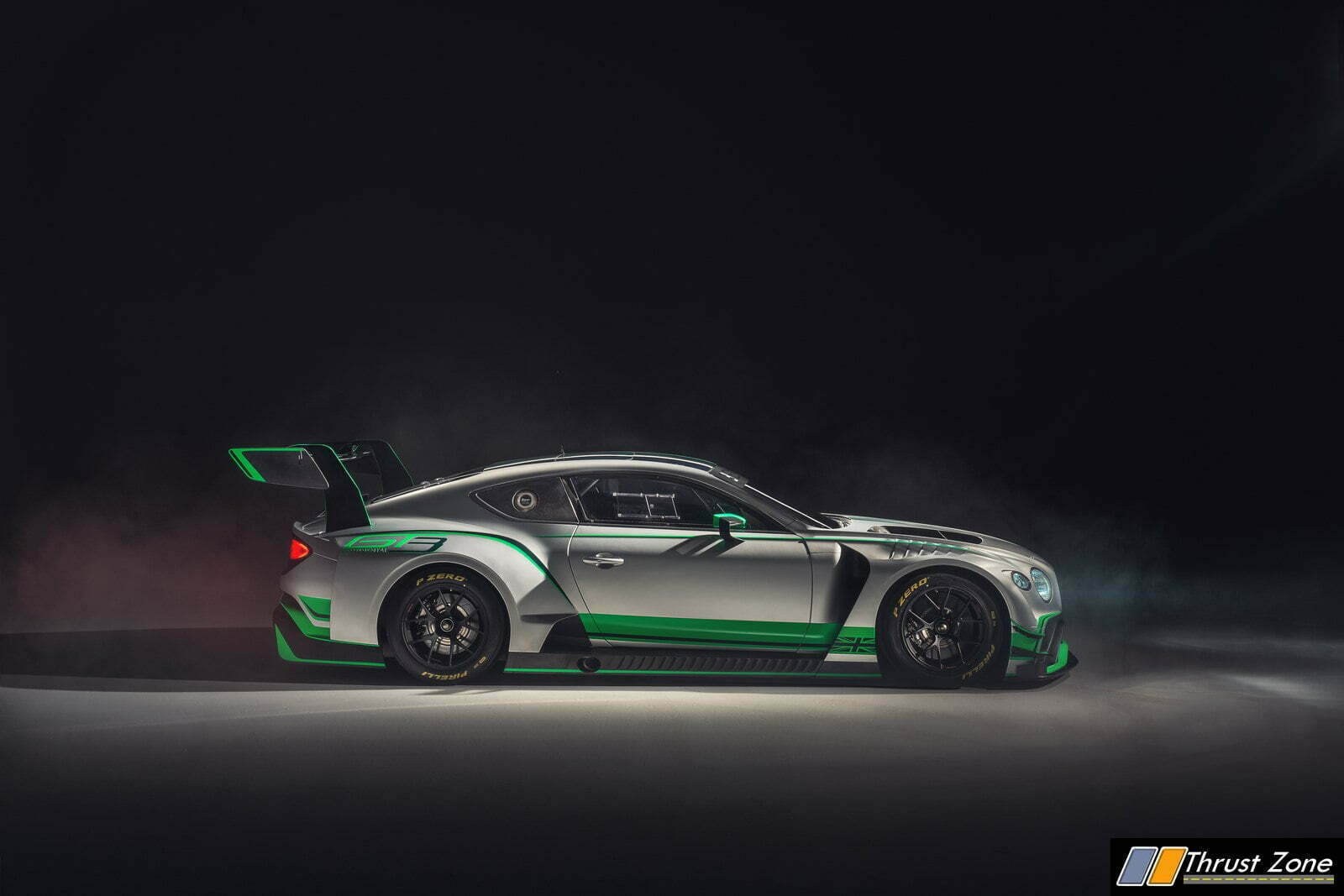 The all-new racecar has already started a six-month test programme to pick up the mantle from its championship-winning predecessor, completing test work in the UK, France and Portugal. Upcoming development work includes full 24 hour endurance race simulations.
Bentley Motorsport is also announcing its plans for the 2018 season, after 2017 proved to be the most successful season for the team, capturing the Blancpain GT Series Endurance Cup. Bentley Motorsport will run a pair of new Continental GT3 racers across Europe in the Blancpain GT Series Endurance Cup again next year, and also compete around the world in the four-round Intercontinental GT Challenge.
The new Continental GT3 will make its race debut at the opening round of the 2018 Blancpain GT Series Endurance Cup at Monza. Updates from the development programme of the new racer, and confirmation of the 2018 driver line-up, will be issued by Bentley Motorsport in due course.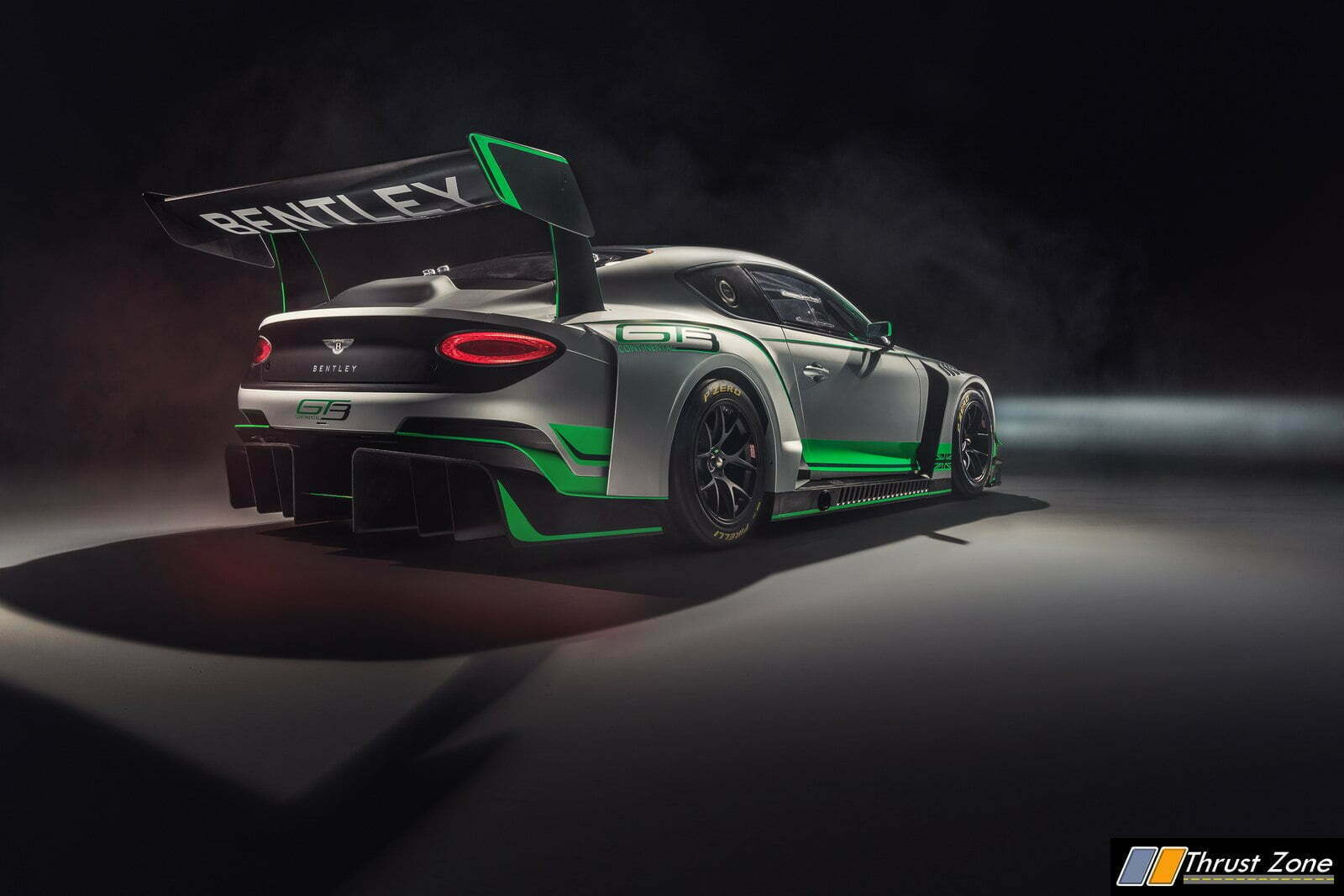 New Continental GT3 Specifications
Engine
4.0-litre direct injection twin-turbo V8, Cosworth engine management system
Power
Approx. 550 bhp derestricted
Oil System
Dry sump
Transmission
Rear wheel drive, Ricardo six-speed sequential transaxle gearbox, AP racing clutch, steering wheel mounted paddle-operated pneumatic gear shift
Drivetrain
Carbon fibre propshaft, limited slip differential
Suspension
Double wishbone suspension front and rear, four-way adjustable racing dampers
Steering
Electric power-assisted steering
Brakes
Alcon ventilated iron disc brakes front and rear, Alcon six-piston front calipers, four-piston rear calipers, driver-adjustable brake bias
Safety
FIA-specification steel roll cage, six-point FIA safety harness, onboard fire extinguisher, onboard pneumatic jack system
Fuel System
FIA-specification racing fuel cell
Electronics
Race-specification Bosch ABS and traction control. Lightweight race battery.
Wheels
BBS Motorsport 18" x 13" rims
Tyres
355 / 705 R18
Aerodynamics
Carbon fibre front splitter, rear wing and body panels. Lightweight, aerodynamically-optimised bumpers, bonnet, sills and fenders
Length
4860 mm
Width
2045 mm
Height
1355 mm
Weight
1300 kg