When you name a motorcycle 'Classic' and then watch it become a classic, indeed it is satisfying and it is the fruit of endless effort put in the process and journey of the product. Royal Enfield Classic 350 is one such motorcycle that has done it. In production for decades, it has stood the test of time no matter how much it was criticized, loved and later appreciated as an icon.
In the last decade, it saw itself climb up the charts much better than any motorcycle in its class. The motorcycle stood up to the digital world, came up with various variants and colours and help Enfield stand strong. Just months away from the next version we thought we should let you know one last time how does the latest iteration feel like. We have had the opportunity to ride it many times, but since we officially loaned it from Enfield this time around and put some 700 km on it, we are obliged and also feeling quite honoured to tell you that nothing has changed.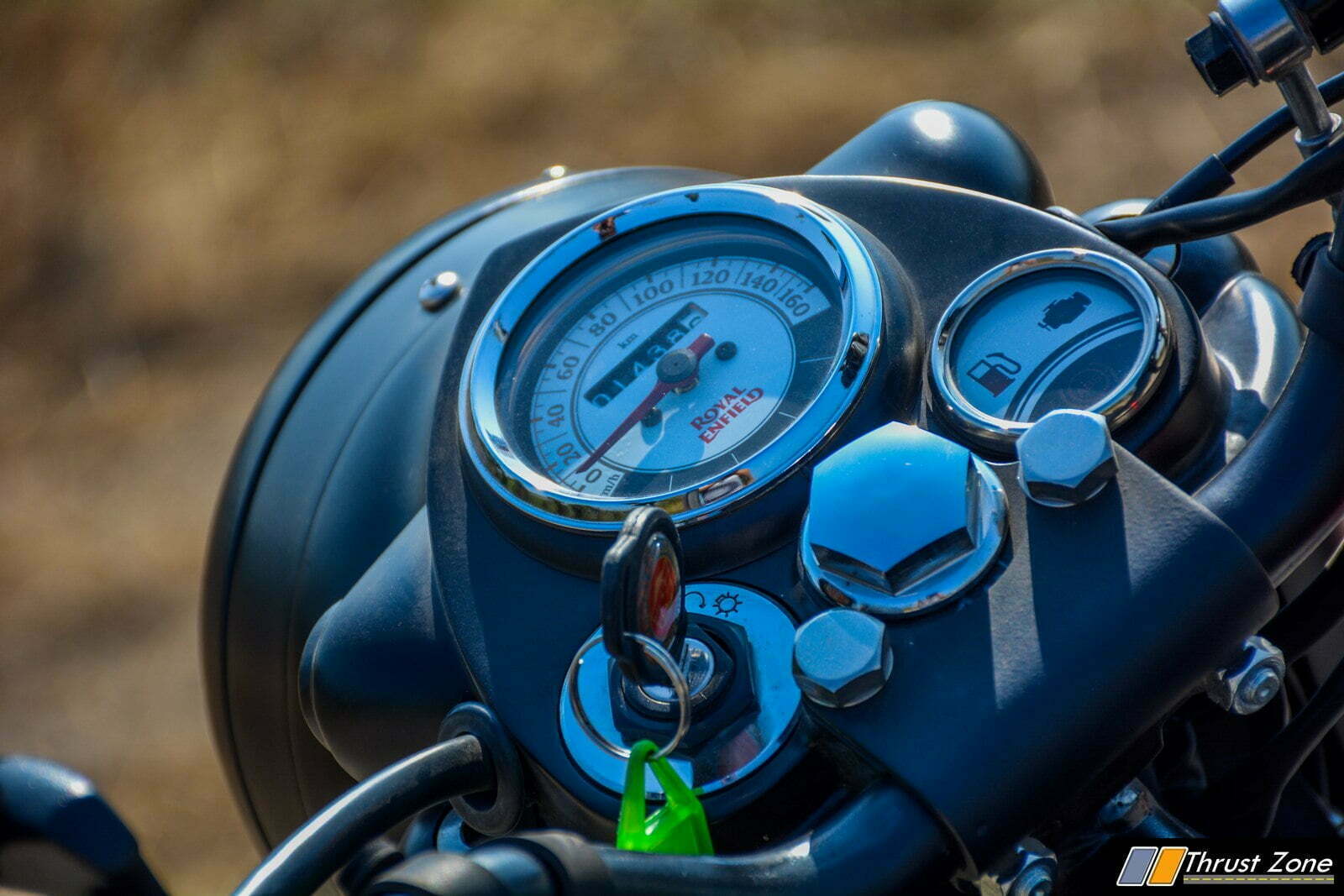 The black and red colour scheme makes it look very stealthy, the switchgear, the most basic instrument cluster of all time is seen here. The muscular tank, perfectly sized wheels and suspension, holding it and giving it a look and feel of a true last generation motorcycle continues to impress. The ride and handling is only good till some speeds, the motorcycle is then meant to be like this.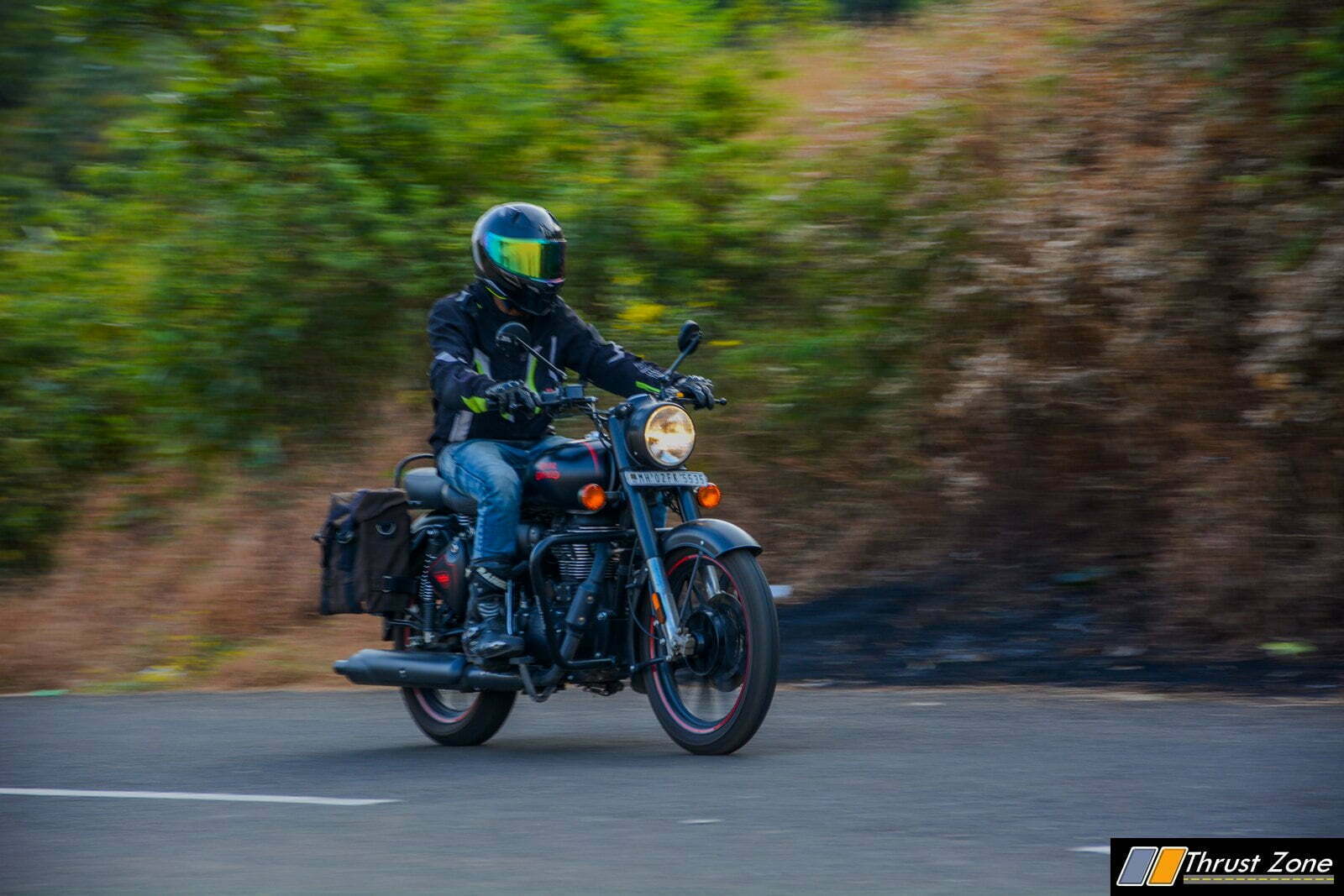 Below 80 km/hr is fine when it comes to cornering, vibrations and overall comfort. BS6 has made things even better below that. After those speeds though, everything becomes frantic. The vibrations are off the chart and can be felt in every part of the body post 100 km/hr. Stay calm and keep speeds below the same is the best way for every gentleman trying to go to Ladakh from Mumbai or Delhi if he plans to have kids in the future.
What is the Classic 350 meant for then? Enjoying the macho riding position that the motorcycle offers and the thump helping you mark your presence. It is also meant to be iconic and provide you with an everlasting sense of occasion every single time you ride it. Well, I could talk more about the motorcycle, but we have covered it in the video really well.
This is more of a farewell to the Classic 350 as the new arrives and is based on the Meteor 350. Something which is a whole new approach for the way Royal Enfield does motorcycle and Classic 350 is going to follow that suit whether you like it or not. No, I am not saying the character is diminished entirely. The sense that frivolous behaviour exist somewhere in small bites is going to make Royal Enfield Classic 350 even more appealing than before.
BS6 Royal Enfield Classic 350 Review
Design

Features

Quality

Dynamics

Performance

Comfort

Practicality

Safety