CF Moto India Entry Soon With Multiple Products such as the 250NK, 400NK, 650MT, 650NK
Chinese bike maker CF Moto will enter the Indian market in partnership with AMW motorcycles. The latter will set up dealership and service-center network for the former and plan to sell the entire range of CFMoto's products including 250NK, 400NK, 650MT, 650NK though 150NK will not be sold in India; at least for now. The bikes will be imported via CKD route and AMW will assemble these kits in its Hyderabad facility.
In order to remain price competitive, the company will focus on increasing the localization content. In fact, AMW claims that the bike will be price competitive and won't cost exorbitantly high. As of now, the products are undergoing final testing and approval process and the launch is expected sometime around middle of 2019.
The company refused to comment which model will go on sale in the market first; however, we guesstimate that either of the 250NK, 650MT, and 650NK bikes will hit showrooms first as these are three bikes have already been spotted testing on Indian roads many times. We have also learnt that utility vehicles, ATVs, and bikes of CFMoto will be retailed under one roof. Bengaluru and Hyderabad cities have been selected to get the first dealerships of the company and speculations are rife that Chennai would be the third city to home CFMoto retail shop.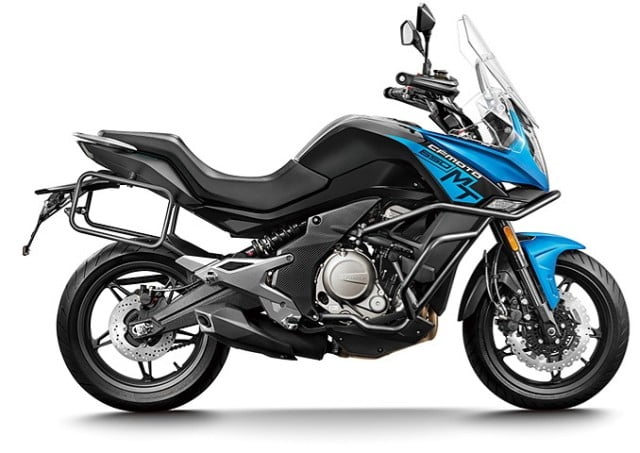 It has also been told that the company will launch an app to help the customers locate dealerships and service centers as one such app is already available in the global market for both Android and Apple users. The bikes will debut as Euro-IV compliant machines and the company will upgrade the engines to meet BS-VI requirement by March next year. It will be interesting to witness how the Indian customers will respond to offerings from a house of Chinese manufacturer.