Mahindra Electric Automobiles Limited today unveiled the audacious "Vision Thar.e" at its signature Futurescape. The Thar.e is more than an electric evolution of the legendary off-roader; it's a daring, distinct design transformation that continues to embody the spirit of Mahindra's authentic SUV. The Thar.e's one-of-a-kind modular construction and adaptable components position it as a standout in the electric SUV field. This robust design philosophy aligns with the SUV's timeless appeal and confident presence, suited for any terrain.
• New Path in Design: Thar.e's design forges its own innovative and distinctive trail. Yet it remains an authentic off-road SUV, maintaining the tenacity and exploration spirit of the brand.
• Exterior Design: The Thar.e exterior crafts a unique, formidable, and fresh vision. The crisp, geometric surfaces embody the robust 'explore the impossible' ethos, while innovative features like near-vertical windows maximize space and create a commanding presence.
• Interior Design: The interior blends minimalism with functionality, focusing on the essentials of off-road driving. Elements like a central pivoting screen, robust grab handles, and an uncluttered layout emphasize Thar.e's practicality for both urban and off-road adventurers.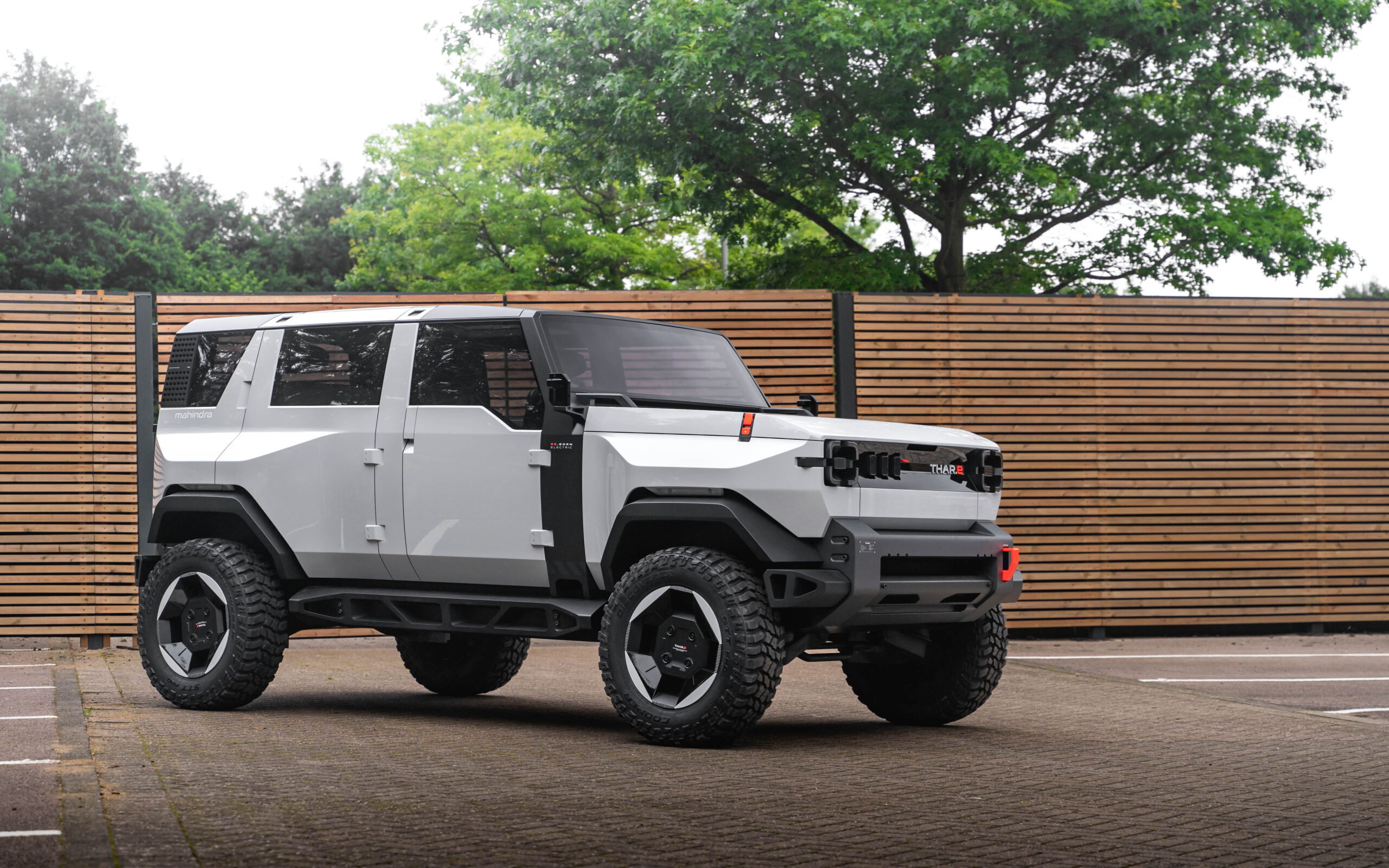 • Sustainable Composition: With fabrics made of 50% recycled PET and a commitment to uncoated recyclable plastics, Thar.e aligns with a philosophy where simplicity serves sustainability.