Five Maruti Milestones included record-breaking sales figures, implementation of technology and hence providing so much more value to its customers and shareholders
#1: Alto, India's favorite car from Maruti Suzuki has scaled the unique feat of 35 lakh sales in cumulative wholesales. Brand Alto has been the best-selling car in India for 14 consecutive years.
Maruti Alto gets features such as power steering, front power windows, integrated stereo, internally adjustable ORVMs (outside rear view mirror), trendy headlamps and sporty bumper grille. It has a strong portfolio with two engine options on offer – 800 cc and K10 – along with a CNG fuel variant.
In 2014, Maruti Suzuki introduced its innovative two-pedal technology (Auto Gear Shift) transmission in the Alto K10. AGS makes driving comfortable in heavy city traffic conditions, without compromising on fuel efficiency. Today, about 18 per cent of Alto K10 sales come from the AGS variants.
#2: The all-new Swift India's favorite hatchback has attained a spectacular milestone of one-lakh unit sales in 145 days. This is the fastest 100,000 units for any car in India. The Third generation Swift has received overwhelming acceptance from customers across regions and age groups, complementing the success of the first and second generation Swift. Since its launch in 2005, cumulatively Swift has sold over 1.89 million units in India. Incidentally, Suzuki's 20 millionth vehicle produced in India was also a Swift.
#3: Vitara Brezza has crossed 3-lakh of sales since its launch in March 2016. A distinctive feat in the Indian automobile industry, Vitara Brezza has achieved the fastest 3-lakh sales mark in the SUV segment in just 28 months. In May 2018, Maruti Suzuki's revolutionary two-pedal technology, Auto Gear Shift, was offered on Vitara Brezza. Also, the exterior and interior features have been given a makeover, enhancing the bold and sporty character of the country's most popular SUV. With Vitara Brezza, Maruti Suzuki introduced dual-tone colours – a first in its segment.
Vitara Brezza complies with advanced safety regulations, including pedestrian safety, ahead of Government regulation timelines. It comes loaded with new safety features comprising ISOFIX child restraint system, high speed warning alert, dual air bags, ABS with EBD, reverse parking sensors and front seat belt pre-tensioners and force limiters. These features are now standard across all variants of Vitara Brezza.
#4: Maruti Suzuki India has crossed the mark of 3-lakh cumulative sale of cars with the acclaimed Auto Gear Shift (AGS) technology. With the AGS becoming popular among the customers, Maruti Suzuki aims to achieve the feat of over 2-lakh sales in the current fiscal year. The contribution of cars with AGS variant to the company's total sales has tripled since its introduction in 2014.
At present, Maruti Suzuki offers AGS in seven models in its range, including bestsellers like Alto K10, WagonR, Celerio, Swift, IGNIS and Dzire. In May 2018, Vitara Brezza became the latest offering with AGS technology from Maruti Suzuki.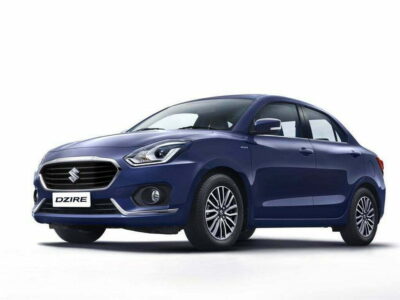 #5: Suzuki Motor Corporation has achieved accumulated automobile production of 20 million units in India. India becomes the second country after Japan in which Suzuki has reached this milestone, and the fastest country to reach 20 million units in just 34 years and 5 months since starting production in December 1983, breaking the record of 45 years and 9 months in Japan. Of the 20 million units, Alto was the most produced model with approximately 3.17 million units. Swift produced at Gujarat Plant was the 20 millionth model.
Suzuki's automobile production in India started in December 1983 with its first model, the Maruti 800 by Maruti Udyog, the former company of the present Maruti Suzuki. Since then, production units and models were increased to meet the expanding needs owing to the growing economy in India.
Today, production is held at Gurgaon and Manesar Plants of Maruti Suzuki, as well as Gujarat Plant of Suzuki Motor Gujarat, Suzuki's 100% subsidiary to produce automobiles in India. At these three production sites, 16 models are produced including the Dzire, Baleno, Alto, Swift, WagonR, and Vitara Brezza. In FY2017, approximately 1.78 million units were produced in India, of which 1.65 million units were sold in India domestic and 130,000 units were exported to over 100 countries and regions including Europe, Japan, Asia, Africa, and Latin America.