Ford W605 SUV Is On Track – Will Be Based on Mahindra XUV 500 – Jeep Compass Rival
Ford W605 SUV looks very promising already as a spy shot reveals a very good/futuristic looking front-end
Ford and Mahindra had entered into a JV to bring this new SUV to life. However, since the JV is off, the strategic partnership is to be continued and explored. The new opportunities in the domain of power train, connected technologies, platform sharing, and new product development will continue. Mahindra will unveil next-generation XUV5OO in Mid 2021. The new XUV5OO will underpin by a newly conceived monocoque platform and feature upgraded styling, enhanced dimensions, and 3-row seat layout.
More importantly, the new monocoque platform will also become a base for the Ford SUV which is known by its code name W605 and slated for launch in 2022. This Ford SUV will be produced at Mahindra's Chakan plant alongside with the new-generation XUV5OO. W605 will share many parts and bits with XUV5OO though it would be designed and positioned distinctly to help avoid any direct confrontation with Mahindra.
Ford's W605 will be inspired by the company's hugely popular American SUV's meanwhile XUV5OO will get styling from Mahindra's subsidiary Pininfarina. Both SUVs will share the 2.0-litre diesel engine which is capable of providing a max output in the range of 180 PS. An identical in displacement petrol motor will also make it. The development of the engine is currently underway and the motor will receive both manual and automatic transmission. Also, both the SUVs are expected to offer a capable all-wheel-drive system in the top variants of their SUVs.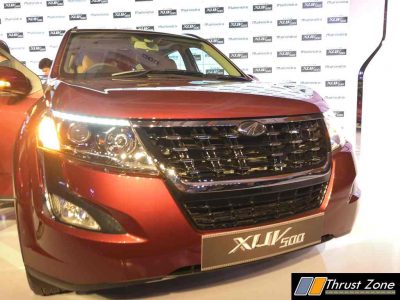 The sharing of the platform and other resources will result in huge savings for the companies with one report estimating the saving amount pegging at Rs 7,000 crore. It also means the competitive pricing for the customers which, in turn, should help both the companies to post good sales performance for their SUVs. In terms of competition, the Mahindra XUV 500 and Ford W605 will be pitted against the likes of next-generation Hyundai Creta (7-seat version), Tata Gravitas, MG Hector, Hyundai Tucson and Jeep Compass.