Harley-Davidson India today announced that as part of The Rewire, an overhaul of its operating model and market structure, the company is changing its business model in India and evaluating options to continue to serve its customers. This means the rumours were true and Harley India quits the country with almost everything shutting down. Harley doesn't seem to have a plan to import motorcycles entirely and sell, it is quitting the sales aspect entirely as reports suggest, but that could change as there are talks that H-D could hand over its business to local players. Names in the list include Hero MotoCorp and Classic Legends.
Harley-Davidson plans to close its manufacturing facility in Bawal and significantly reduce the size of its sales office in Gurgaon. The company is communicating with its customers in India and will keep them updated on future support. The Harley-Davidson dealer network will continue to serve customers through the contract term. This could be for two to three years or maybe less or more as Harley hasn't disclosed any sort of numbers. Be it laying off the staff or any other details such as how many service centres will be left open.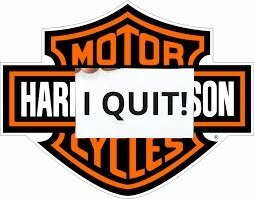 These actions are aligned with The Rewire which is planned to continue through the end of 2020, leading to The Hardwire, a new strategic plan for 2021-2025 aimed at building desirability for the Harley-Davidson brand and products. This is a hardcore exit which means customers could be let behind on their own to keep their machines up and running. Considering aftermarket support India gets from independent garages, this should not be a problem for most. Harley says that it will redo the strategy and getting desirability up of the brand in the country.
The manufacturer was already doing that but in an extremely niche way which didn't help them reach mass market which in-return is required for a premium or even normal manufacturers to sustain. If it tries to do that again it could mean permanent damage, which in return means no coming back for the next couple of decades back in India. This is the fourth example of an American manufacturer quitting the market. Indian Motorcycle is the only remaining manufacturer from the USA which is also showing signs of departure as well. Harley-Davidson has gotten its marketing and sales strategy time since its inception be it in the home market or around the world. Good luck this time around and hoping there is light at the end of the tunnel for the iconic motorcycle maker.