Revealing crucial information about upcoming Husqvarna E-Pilen electric bike, the chief executive officer of Pierer mobility, Stefan Pierer said that meeting the customers' expectation of huge mileage is a priority for the company. This is why the company had identified a 48V 15 kW 'powerpack' battery as a feasible solution for its electric bikes with displacement equivalent to their 50-125cc ICE counterparts.
Earlier in September this year, Pierer mobility announced that it is in the process of developing the Husqvarna E-Pilen electric bike that will go on sale in 2022. According to media report, Husqvarna and KTM are jointly developing electric bikes with power output ranging between 3kW and 10kW. These bikes will be manufactured in the company's plant in Maharashtra and the common platform will support a range of models for both companies. The report also suggests the capacity of the company's plant in Maharashtra will be increased from 108,000 units to 200,000 units.
Pierer Mobility had earlier released a sketch of E-Pilen for investors to provide them with a glimpse of the design of the upcoming bike. The new offering will have proportions similar to the other offerings of Husqvarna such as Svartpilen and Vitpilen twins. That said, some cool design cues will be exclusive to the E-Pilen to help it differentiate from other models.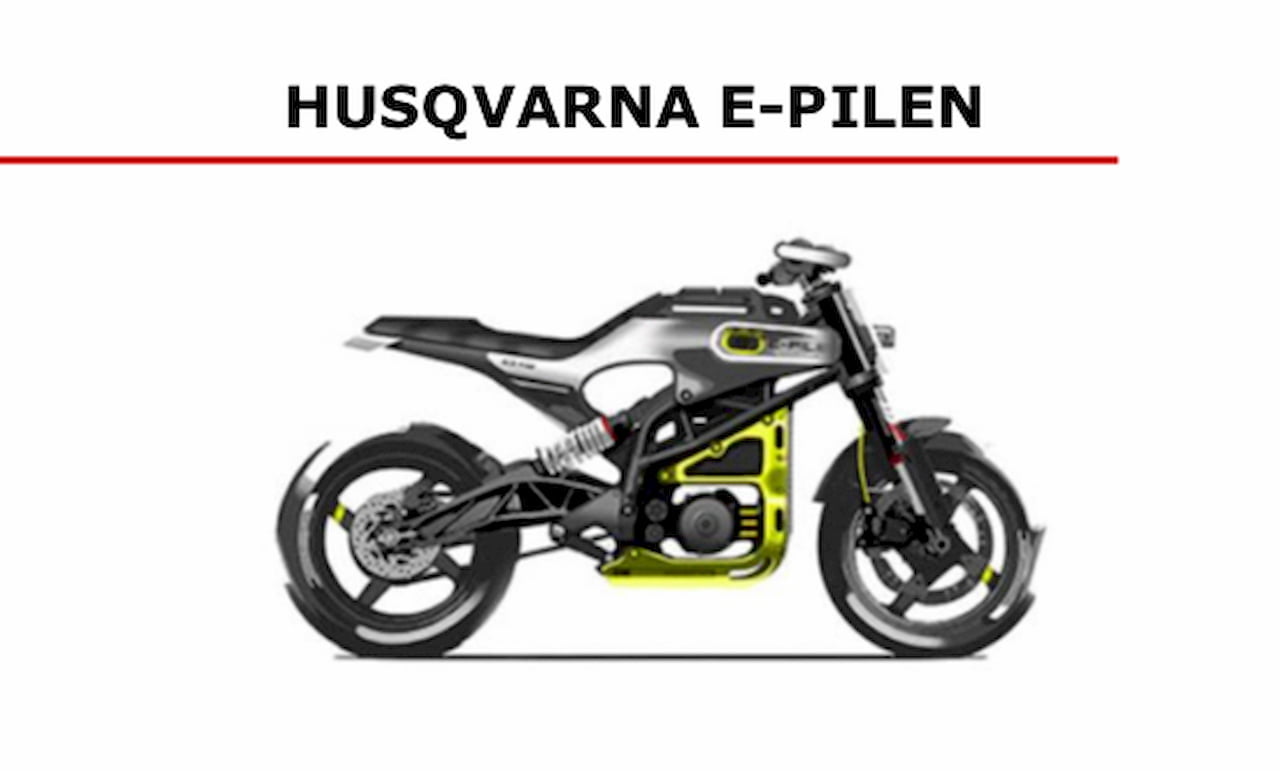 Another important feature of the upcoming Husqvarna E-Pilen will be its modular battery system. This will allow the customers to swap the battery, thereby fuelling the possibility of Husqvarna offering the E-Pilen with the battery subscription model at its launch. This is aligned with the decision of the Indian government to encourage electric mobility with swappable batteries. The policymakers have already allowed the sellers to sell electric two-wheelers in the market without the battery system.
Given Husqvarna's plan to use a battery system with a capacity between 4kW and 10kW, the company can possibly look into the 4kW battery used by the Chetak electric scooter. The small battery capacity also indicates that the electric offerings from the company will be cost-effective in nature, unlike its other premium motorcycle offerings. Importantly, the production of a range of Husqvarna bikes including the likes of Vitpilen 250, Svartpilen 250, Vitpilen 401, and Svartpilen 401 have been relocated to India to save on the cost factor. The launch of the E-Pilen is expected to happen in 2022 and the retail price of its base model with 4kW battery could be around 2-3 lakh.