Lexus Green Initiative is to plant as many tress as the amount of cars they sell in the market by the hands of their customers
Lexus India announced a green initiative today aimed at moving a step closer towards neutralizing the impact of its carbon footprint in India. The programme entails planting trees across certain regions of India on behalf of each Lexus India guest, for every car sold in the country, effective August 2017. The trees have been planted as a step towards neutralizing the environmental impact of the carbon emissions generated by those vehicles. Lexus India's hybrid lineup features future-ready cars that are in-line with Lexus' vision of raising the bar for reducing our carbon footprint, and safeguarding the world for future generations. Guests who own the Lexus hybrid range are already a part of our endeavor towards environmental sensitivity, and building a cleaner, safer planet.
The Delhi and Gurgaon guest experience centers along with the Chandigarh after sales service facility will plant trees at the periphery of Sitamata Sanctuary in Rajasthan, the Mumbai guest experience center will plant trees in Nimbora and Amravati in the state of Maharashtra , with the support of Grow-Trees.com while the Bengaluru guest experience center and the Hyderabad, Kochi and Chennai after sales service facilities will plant trees at Toyota Kirloskar Motor's manufacturing facility in Bidadi, Karnataka.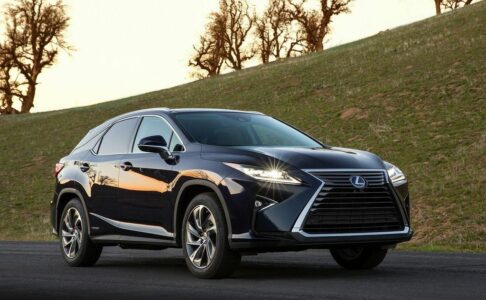 Lexus's belief in the hybrid technology featured in the cars can contribute positively. Lexus worldwide features a wider hybrid model selection than any other luxury automotive brand in the industry. The brand social responsibility project initiated by Lexus India in appreciation of Mother Earth further emphasizes the environmental benefits of driving a Lexus hybrid vehicle. Lexus' environmental efforts have grown out of a genuine respect and concern for the Earth's environment. Guided by a clear vision of sustainable mobility, the brand works on a global scale to minimize the impact of its operations on the environment.