Lockdown Relaxation Allows Four Wheeler Manufacturers Factories and Dealership To Restart
Many companies have started operations with a strength which is ranging from 30-50%. Let's look at the details
Mercedes-Benz India has restarted its operations, which was temporarily suspended. The production has started on a graded manner with directives from the state government. All necessary safety precautions have been taken while re-starting the production from today morning. Only the essential staff are at the production facility, adhering to all the required social distancing protocols and mandated safety and sanitization measures implemented. Those employees, whose work deliverables do not require them to be present at work, will however continue to work from home. As per government guidelines, operations have also started at select Mercedes-Benz dealerships in different regions. Please find appended a press release announcing the re-start of production.
Daimler India Commercial Vehicles (DICV) announced the resumption of plant operations from May 7 in a phased approach that prioritizes the safety of all stakeholders. The company was able to restart less than 24 hours after receiving permission from the local authorities thanks to intensive preparation that began even before the government lockdown came into effect over a month ago.
The CMT has initiated hundreds of health, safety and sanitization measures over the last few months, ranging from mass cleaning of DICV's 400 acre Oragadam plant to renovations of facilities designed to ensure social distancing norms are followed. The CMT has also taken charge of tracking the health and safety of the company's 4000+ employees, plus overseeing the company's extensive CSR contributions.
Aside from the physical aspect, DICV has additionally conducted an intensive education and communication campaign. All major stakeholder groups have been provided with tailored health and safety manuals, instructional videos and web-based trainings. The information campaign is designed to make sure everyone involved with the company understands the precautions necessary during the pandemic.
The company is ramping up gradually with a minimum workforce of essential employees to start, then a planned move to full capacity as and when the lockdown ends. Dealerships across the country have already begun to reopen as local restrictions ease, ensuring BharatBenz customers have access to the free service and warranty extensions the company began offering at the start of the crisis.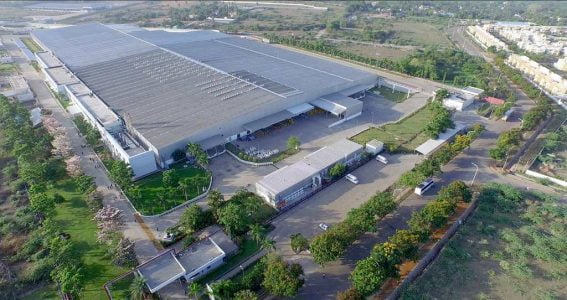 BMW Group India started operations at Plant Chennai today (7 May 2020) in accordance with guidelines issued by local authorities. Local production at the plant will be started with less than 50% of the regular workforce. All other employees will continue to work from home. Plant will resume its operations in a single shift. Depending on the pandemic situation and government advisories, deployment of staff will be adjusted steadily.
BMW Plant Chennai has implemented several precautionary measures to create a safe working environment including remodelling of plant layout to ensure strict social distancing, individual protective gear for all employees, daily health check-ups, staggered lunch schedules, pre-packed meals and highest level of sanitization measures.
The National Sales Company and BMW India Financial Services based out of BMW Group India headquarters in Gurugram will continue to work from home. BMW, MINI and BMW Motorrad Dealerships across the country will restart the operations in adherence to local government directives and advisories while maintaining necessary safety and hygiene measures.
Renault Starts offices and select dealerships. Renault Introduces actions to support network partners and a host of attractive customer offers. All dealerships will abide by the new safety protocols and will be opened in a phased-wise manner based on permissions from the local authorities. Special care to sanitize dealerships, service stations and test drive cars with detailed implementation processes and protocols. Announces 'Buy Now Pay Later' scheme where customers can buy any Renault car in May and start paying their EMI after 3 months of purchase. Easy online booking facility on Renault India website as well as MyRenault App. Facility of test drive and new car delivery at home. Gradually resumes business operations across India Alliance entities; starts dispatches of cars to North India and Tamil Nadu; Export of Critical 'Make in India' parts commences
Isuzu Motors India, announced today that it has received approval from the authorities of the Chittoor district, Andhra Pradesh, to recommence production at its plant in SriCity. The company has begun preparations to restart activities at the plant and aims to start supply of vehicles at the earliest. It will co-ordinate with all Component Manufacturers to serve both the domestic and export customers.
Nissan India today announced that it has started dispatch of its BS VI vehicles from its alliance manufacturing facility in Chennai to its dealerships in green and orange zone across the country. Nissan Motor India Pvt. Ltd (NMIPL), the marketing and sales organization also opened its office in Gurgaon as per local government guidelines.
"Health and safety remain our topmost priority and we are cognizant that precaution is best cure during this challenging situation. In continuation to our customer centric approach, adhering to all local Govt. guidelines and following all necessary health and safety parameters, we have commenced operations across India as part of our business continuity plan", said, Rakesh Srivastava, Managing Director, Nissan Motor India Pvt. Ltd. Renault Nissan Automotive India Pvt. Ltd. (RNAIPL), the alliance manufacturing facility in Oragadam, Chennai resumed production as per local guidelines on May 4 and dispatch of vehicles started on May 7. All staff at dealerships and service centres have been trained with the new standard operating procedure to ensure health and hygiene of all stakeholders.
Tata Motors restarts operations at selected plants and dealerships
Introduces a safe, convenient and engaging experience for its customers
Key highlights:
· Resumes production at Pantnagar and Sanand plants
· Lucknow, Dharwad, Jamshedpur and Pune plants in final stages of pre-operational preparation
· Dedicated teams ensuring safe work environment at each location
· Calibrated start across all plants with limited, essential staff
· Selected dealerships for Commercial and Passenger Vehicles commence operations nationwide