The Maruti S-Presso is now only available in Std (O), LXI (O), VXI (O), VXI Plus, VXI (O) AMT, LXI (O) CNG, VXI Plus AMT, and VXI (O) CNG trim. The variants that are discontinued are Std, LXI, LXI CNG, VXI, VXI AMT, and VXI CNG trims. This is the reason why the sales plummeted in the last month as the manufacturer will take fresh orders of these new variants and provide the customers accordingly. This move could have required the factory's assembly line to go through some changes, which would have required a production minimization, and hence the sales drop could be a possibility.
Maruti has faced a lot of flak for the design and safety of the S-Presso. The hatch remains mostly in the fleet market right now with very little amount private buyers getting the S-Presso home. The S-Presso had a refreshed interior, high-performing engines, and good practicality on offer. However, that was not enough.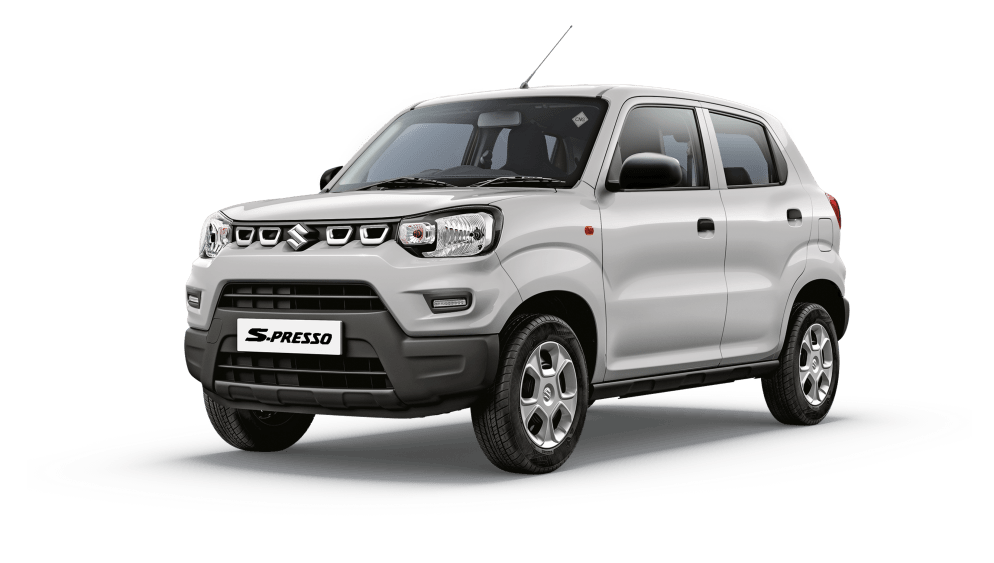 Safety concerns took the S-Presso down and today's move makes sure that two airbag variants are now standard. The two airbag variants in South Africa scored 3 stars in crash testing instead of 0 stars in India with single airbag, which is a big improvement from the past, but the not best. Tata's small car Tiago and Tigor scored four stars.
This move is also to make sure that it somehow meets upcoming Bharat NCAP requirements and if it does well there, it could show that six airbags are not really required to have high safety standards. If that can convince the top ministers, Maruti may continue with its path which now includes no petrol and only bio fuels, CNG and fully electric cars. Maruti has a lot of work cut out for them ahead.