carmaker Mercedes-Benz today, inaugurated its first integrated 3S MAR20X Sales and Service Experience Center in Kochi. The world-class 50,000 sq. ft Mercedes-Benz Coastal Star 'MAR20X Experience Center' with its dedicated EQ Display, AMG Performance Center and Exclusive Corner for Top End Vehicle (TEV) Display, is strategically located in Kochi's automotive hub with proximity to south and central Kerala. The exclusive new car delivery area of Coastal Star with its sound, light and visual show creates a personalized and celebratory experience for Mercedes-Benz customers.
Providing a luxurious and immersive brand experience to customers, the new integrated experience centre of Coastal Star underpins Mercedes-Benz's modern retail format, MAR20X, highlighting the four pillars of Design, Architecture, and Customer-oriented processes and Digital enhancements.
Inaugurating Kochi's new luxury destination, Santosh Iyer, Managing Director & CEO, Mercedes-Benz India, said, "We are highly excited to inaugurate Mercedes-Benz India's first-ever integrated 3S MAR20X Experience Center in Kochi. This state-of-the-art luxury center is equipped with world-class technology and a dedicated workforce with global expertise, underlining the importance of the Kerala market and Mercedes-Benz India's long-term commitment to our customers here. Mercedes-Benz is highly invested in Kerala, and we have the most experienced Franchise Partners with unmatched experience in the automotive domain. We are thrilled with the robust growth of Mercedes-Benz brand in Kerala, especially in the Top End Vehicle and AMG segment. The emergence of successful enterprises and businesses fueled by the rising aspiration among young clientele for a Mercedes-Benz, have firmly driven the brand's growth trajectory in this market. We are confident Coastal Star will leverage Kerala's luxury car market potential and create an unparalleled luxury experience for our customers."
"In line with our vision of achieving 'sustainable luxury' across our network, Coastal Star's operations are powered by renewable energy through solar panels. The dealership also houses the first 180 kW Ultra-Fast DC Charger for a luxury carmaker in Kerala, offering an ultra-fast charging convenience for our EV customers. Coastal Star promises an immersive modern luxury brand experience to our discerning customers in Kochi and the nearby markets." He added.
Yashwant Jhabakh, Chairman, Mahavir Group, said, "We are extremely proud of our association with Mercedes-Benz, the most aspirational automotive brand across the globe. The brand enjoys immense trust and love in Kerala. Our sales & service experience center in Nettoor, Kochi, will cater to the aspirations of our customers across the State by providing an end-to-end hub for sales, service, spares, pre-owned cars and luxury EV ecosystem all under one roof. We are excited to play our role in the growth of the luxury car market in Kerala."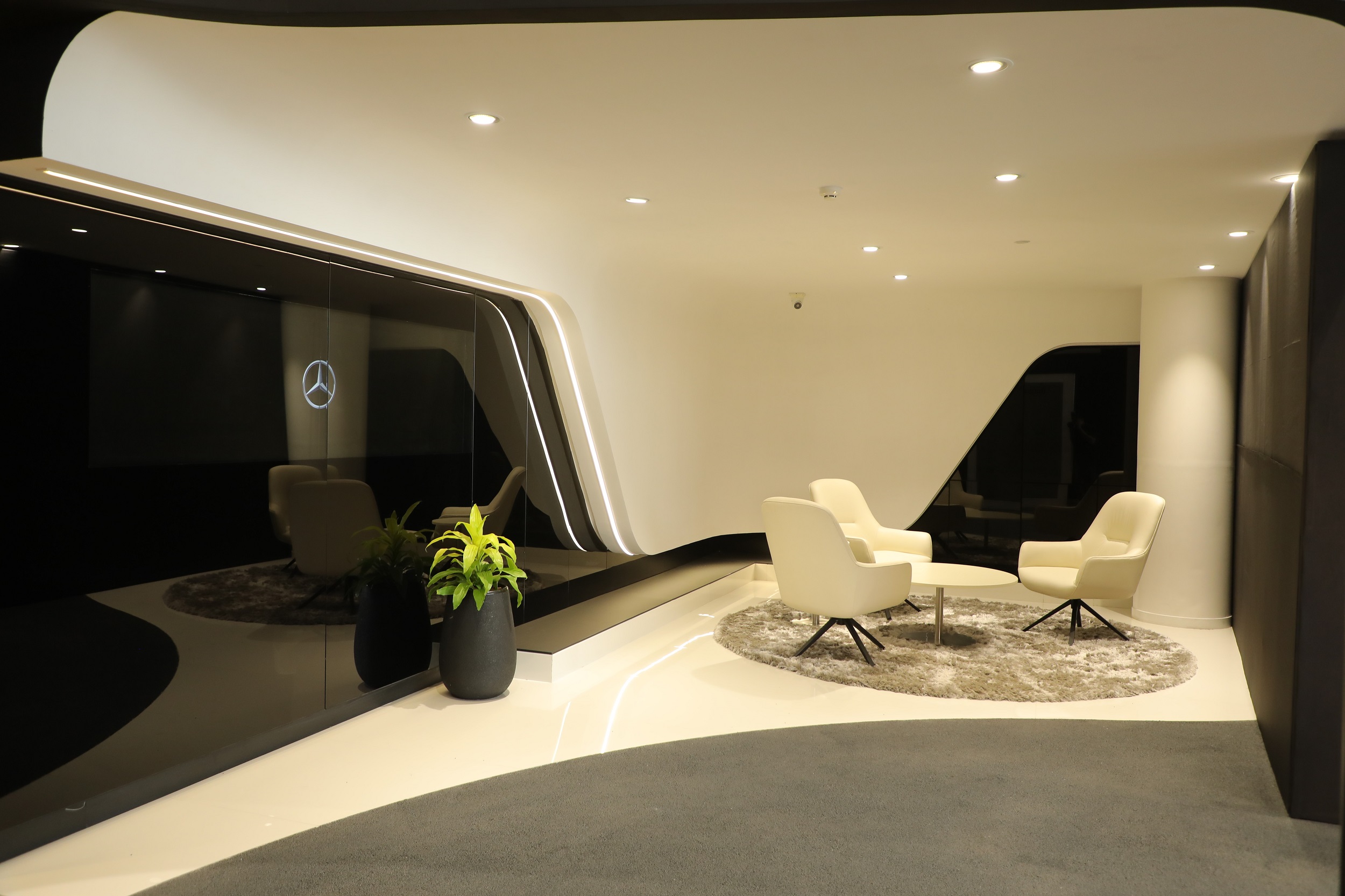 Thomas Alex, MD & CEO, Coastal Star, commented, "Coastal Star is India's first integrated 3S MAR20X sales & service experience center for Mercedes-Benz and a testimony to our 'Service First' Approach. The experience center underlines our commitment to offer the best of products, world-class service and an unparalleled ownership experience to our patrons in Kerala. Coastal Star strives to provide the famed 'Star Experience' under a single umbrella with the best manpower at luxury retail. We also actively imbibe the Mercedes-Benz global motto 'There is no luxury without Sustainability' by using renewable solar energy for most of our operations. This exclusive experience centre underpins Mercedes-Benz's faith in our customers and reiterates the market's growth potential."
The vertical service facility of Coastal Star boasts 27 service bays and has the capacity to service 10,000+ cars in a year. It is equipped to provide end-to-end service offerings including preventive maintenance, general repair, body & paint services and an integrated digital customer service journey. To further provide a seamless customer journey, the facility has an integrated customer contact center for all inbound and outbound customer needs and digital diagnostic capabilities with technical assistance from Mercedes-Benz India, as well as from Stuttgart. In addition, the facility comes with an integrated spare parts area of 10,000 sq. ft.
Aligned with Mercedes-Benz's sustainable vision and electrification, the experience centre boasts of 180kw DC ultra-fast charger, a first for the luxury segment in Kerala. It also runs on solar panel powered sustainable energy to minimize the impact on the environment.