Mercedes-Benz today announced strong sales momentum in the January-September 2023 period, delivering 12,768 new cars to customers. With a growth of 11% YTD, Mercedes-Benz continued to witness all-round demand for its products, despite facing supply challenges in Q3. The strong customer preference for the brand is driven by an attractive product portfolio and a seamless omni-channel customer journey experience, created with 'Retail of the Future' business model. The first sustained demand for both new and existing products across entry and core segment was key in driving sales momentum in January-September 2023.
Mercedes-Benz India's revenue crossed the Rs 10,000 crore mark in FY2023. The carmaker's profits nearly doubled in the FY2023. 38% increase compared to the previous year. In FY2019, the carmaker had sold 18,211 units. Average realization per vehicle is RS 62 lakh, up by 20%. Meanwhile revenue increased by 64% to Rs 10,450 crore in FY2023. MBI profit also increased by 91% to Rs 884 crore. This is a double-digit operating profit margin for the second year in a row. The company's EBITDA margin stood at 13.4%. The increase in profits is largely due to high-end models priced above Rs 1.5 crore (ex-showroom). The top-end vehicles sales increased from 13% in FY2019 to 26% in FY2023.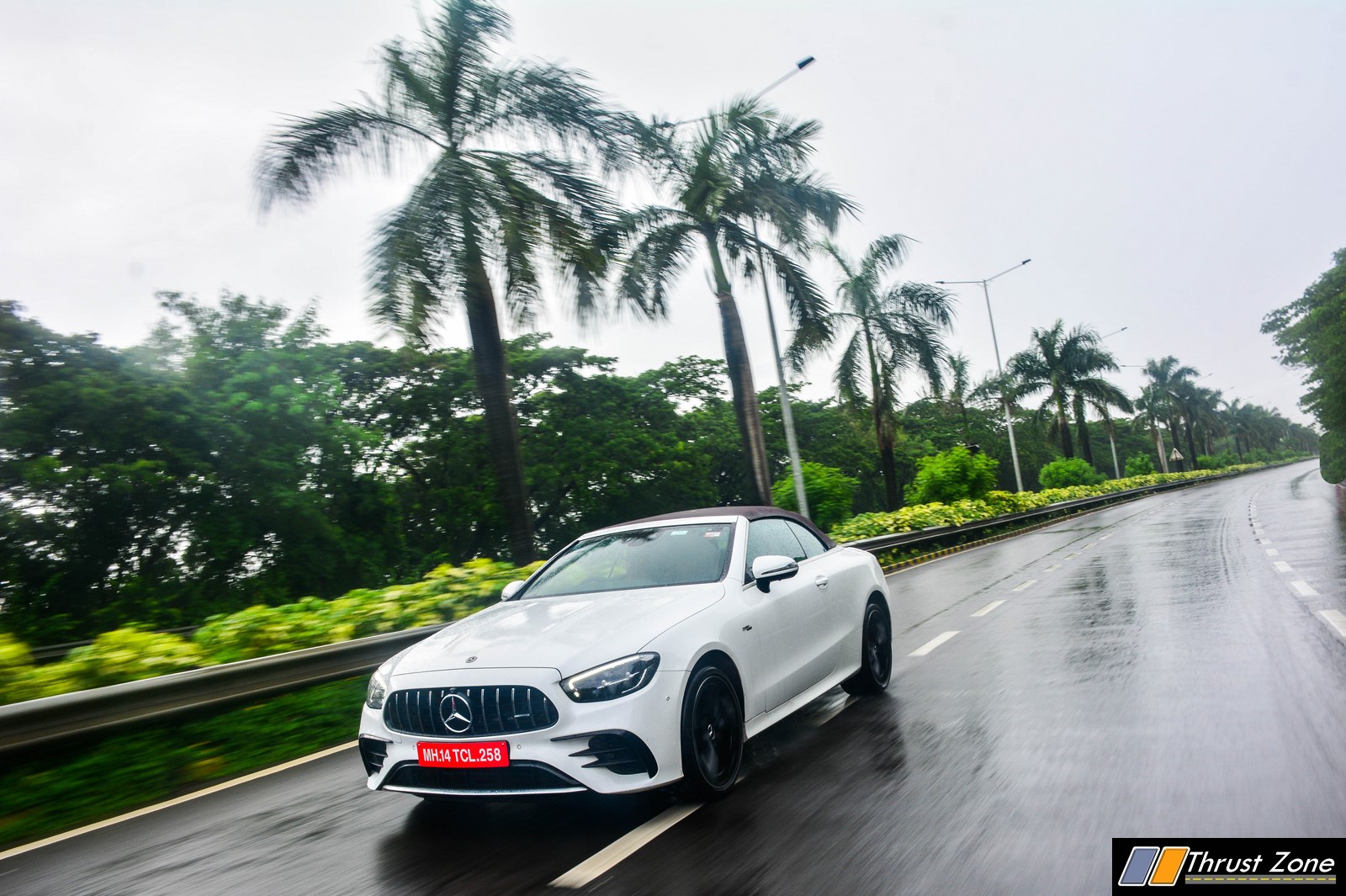 ⦁ With 12, 768 units, Mercedes-Benz January-September 2023 volume grew by 11% (Jan-Sep 22: 11,469)
⦁ High demand for TEVs comprising S-Class, Mercedes-Maybach, AMGs and EQS in Jan-Sep '23 period, that grew up to 22%, comprising 25% of YTD sales
⦁ Robust sales performance continues for the 'Core Luxury' segment comprising key products like C-Class, LWB E-Class, GLC and GLE SUV
⦁ Strong festive demand owing to new portfolio, positive customer sentiments, strong market fundamentals, despite facing supply disruptions
⦁ Supply-chain bottleneck, constrained availability of key SUVs like the GLA, GLC, and GLS
⦁ Mercedes-Benz also collaborates with NMACC to offer its customers exclusive experiences from the world of art, culture, fashion and luxury
⦁ Rolls-out 'Sustainability Fest': One-of-its kind customer engagement initiative, focusing on creating deeper awareness about Mercedes-Benz's sustainability goals and practices towards a sustainable future
⦁ 'Sustainability Fest' offers a host of unique customer benefits: Sustainability Loyalty Bonus, 50% Road Tax Support in those states where road tax is applicable at the time of EV registration, Free Charging for all EV users in the network, throughout October
The demand for high-end Mercedes-Benz, AMG and EQS models belonging to the TEV segment continued to remain strong, contributing approximately 25% of Mercedes-Benz's sales volume in the first nine months of the year. Mercedes-Benz's BEV portfolio comprising the EQB, EQE 500 SUV and the updated EQS 580 luxury sedan, continued their customer preference.
Jan-Sep 2023 sales highlights:
⦁ Demand for the TEV segment continues with GLS, S-Class, S-Class Maybach, GLS Maybach, AMGs and EQS witnessing top customer preference
⦁ The LWB E-Class remained the highest selling model for Mercedes-Benz India
⦁ Very high demand for the newly launched GLC SUV, despite global supply constraints for the model
⦁ The New A-Class and the C-Class continue their strong