MG Motor India today announced its strategic 5-year business roadmap to Indianize the business operations for sustainable growth and meaningful impact on the society. The key initiatives that would constitute this are localization and bringing in the latest technology and indigenising it as well; increasing Indian shareholding over the next 2-4 years. Top stake holders could include Mukesh Ambani's RIL, JSW, Hero Group and Premji Invest.
MG wants to enhance local sourcing and manufacturing across its operations by 2028 through an extensive series of programs including exploring cell manufacturing and clean hydrogen-cell technology through owned or third-party facilities; expanding production capacity with a second plant in Gujarat; introducing a broader range of electric vehicles (EVs); and unveiling new product offerings. MG Motor India also aims to invest more than Rs. 5,000 cr and have a total of 20,000 workforce—both direct as well as indirect—by 2028.
As part of its growth plan, MG Motor India plans to establish a second manufacturing facility in Gujarat, significantly increasing the combined production output from the current 1,20,000 to 3,00,000 vehicles (including both plants' capacity). The company intends to launch 4-5 new cars, mostly EV models, and achieve 65-75% of its sales from the EV portfolio by 2028. Specualting products is going to be difficult as MG has vast range of models throughout all segments. To support the widespread adoption of electric vehicles, MG Motor India will strengthen local manufacturing of EV components and establish a battery assembly unit in Gujarat.
Emphasizing its commitment and contribution to India's mission to become a major manufacturing hub, MG Motor India will invest in advanced clean technologies, including hydrogen fuel cells and cell manufacturing, as well as bolster local manufacturing of EV parts through JVs or third-party manufacturing.
Rajeev Chaba, the CEO Emeritus of MG Motor India, further underscored the India roadmap and said, "MG India's unwavering dedication to India is deeply ingrained in our ethos. As we pave the way for our next phase of sustainable growth, we have outlined a clear roadmap and vision for 2028. Our growth strategy is centred around strengthening localization, aligning more closely with the government's 'Make in India' initiative while innovatively augmenting our promise consistently, and diligently meeting the evolving needs of the market."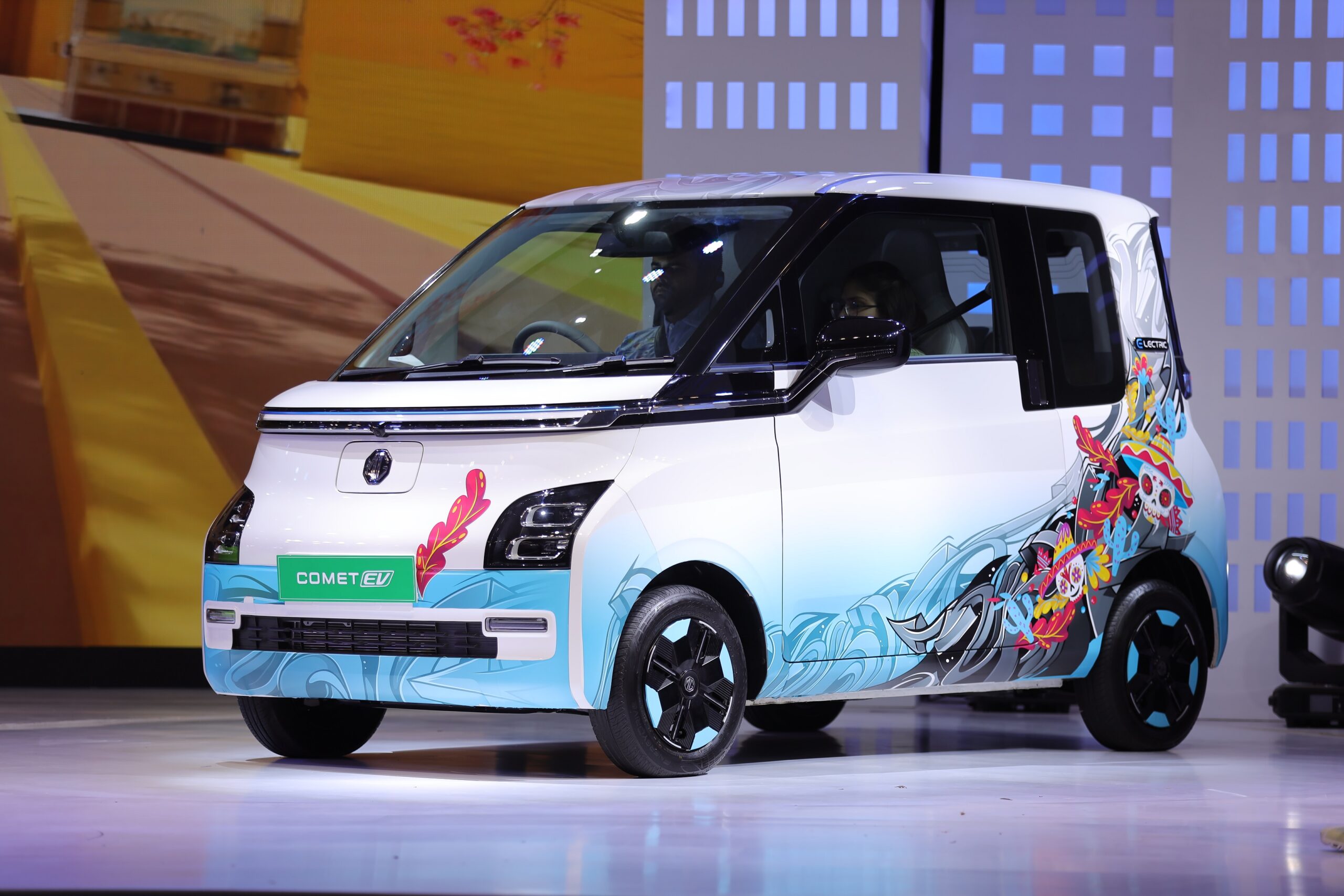 Chaba further emphasized the company's commitment to making a positive impact on society, saying, "At MG Motor India, we are resolute in our commitment to fostering meaningful change. We are dedicated to investing in our talented workforce and nurturing the young talent of India through initiatives like the MG Nurture program. Under this, we envision collaborating with 50 institutes to train 1,00,000 students on the latest technologies such as EV, connected cars and ADAS systems."
In addition, Chaba highlighted the company's focus on promoting gender diversity, stating, "We recognize the immense value of diversity. We have achieved a 37% gender diversity within our workforce, and we are aiming for a 50% diversity across various roles within our organization."
The company aims to develop 1,00,000 students under its MG Nurture program who shall be trained in EV, ADAS, and Connected Car technologies. The trained and skilled talent will be future-ready in order to cater to the increased demands of manufacturing next-generation cars.