The section between Sohna and Dausa of the Mumbai-Delhi Expressway is all set to be open for the public on February 12. It will become fully functional by the end of February and will reduce the travel time between Delhi and Jaipur by around 2 hours. Once the Mumbai-Delhi Expressway becomes fully operational, it will cut down the travel time between Mumbai and Delhi from 24 hours to 12 hours. Here are the top 7 things that you should know about one of the longest and most significant expressways that India is going to open for its people soon:
1) Top Speed: Unlike other Expressways which allow a top speed of 100 kmph, this Delhi-Mumbai Expressway allows for a top speed of 120 kmph for drivers. While it might not feel very significant on paper but in real-world conditions, this incremental enhancement of 20kmph could become instrumental in saving a lot of time for commuters on long drives.
2) Eight lanes: Currently, there are a total of 8 lanes on the Mumbai-Delhi Expressway with four lanes on each side and this can be extended to 6 lanes on either side given the government feels the need to do so in the future.
3) Travel Time: By reducing the travel time to half (from 24 hours to 12 hours), Mumbai-Delhi Expressway can help in saving a lot of fatigue from the journey by road. The expressway will also reduce the current distance of around 1500 km to 1350 km and this coupled with a higher 120kmph of speed limit will cut down the travel time to half.
4) Benefits to States and Economy: In addition to connecting Mumbai and Delhi, the new Expressway will benefit a lot of States by connecting a number of important cities such as Gurugram, Mewat, Kota, and Vadodara along the way. The Expressway will pass through the states of Haryana, Rajasthan, Gujarat, Madhya Pradesh, and Maharashtra and is likely to offer benefits to many business corridors and SEZs falling along the route between Delhi and Mumbai.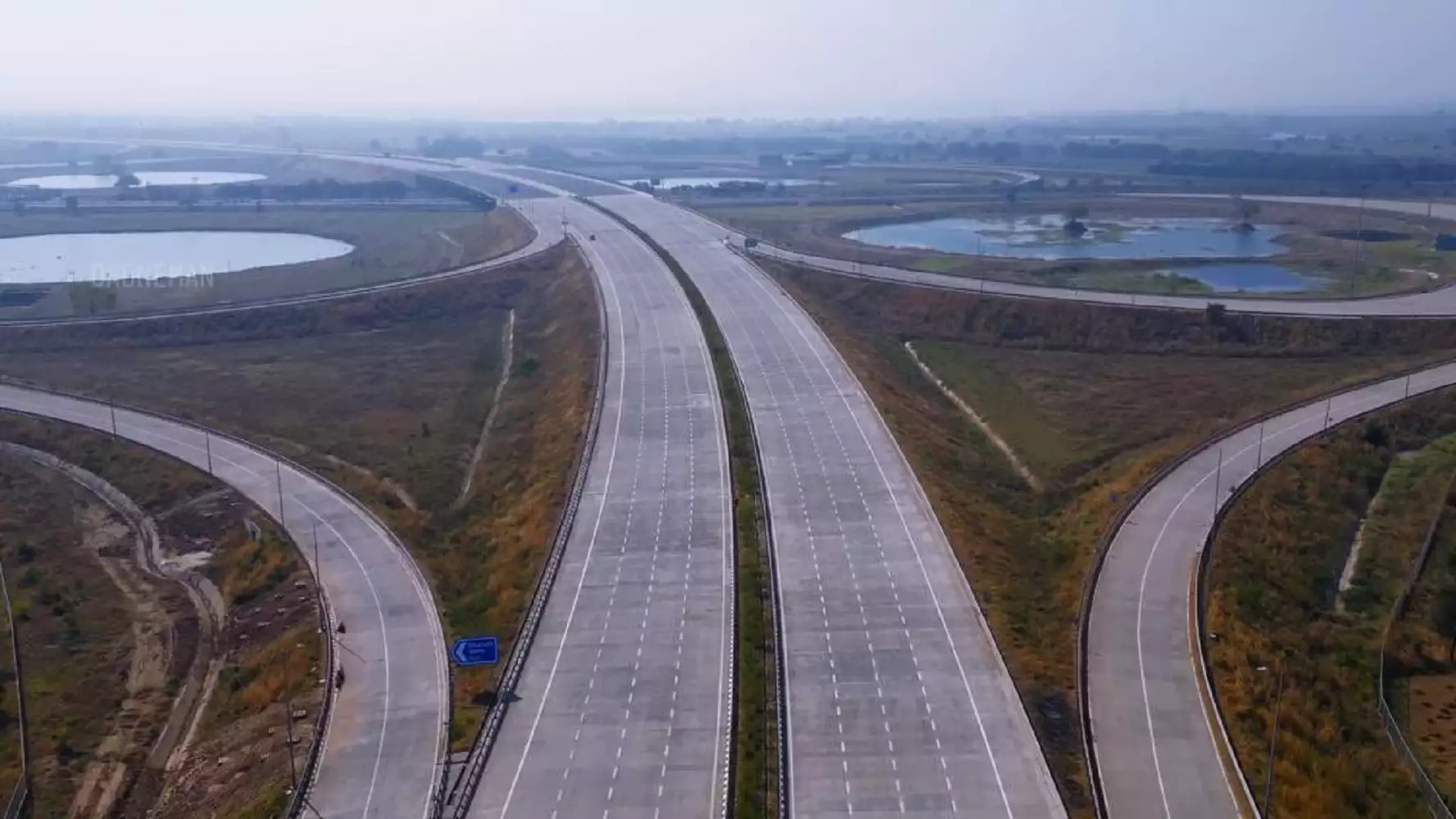 5) Exit Toll Scheme: Unlike other expressways, the toll on the Mumbai-Delhi Expressway will be calculated only at the exit points. The toll will be decided on the basis of km travelled on the road and every exit point will have a toll booth installed to charge the vehicles. There is no confirmation about the toll rates but according to hearsay, only 65 paisa/km will be charged which means that the total distance between Delhi and Mumbai can be covered in less than Rs 900.
6) Green Overpass: In order to ensure that no harm is done to the wildlife ecosystem, the Expressway have a provision of a number of green overpasses. While passing through the wildlife areas, every three-and-a-half km stretch, one such green overpass has been built to offer safe passage to wildlife. These passes feel like a small tunnels and will ensure the safety of wildlife. It is important to note that the second-largest green overpass in the world will be built on this expressway between Boondi and Sawai Madhopur.
7) Facilities: The Expressway will feature a large number of trauma, rest and food centres for making the journey comfortable for travellers. There will be a Trauma Centre every 100 KM and at an interval of 50 km, travellers can find food and rest centres on either side of the highway. According to the official figures, a total of 93 rest centres are built which is quite a high number by any standards of comparison.