Bajaj's new motorcycle is spotted testing in Pune. Because it is heavily disguised, the portions appear unclear. However, upon closer inspection, the new test model shows similarities to the current Bajaj CT125X. This could be CNG model because the camoflauge is running all the way in all four direction top to bottom and from front to rear. The CNG tank is said to be larger than a fuel tank, hence it could be that too. Platina CNG could debut all new design based on the CT series because is design is more popular with customers now.
The test mule and CT125X feature a round headlight flanked by turn signals with large bulbs and a license plate on top. Both models also have the typical handlebars with stabilizer. While the CT125X's front springs have gaiters, the test mule's components are covered and that too could receive a similar rubber component. The motorcycle is largely covered in black and white camouflage, the seat appears to be made of one piece. As usual, commuters are usually equipped with one-piece seats for better space and cost control.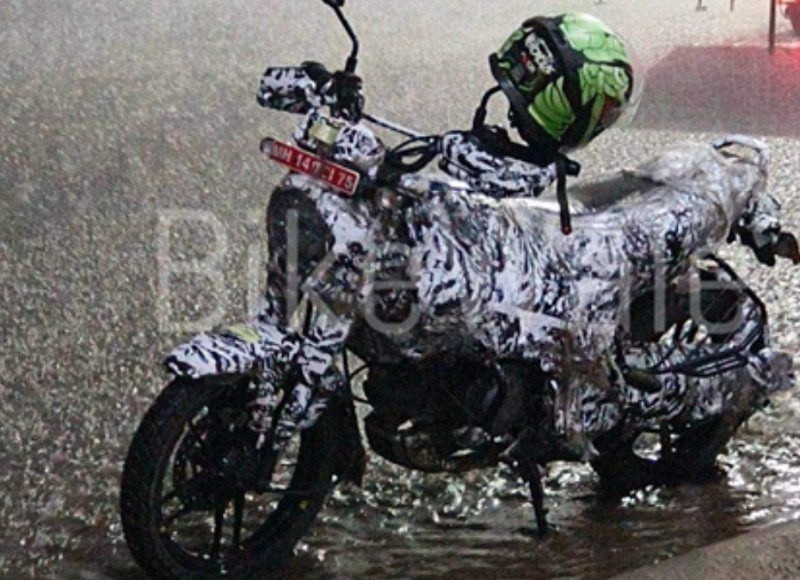 The engine cover, the sari cover with integrated footrest and the rear wheel cover are also seen. Additionally, the engine's appears to have fins, so the test mule is likely powering an air-cooled engine. Although the wheel design is different, the size and shape of the front disc are the same on the test mule and the CT125X.
This could be a CNG CT125X in the making. Also, reports suggest this could be a CT150X which could be launched in India, but could be largely for export markets. A 12 PS 150cc motorcycle could be ideal for people who in rural areas. Bajaj currently has the 150cc models Pulsar 150 and Pulsar N150 in its portfolio. However, with the launch of the CT150X, it can target the rural market such as Tier 3 cities.
https://www.bikewale.com/news/spotted-new-bajaj-ct150x-incoming/