Ola S1 Air Electric is more affordable than S1 Pro although there're many crucial differences that you must know to find out which one suits you the most. Here's a complete lowdown:
1) Battery capacity and Charging Time: Compared to the 3kWh capacity of the S1 Air, the S1 Pro comes with a larger 4kWh battery pack, equipping the latter with better range and performance credentials. Consequently, the time required to fully charge the S1 Pro is 6 and a half hours while the S1 Air takes 5 hours to charge fully.
2) Performance Numbers: S1 Pro comes with a mid-mounted motor and with 8.5kW on offer, the electric scooter offers respectable performance to owners. S1 Air has a rated power of 4.5kW and although its motor is hub-mounted, the scooter can still manage to accelerate to a top speed of 90kmph. Just so you know, Ather 450 also offers a top speed of 90kmph.
3) Weight and Underpinnings: S1 Air features a telescopic fork upfront and twin-shock absorbers at the rear. S1 Pro, on the other hand, has a single front fork and monoshock suspension system at the back. Both scooters feature 12-inch wheels though S1 Pro come with alloy wheels while S1 Air get steel units. Further, disc brakes are offered on S1 Pro while S1 Air only has the drum brake arrangement. In terms of weight, S1 Air is just 108kg heavy while S1 Pro tips the scale at 121kg, making the former 13 kg lighter than the latter.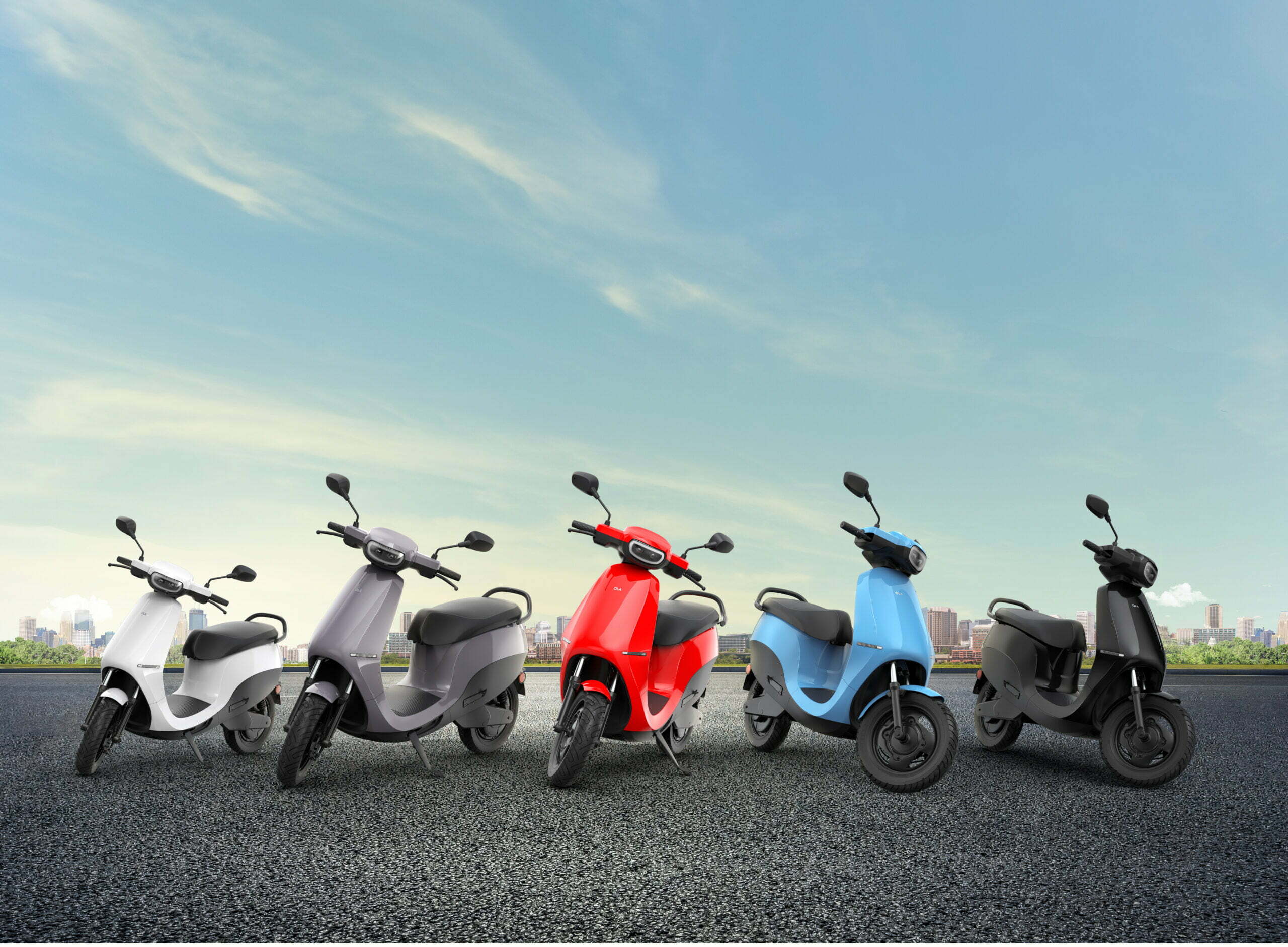 4) Features and Equipment: S1 Air and S1 Pro offer the same set of features except for Hyper mode which is available only in the latter. The storage space is almost the same with S1 Pro offering 36-litre while S1 Air gets 34-litre under seat boot. S1 Pro gets a split grab handle though the flat floorboard on S1 Air is more useful than S1 Pro which has a banana-shaped floorboard. 7-inch coloured touch screen TFT dash is common on both electric scooters; however, the resolution of the S1 Pro (1280 x 768 pixels) is higher compared to S1 Air (800×480 pixels).
5) Prices: Ola S1 Air is offered at an introductory price of Rs 1.10 lakh (ex-showroom, Bengaluru) until August 15 post which it will cost Rs 1.20 lakh. In comparison, S1 Pro comes at Rs 1.40 lakh, TVS iQube at Rs 1.31 lakh, and Bajaj Chetak at Rs 1.42 lakh. Even if we compare S1 Air with the upcoming Ather 450S which is likely to be launched at a price of Rs 1.30 lakh, this Ola is more affordable than its rivals.