Orxa Energies, an electric vehicle (EV) and energy systems company, has launched the Mantis, its flagship electric motorcycle. Currently, the lightest in its segment with a kerb weight of 182kg, the Mantis is available in two colour variants, Urban Black and Jungle Grey. The bike, with a 1.3 kW charger, is priced at INR 3.6 Lakhs ex-showroom Bangalore and is now open for booking through their website, www.orxaenergies.com
The Mantis boasts a top speed of 135 km/h and accelerates from 0 km/h to 100 km/h in 8.9 seconds. The acceleration from 0-20 km/h has been toned down at 2.7 seconds, keeping city traffic riding in mind. Equipped with an 8.9 kWh battery pack, the motorcycle has a range of 221 km (IDC est*). The technology and features on this bike have been derived from the work that Orxa Energies has put in for the Defence and Aerospace sectors.
Orxa Energies has also forged strategic partnerships with Spare It, Bolt, and Nunam to strengthen the EV ecosystem and provide comprehensive customer benefits. Through Nunam's end-of-life battery buyback services, Orxa customers can enjoy a 40% cost advantage, while Spare It, with its vast presence, serves as Orxa's official service partner. Additionally, Bolt's growing network of fast-charging stations will ensure seamless charging experiences for Mantis owners.
Orxa Energies introduced the Mantis concept in 2016. The initial prototype – the Trike – took form with a steel tubular frame and fixed battery pack. In 2018, the company introduced honeycomb composite materials in an effort to reduce the overall weight of the motorcycle and unveiled the Mantis to the public at IBW 2019. The company utilised the pandemic period to go back to the drawing board and focus on weight optimisation which resulted in a reduction of over 25 kg from the bike.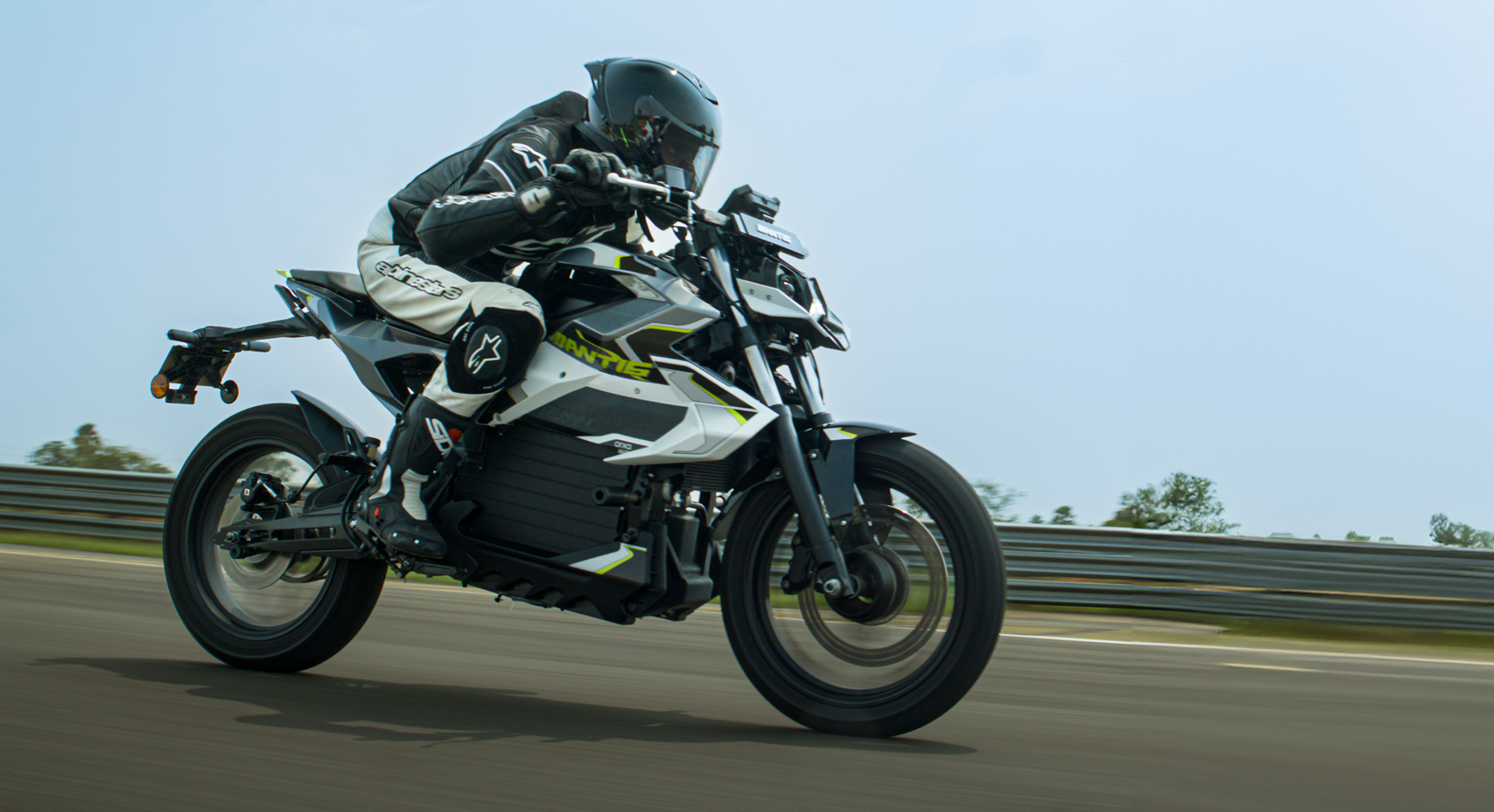 The launched model comes with a fully cast aerospace-grade all-aluminium frame (a first for India), advanced BMS with dual-redundant thermal management, IP67 rated battery case, a fully digital 5" TFT dashboard, and a best-in-segment ground clearance of 180 mm.