Quantum Energy, a leading electric vehicle (EV) start-up specializing in the design, development, manufacturing and sales of electric scooters, has unveiled a new variant of Quantum Bziness, an ideal E-Scooter for commercial deliveries. The Quantum Bziness range starts at an attractive price of Rs. 99,000* and the company has tied up with key banks like HDFC, ICICI and some NBFC's to make it attractive to fleet operators and last-mile delivery companies.
The modern commercial electric scooter is powered by a 1200W high-performance motor that can reach a top speed of 55 kmph and easily accelerate from 0 to 40 kmph in just 8 seconds. The Quantum Bziness electric scooter has a phenomenal range of Up to 130* km (*depending on driving pattern) on a single full battery charge, making it ideal for multiple business applications. More importantly, the product has some segment-best features including Remote Lock-Unlock; Anti-Theft Alarm; USB Charger; Disc Brakes; LCD Display and much more.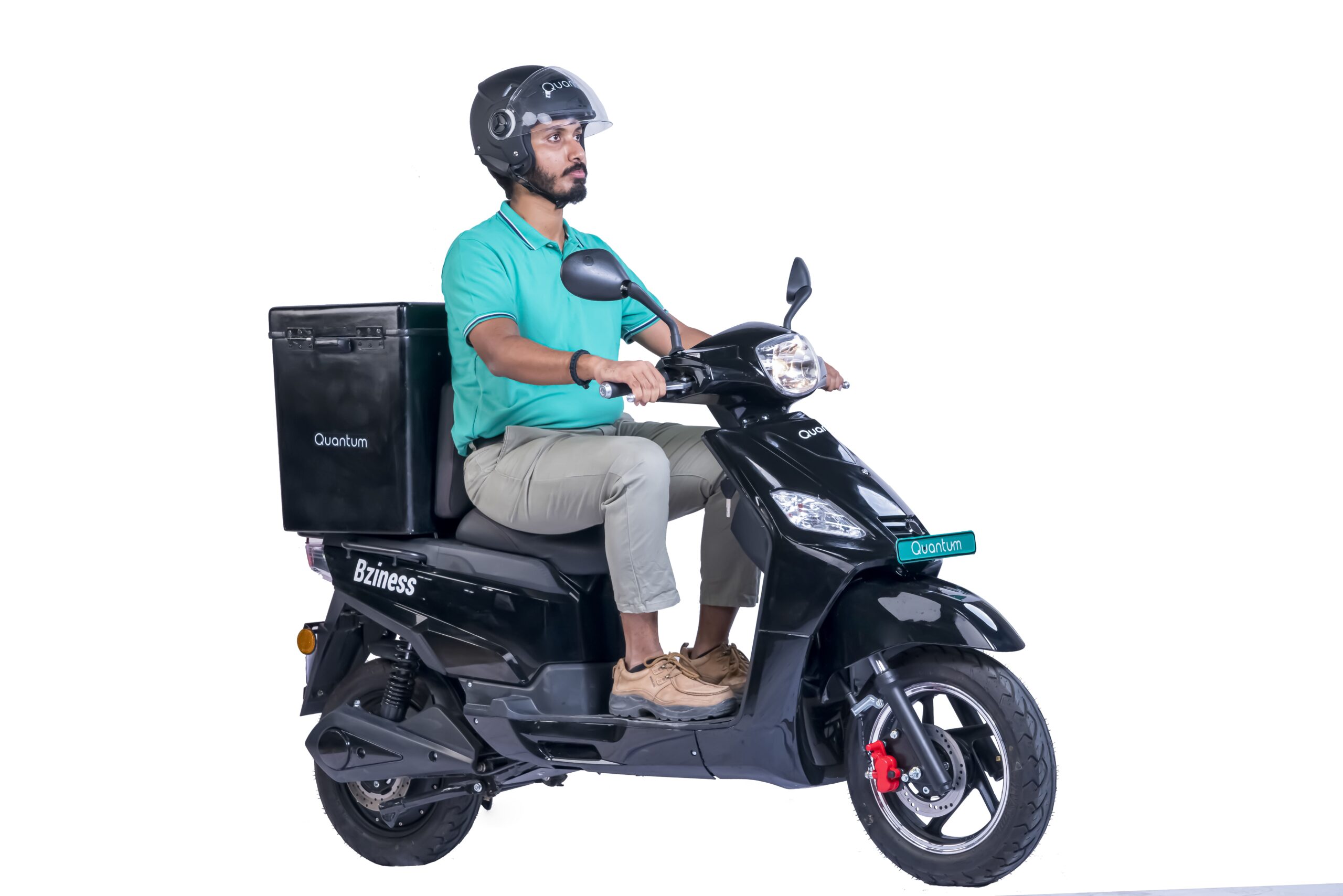 The new model of Quantum Bziness comes with an upgraded LFP battery, a powerful headlamp, a wider seat for comfortable rides, a stronger cargo rack for multipurpose use, a large flat footboard to carry more loads and more importantly 12" long wheelbase for better stability and handling. In addition, the product is covered by 3 years or 90,000 KM battery warranty.
(*Price will vary based on battery chemistry, variant and state)