Renault Kwid Fails Crash Test as reinforcement is job done half, Mobilio unsafe without airbags, scores high with airbags
Safer cars for India is a demand that journalist throughout the nation are asking for on behalf of the entire country for almost half a decade now. Since the new government stepped in our demands were taken seriously and pressure from international institutions such as the Global NCAP made sure that it becomes a law in the very near future.
Some manufacturer complied before time, some are ready with it and some are still not following it. One of them is the recently talked about and even today, is Renault India. Brand new Kwid failed test with the 800cc engine and today it fails with the 1 litre engine as well. The reinforcement done to the chassis has just made sure it scores 1 stars more than the zero achieved before. Renault said in a statement that the Kwid has been modified and batches post 9'th May 2016 have been modified.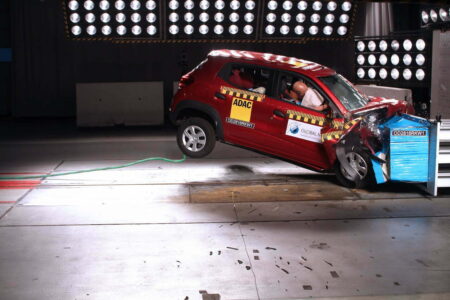 Global NCAP awarded 1/5 star rating in Child Occupant Protection (COP). Tests continued to be carried out at a speed of 64 km/h. Meanwhile the Brazilian Kwid is set for launch and will be 32 kgs heavier as it will pack more safety equipped structure and more airbags and an ABS unit.
Meanwhile, world-renowned companies such as Honda has fallen prey to Global NCAP this time. Honda Mobilio is a model made in India. Global NCAP suggest structure is safe enough, but still awarded Zero stars. Honda then said to test a car with Airbags and ABS and that resulted in 3 Stars, which is far away from 5 stars most cars from Honda get worldwide.
Make In India is surely not about risking people's live and is making the country, which also comes from their safety. Both manufacturer and those lack should reach professional standards of safety provision no matter how much bigger the price increase will be post safety equipment and change may cost. We urge manufacturer to compete with their rivals on safety as well and not just pricing, design, engine and features.