The untimely death of Former Tata Sons chairman Cyrus Mistry left the corporate industry in shock. However, it also brought the spotlight on the need to follow safety regulations in a vehicle. Mistry passed away following a road accident on September 4, 2022, and investigations have revealed that the SP Group business head was not wearing a seatbelt in the rear seat, which would've reduced his injuries.
Apart from being slightly above speed limits, reports clearly have revealed that a miss-aligned road divider before hitting the corner of the protruding bridge also did not give the driver enough time to change lanes. Given the gravity of the matter, the government said that it will begin imposing fines on people for not wearing a seatbelt in the rear seat. The move has been hailed by automakers as a long-standing push towards enforcing a basic safety need and regulation. Manufacturers are being pushed to put seat belt warning sounds for rear seats as well.
Speaking on the same, Shailesh Chandra, Managing Director, Tata Motors Passenger Vehicles Ltd., and Tata Passenger Electric Mobility Ltd said, "Tata Motors has always supported the Government's mission of safer mobility in the country, and we have complied with all the regulations mandated by the Centre. We remain committed to providing safer vehicles to our customers and we will assess the impact in terms of implementation once it is formalized."
Business Today quoted RC Bhargava, Chairman, Maruti Suzuki India saying, "If they do not wear seatbelts having the safest of cars with airbags as Mercedes, it still doesn't help. Unfortunately, in India not even five percent of the people on the back seat wear seatbelts. Till the time people don't wear seatbelts, putting airbags is not going to make it safer for them."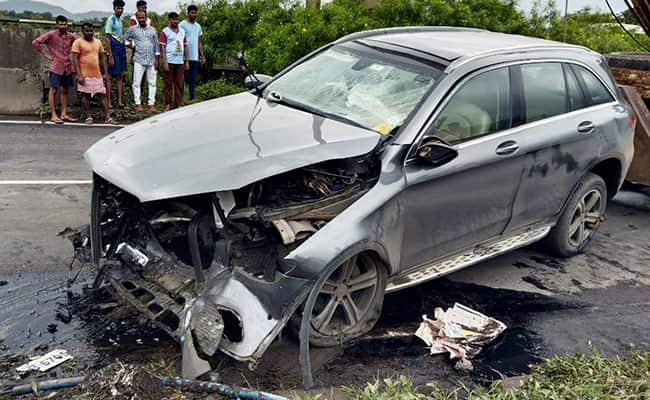 Even in the luxury space, carmakers were positive about the government's push. Sharad Agarwal, Head of Lamborghini India said, "Safety is one the key focus areas for every manufacturer in this space. But I think the bigger challenge is the education among the customers, for example, the seat belts. How many of them wear a seatbelt when they're driving the car and airbags will not be deployed if the seatbelt is not on. We need education and need to build a culture and follow the safety guidelines which are specified."
As per the Motor Vehicles Act, wearing a seatbelt is mandatory by law irrespective of the seat you occupy. While airbags are designed to protect you from an impact, seatbelts remain your most basic and essential safety device. Do remember, an airbag is only a supplemental restraint system (SRS) as against the primary restraint system which is the seatbelt. So the next time you occupy the rear seat, please make sure to buckle up.