While India is quite vocal about its love for the Maruti 800, another 1980s model that remained a silent knight in the automaker's stable. Unlike the 800 that was pulled off shelves in 2014, the Omni soldiered on till 2020 and was only discontinued after failing to comply with new safety standards and emission norms. Fair reason as it may be, the Maruti Van – as it was originally called – does have a strong place in the mind of the Indian car buyer. And while we may not get the same version again, this rendering made by a design student sure gives a glimpse at what a future version of the Omni should look like.
Designed by Shashank Shekhar, an automobile design student, images of this Maruti Suzuki Omni have taken auto groups by storm and shows an electrified, future-ready version of the model, which will meet all norms – safety and emissions alike. Shekhar takes the bread-box template of the original Omni and spruces it up with bolder lines, better bodywork and a longer wheelbase. The original Omi measured a compact 3370mm in length, which leaves enough room for a longer version that offers better space to its occupants with a functional third row.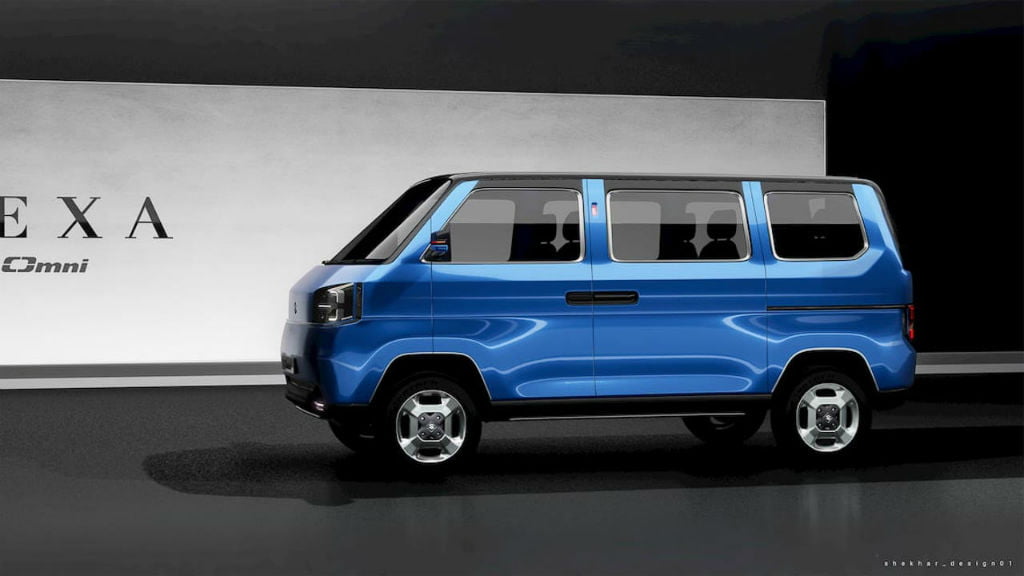 The rendering also reworks the flat front design which was a safety hazard on the original, with the small extension that will incorporate the crumple zone. The front looks gets a more stunning look with LED DRLs and air intakes on the bumper. The minimal look is inline with the Omni's actual design. The alloy wheels look sporty but what catches our eye is the massive glasshouse area that extends to the rear with that humongous windscreen. The hunkered down look at the rear with the low-set tailgate also looks nice and quite Japanese kei car-like as well.
Of course, all of this is just a rendering and Maruti Suzuki has no real plans of putting the Omni back into production. However, should the company do so, this is where we'd like it to start. Bringing an electric powertrain and a floor battery, with a minimal cabin. It will also keep the ethos of the original alive is a people/cargo mover without any unnecessary embellishments. Heck, we'd be happy to get kidnapped in this one!