In your mind, you probably have an SUV with big wheels, long wheel arches, and black cladding that covers the back half of the vehicle. Not to mention the spare wheel mounted at the back and the upright stance typical of an SUV. The country's roads have a well-established reputation. The majority of the roads are, in fact, in need of repair and uneven. Nowadays, the majority of people enjoy taking undiscovered routes to see new vistas and less-travelled roads. The best SUVs on the market right now are on offer to give the thrills. People pay close attention to an SUV's engine, fuel economy, and comfort, but they shouldn't ignore the tyres.
These tyre manufacturers typically produce better tyres than their rivals, whether you occasionally use your Sports Utility Vehicle for city commuting or for outings into the countryside. They offer a firm grip and ensure safe braking while on the road because they are made of special tread compounds and patterns. Let's delve deeper into the specifics of these tyres for mid-range SUVs that are in high demand.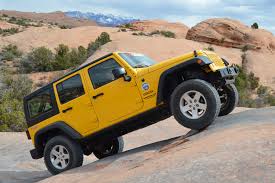 The brand-new Geolandar A/T G015 moves things up a notch. The tyre is equipped with an exceptional tread pattern and an aggressive shoulder block to easily handle even enormous lumps of wet mud. The tyre performs just as well on snow, sand, rocks, and gravel. In addition to this, the tread's deep grooves improve water expulsion. A triple polymer-silica compound with orange oil, on the other hand, guarantees superior tread grip. Additionally, the tyre is claimed to have improved road holding and durability. The tyre can last up to 50,000 kilometres under normal use. Yokohama is offered with a variety of tyre sizes … Wheel sizes range from 15 inches in diameter up to 18 inches in diameter.
Price: Rs.6,570 – 25,835
Michelin is one of the trustworthy producers in the tyre industry. It is among the top options in the world for off-road travellers. Even though it's pricey, it deserves praise for its dependability and quality. When planning a trip to steep mountains, ghats, or even uneven roads, its LTX Force is the best option. Unbelievable traction will keep you on the ground. There are three rim sizes available: 15, 16, and 17 inches.
Price: Rs 8955 to Rs 13865 approx.
The OE tyre of the desi Wrangler, Mahindra Thar 2020, vouches for efficient grip on toughest terrains alongside balanced traverse over asphalt. Tagged at the right price, CEAT Czar AT tyre that lets you drive effortlessly on the highways as well as on the off-roads. Its square-shaped shoulder block coupled with an aggressive tread pattern provides better stability and traction on any terrain. The innovative 2D teeth sipes ensure brilliant grip on wet and dry surfaces, while deep grooves chuck out mud and water effectively. For increased sidewall safety against abrupt potholes in the city and unexpected bumps on a rocky landscape, rim protectors come as a boon.
Price: Rs 5252 – Rs 12801 (approximately)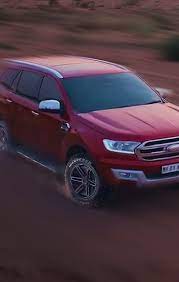 The domestically produced MRF Wanderer A/T All-Terrain SUV tyre is quite well-liked. The tyre is best known for its value for money, which combines off-road performance with durability. The tyre uses a superior tread pattern and a compound material that is strengthened steel reinforced with N66 ply. It has commendable off-road performance thanks to its staggered groves on the tread, and its multi-layered, high-modulus carcass and strong sidewall ensure that it can last longer off-road. The tyre is offered for a wide range of wheel sizes (R 15 to R 18), making it suitable for a number of SUVs.
Price: Rs 4,900 to Rs 10,000 approx.
In the off-road SUV tyre market, this Korean company's tyres gradually gained ground. This 4×4 vehicle-compatible puncture-resistant tyre works best on rough terrain. These tyres protect the vehicle from bumps, break impacts, and cuts in addition to giving it a tough appearance. To protect it from off-road impacts, it has reinforced under-tread gauge, a thick sidewall, and a carcass. It is equipped with a jointless bead wire that guarantees safety when travelling off-road under light pressure.
Price: Rs 8,527 approx