Top Entry-level hatchbacks are from all manufacturer who trying their best to capture market share and hearts of customers
Once out of college, almost every young professional is looking for a way to commute that saves them from the sweaty hassle of travelling on a local bus or train. This, compiled with the pride of owning their very first car is a feeling that makes memories. In recent times, Indian car companies have come up with easily affordable solutions to their problems with heart catchy hatchbacks that aren't just powerful for their segment but look absolutely stunning as well.
Top Entry-level hatchbacks #1 – Renault Kwid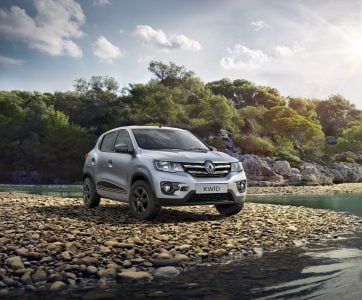 Renault's best-selling vehicle is one of the most eye-catching of cars in this segment. It was initially launched with 0.8L petrol engine. Later a new 1.0L petrol engine was also added along with a sporty, robust facelift to the car with automated manual transmission. The Renault Kwid has a spacious boot measuring 300 liters with an additional option to extend it to 1115 litres. It comes in four variants – STD, RXE, RXL, and RXT.
Top Entry-level hatchbacks #2 – Maruti Suzuki Alto
India's best-selling hatchback comes in petrol as well as CNG engine options. Maruti Suzuki Alto is the only variant in this segment to offer a built-in CNG fuel option. While the petrol option gives out 35.3kW of maximum output, the CNG variant gives out 30.1kW of max power.
Top Entry-level hatchbacks #3 – Datsun redi-GO
The redi-GO by Datsun brings to this segment, the highest ground clearance compared to its competitors – an impressive 185 mm. This entry-level hatchback carries the same 800cc, three-cylinder engine that develops 58bhp and 60Nm of peak torque similar to that of Renault's Kwid.Redi-GO comes in two petrol engine options – 799cc 0.8L and 999cc 1.0L. Datsun offers a boot space of 222L in the 5 seat, surprisingly comfortable, redi-GO. It is available in five exterior colours – Silver, Grey, Ruby, Lime, and White.
Top Entry-level hatchbacks #4 – Tata Nano
The newest edition of Tata's GenXNano comes equipped with a 624cc MPFi petrol engine which churns out 38PS power and 51 Nm torque. Tata was the first to glamourize this segment when it first launched Nano for the price tag of a good two-wheeler, effectively making it the most affordable car for the year 2008. A decade later, the GenXNano delivers double the mileage of its predecessor at 23.6 kmpl with a manual transmission while introducing AMT variants that deliver 21.9 kmpl.
While all the models mentioned above are under INR 6 lakhs, if you feel that INR 3 lakhs surpasses your budget, you can opt to buy used car models. Used models, especially hatchbacks can be bought anywhere between the price range of INR 1-4 lakhs based upon the model year and the model condition. If you are interested in buying as used vehicle then you can opt for tools such as Orange Book Value which helps you get the fair price of the models available in the market using its algorithmic prowess.