Toyota Kirloskar Motor (TKM) today signed a Memorandum of Understanding (MOU) with the Government of Karnataka to enhance its existing operations in the country through fresh investments.
The investments of around INR 3,300 crores, coinciding with the landmark occasion of TKM's 25-years of operations in India. This involves setting-up of a new plant thus adding to capacity thereby resulting in a substantial boost to the local manufacturing eco-system, along with ushering new technologies to create "mobility for all". This will be the company's third plant in India, all situated at Bidadi near Bangalore, in Karnataka. This development also brings with it, potential for further investments and job creation given the expected growth in the supplier ecosystem.
The Memorandum of Understanding with the Karnataka government was signed and exchanged today by Hon'ble Chief Minister Shri. Siddaramaiah, Government of Karnataka and Mr. Masakazu Yoshimura, Managing Director and Chief Executive Officer, Toyota Kirloskar Motor in the august presence of Shri M. B. Patil, Minister for Large and Medium Industries and Infrastructure Development, Government of Karnataka, Mr. Swapnesh R. Maru, Executive Vice President & Chief Compliance Officer, Mr. Vikram Gulati, Executive Vice President, Mr. Sudeep Santram Dalvi, Senior Vice President & Chief Communication Officer, and other top executives of Toyota Kirloskar Motor.
Outline of new investments –
Investment amount: INR 3,300 Crores (approx.)
Plant details: Plant 3
Location: Bidadi
Annual added production: 1,00,000 units
New employment generation: 2000 numbers (approx.)
This investment is a part of TKM's continued long-term commitment of building upon 25 years of its history, by participating towards the next 25 years, which manifests the company's strong contribution towards "Make in India" and "Atma Nirbhar Bharat" missions leading towards Prime Ministers vision of "Amrit Kaal" (Golden Era). The new investments will also add impetus to the augmentation of the local ecosystem by spurring growth of its supplier base, further job creation and support to local community development in the State of Karnataka.
"Karnataka, as the pioneer in releasing a dedicated EV policy in 2017, updated in 2021, stands as the leader in attracting investments of Rs 25,000 crore, spanning the entire EV value chain. With approximately 2 Lakh EVs registered in the State, Karnataka is steadfast in reshaping the mobility landscape, Shri M. B. Patil, Minister for Large and Medium Industries and Infrastructure Development, Government of Karnataka.
Furthermore, the Government is coming up with a new clean mobility policy that aims to position Karnataka as the premier destination for Electric Vehicle (EV) manufacturing, spanning the entire value chain from battery and cell manufacturing, component production, original equipment manufacturers, charging and testing infrastructure, to research and development. With this, the government aims to attract investments of Rs 50,000 crore across the entire EV value chain, generating approximately 100,000 new jobs, and establishing a comprehensive and supportive EV ecosystem in the State", Shri Patil added.
Commenting on India's strategic importance, Mr. Masahiko Maeda, Chief Executive Officer of Asia Region, said "The Indian market has always been of great importance to us. We are confident that with the new investments in India, we will further elevate TKM's role in our global vision for a more promising future by creating sustainable mobility solutions that enrich people's lives worldwide.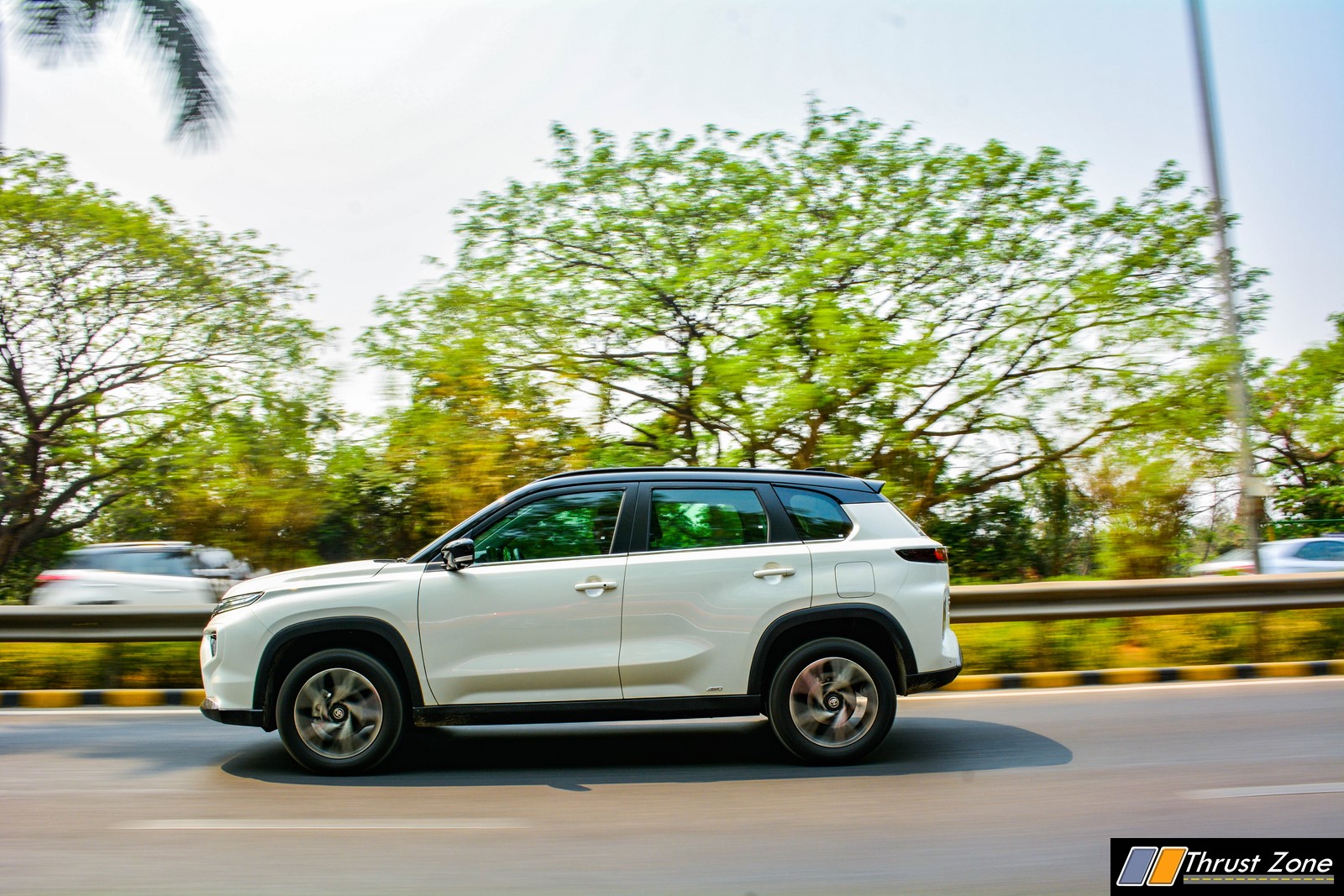 We believe carbon is the real enemy and globally, we will continue to challenge the approach of transforming mobility with focus on 'Diversity, Intelligence & Electrification' with the ultimate goal of Carbon Neutrality. We will continue to focus on each region's mobility goals with greater agility, by introducing and supporting clean technologies considering various factors such as the country's energy mix, infrastructure readiness, unique consumer profile and needs."
Speaking on the occasion, Mr. Masakazu Yoshimura, Managing Director and Chief Executive Officer, Toyota Kirloskar Motor said, "As a future ready mobility company, we are certain that today's significant MOU with the State Govt. of Karnataka for the new plant will positively contribute through consequent employment generation and expand adoption of advanced clean technologies. We will continue to work together with the government to develop a world-class local ecosystem that promotes the best solutions for India by focusing on improving energy security, promoting economic growth & achieving Carbon Neutrality.
 
Importantly, Toyota continues to be highly positive on the Indian market. we have steadily grown our business and supply chain in line with making India a global hub for manufacturing. For over a decade, TKM has been spearheading the skilling efforts for students from economically challenged backgrounds, enabling to create world class skilled technicians and enhancing employability thus making a difference to the surrounding communities and contributing to 'Skill India' through its initiatives of Toyota Technical Training Institute (TTTI) and Toyota Technical Education Program (TTEP). As of now, TTTI has trained close to 1,000 students from Karnataka and through TTEP 12,000 students have been trained from 63 Institutes across 26 states of India. Going forward, we remain committed to the mission of providing world-class skills training and fostering the development of skilled professional thereby bringing 'mass happiness to all'.
 
As a further boost to the company's contribution to "Make-in-India", we are very pleased to state that the new investments will enhance TKM production capacity by 1,00,000 units and adding around 2,000 new jobs. The new development also brings with it the potential for further growth in the supplier ecosystem. As we celebrate TKM' s 25 years in India, this journey is a testament to the passion, hard work and dedication of our Toyota team and various stakeholders. I thank and congratulate each of them for their valuable contribution in creating a sustainable future for all, with no one left behind"
Last year, Toyota Group of companies that constitutes of Toyota Kirloskar Motor and Toyota Kirloskar Auto Parts (TKAP) had signed and announced their Memorandum of Understanding (MOU) with the Government of Karnataka to invest INR 4,100 crores aimed at making deeper cuts in CO2 emissions and enhance electrification and fast pace shift towards greener technologies. TKAP is the best-case point of India's emergence as a global manufacturing hub of strategic importance through continued commitment for mass electrification by producing not only for India but for exports as well.
Journey of past 25 years embodies TKM's contribution to India and the State of Karnataka:
Over the last 25 years, Toyota has well established itself as a bedrock for sustainability and innovation in manufacturing in the state of Karnataka. Thriving on the belief of 'Grow India – Grow with India', which showcases strong commitment to India, Toyota Group of companies, including Toyota Kirloskar Motor, Toyota Kirloskar Auto Parts and Toyota Industries Engine India has invested more than INR 16,000 crores and created close to 88,000 jobs in the entire value chain, including supplier and dealer partners. Underlining its philosophy of making in India not only for India but for the world, Toyota's cumulative export contributions also stands at approx. INR 30,000 crores.
Furthermore, TKM alone has already touched approx. 2.2 million lives through its strategic Corporate Social Responsibility interventions in the country.
TKM going strong in India:
As a trusted mobility partner, TKM has sold over 2.3 million units of vehicles in India with its strong and versatile product line-up. The journey began with the iconic Qualis to its recent offerings of the New Rumion, New Vellfire. Models produced include the iconic Hilux, Camry Hybrid and the Glanza, the people's car Innova HyCross and the Urban Cruiser Hyryder, to segment leaders of the Fortuner, Legender and the New Innova Crysta.
Future focus – TKM's continued commitment towards clean and green technology for India
Toyota has integrated CO2 reduction effort throughout the vehicle life cycle, aiming to achieve Toyota Environmental Challenge and Carbon Neutrality targets for 2050. One such significant step towards energy management was the adoption of alternative Renewable Energy (RE) sources. The company has achieved 100% RE in grid electricity from June 2021.
Looking ahead, Toyota will continue to focus on building ever better and greener cars thus delivering 'Mass Happiness to All' for meeting the evolving customer's needs by adopting multiple pathways to enable energy shift away from fossil fuel and aiming for CO2 mitigation in the fastest possible manner.