Ultraviolette, a trailblazer in sustainable mobility and a visionary creator of cutting-edge mobility solutions has announced the grand launch of its official riding community – UV SQUADRON. Another day, another military jargon at Ultraviolette.
Celebrating the same, the company recently hosted its momentous inaugural community ride in Bengaluru, in honour of the 2023 World Motorcycle Day.
The landmark event signifies a major milestone for UV and heralds the birth of UV SQUADRON, that covered a cumulative distance of over 2,000 kilometres in a single day, bringing together passionate F77 pilots on a common platform. The F77 community not only had a great ride across different terrains, but they also celebrated the spirit of adventure and brotherhood by engaging in adventure sports ranging from Rock Climbing to Rappelling.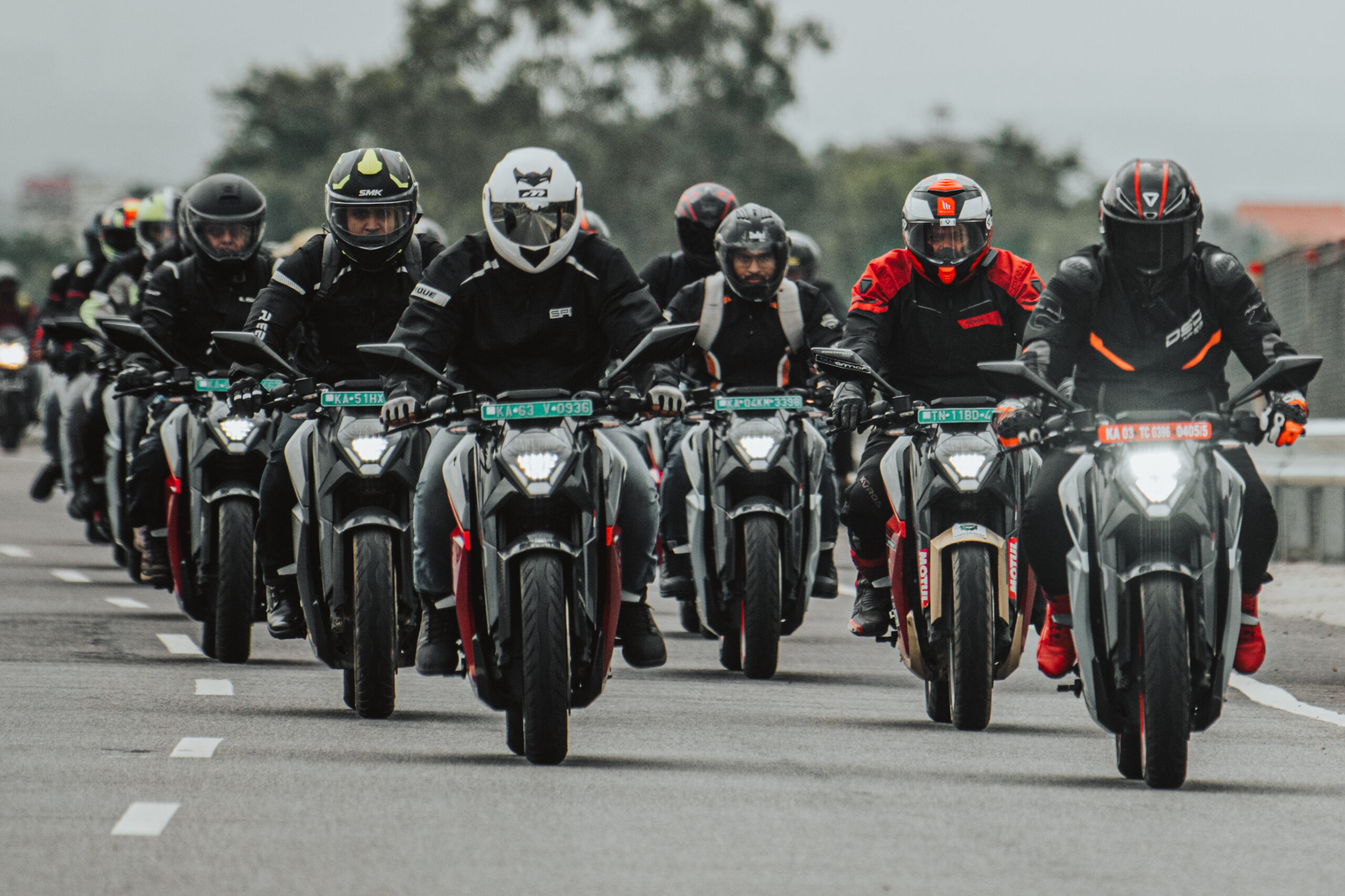 UV SQUADRON is a dynamic platform for like-minded tech and motorcycle enthusiasts to connect, exchange experiences, and actively contribute to Ultraviolette's rapidly expanding top-of-the-line electric motorcycle ecosystem. The UV SQUADRON celebrates passionate and progressive individuals and recognizes the importance of a sustainable and forward-thinking mindset.
Additionally, the UV SQUADRON ventures into uncharted airspace, by going beyond just community rides. The intent is to transcend conventional expectations and create extraordinary experiences for the extended F77 community. The essence of UV SQUADRON lies in its ability to evoke a sense of adventure and innovation, while constantly pushing the boundaries of design, technology, and experiences.