Polo GTI Discounts now range upto Rs. 5 lakhs as GST along with companies to decision to finish stock has good news for enthusiasts
Volkswagen had launched the Polo GTI in November 2016 at an astonishing price of Rs. 25.99 lakh. The Polo GTI is the first 3 door hot hatch to be launched in India. Volkswagen dealerships are now offering the very sporty and performance boosted Polo GTI with massive price.
The hatchback is now priced at Rs. 19.99 lakh ex-showroom. The news has been confirmed from VW Downtown Mumbai showroom by us. Despite its high performance figures the Polo GTI could not create its mark at all in the Indian market or we can say a market where size and practicality plays an important role rather than looks and high performance figures.
Volkswagen seems to struggle when it comes to sales of the Polo GTI, and the company is not doing quite good to sell even the 99 units of the GTI model which were allotted for the Indian market. This maybe due to its high price and Volkswagen could not gain favorable outcome. Hence dealerships in India are now looking to clear stocks by offering immense discounts on the model.
Apart from being a two door hatchback, the Polo GTI carries visuals like LED headlamps, honeycomb grille with GTI badge on it and a different set of bumpers. The GTI also gets an integrated spoiler, 16-inch set of alloy wheels and dual tip exhaust setup.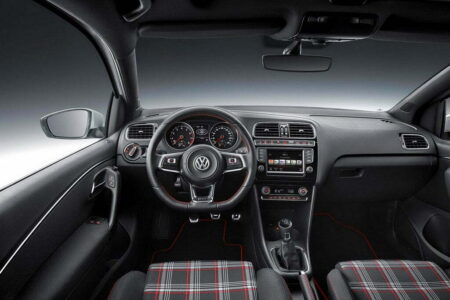 The GTI comes powered by a 1.8-litre four cylinder TSI engine which makes 189 bhp of peak power and 250 Nm of peak torque and is mated to a 7-speed DSG gearbox which is the only gearbox on offer in India. The polo GTI no doubt is a small but a very powerful and performance oriented package and is claimed to reach a top speed of 233 km/hr.
The Volkswagen Polo GTI has been imported via CBU (completely built-up unit) route. This could be a great news for the Volkswagen Polo GTI enthusiasts as the buyers will now be getting a straight discount of RS. 5 lakhs. The Polo GTI happens to the fastest hot hatch in the country currently and goes up against the likes of Fiat Abarth Punto and BMW Mini.