As Volvo Cars globally celebrate its 96th anniversary Volvo Car India and its business partners are also taking part in the celebrations. The employees of Volvo Car India drove a fleet of Volvo cars on the roads of Delhi NCR celebrating their brand & its heritage. Led by Managing Director Mr. Jyoti Malhotra, driving their all-electric model XC40 Recharge. Business partners are using the occasion to celebrate by strengthening their connection with customers.
One of Volvo Car's greatest contributions to the global automobile industry has been the invention of the three-point seat belt that has saved millions of lives. The three-point seatbelt as we know it today was created by Volvo in 1959 and in the greater interest all, the company made the patent available for other manufacturers, to benefit from. Volvo was also the first manufacturer to fit three-point safety belts as standard equipment in its cars, in 1963. Volvo envisions next-generation software developed in-house as its "three-point digital seatbelt" in driving cutting-edge state-of-the-art safety features in the company's future products.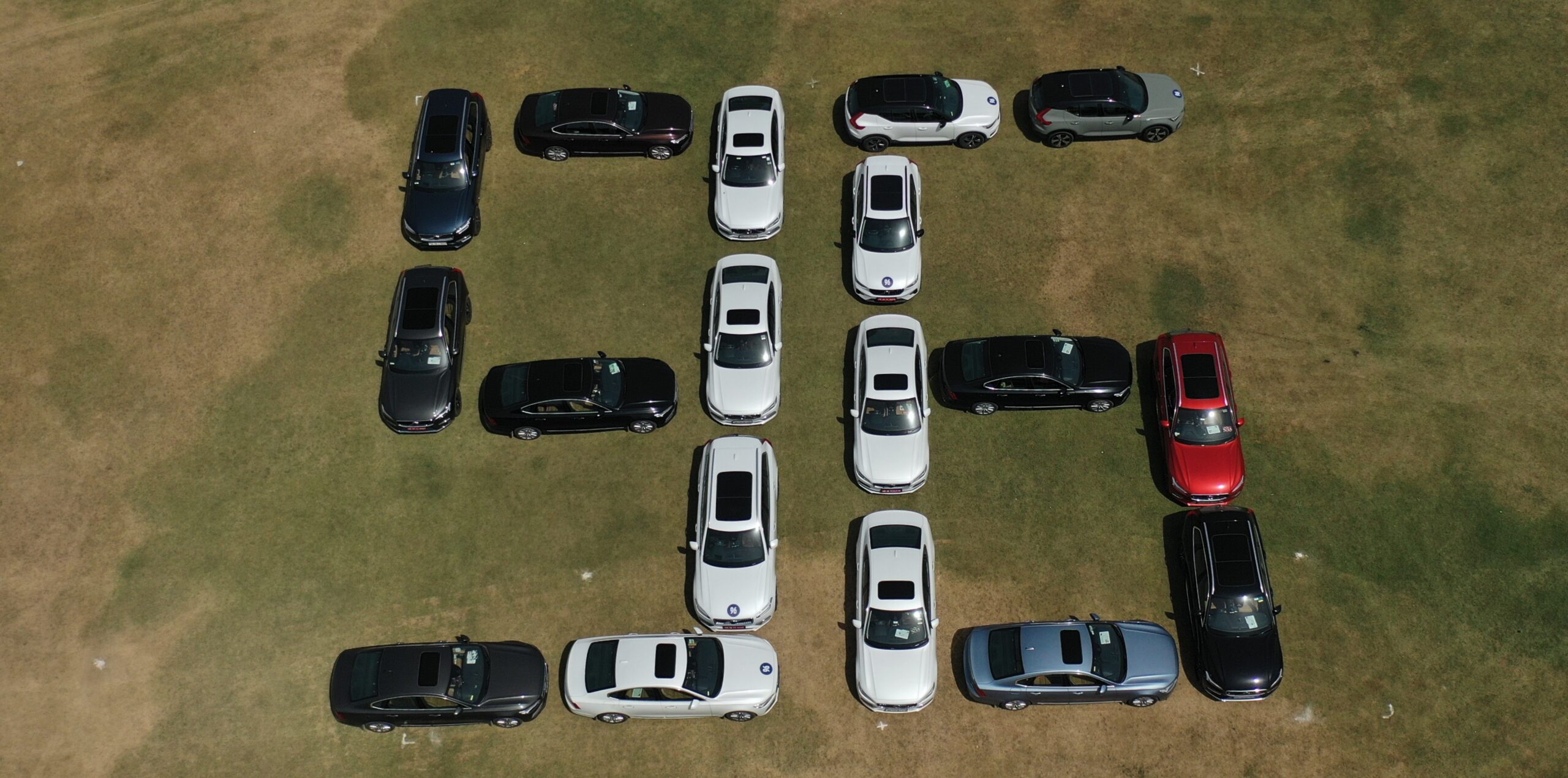 When Volvo Car entered India it brought with it over 80 years of global expertise and technological excellence. Ever since then has continued to resonate with Indian consumers with cutting innovation.
Last year, Volvo launched its first all-electric vehicle, the XC40 Recharge in India and planned to unveil its second electric vehicle, the C40 Recharge, this year. Volvo Car India is committed to introducing a new all-electric model every year commencing from XC40 Recharge. Globally the company has announced that by 2030 Volvo will produce only electric cars.
Volvo is committed to the safety of both people and the environment. The goal is to establish the highest safety standard for all future models. Volvo Cars are looking forward to using advanced features such as LiDar sensors, radar, cameras, and other sensors to improve until there are no more accidents or collisions. Volvo's upcoming models will be linked to human conduct and will focus on unexpected collisions, driver behaviour and speeding.
Also, the brand emphasises reduced carbon emissions from all their cars. This is made feasible by the use of a catalytic converter in future cars, which converts the carbon monoxide produced by the combustion process into carbon dioxide.  To be more environmentally friendly, Volvo is using recycled ocean waste plastic in its cars.