We all know electric two wheeler are the new rage. It is the topic on platforms. Right from chat platforms to newspaper. There are some brands which make headlines everyday in one way or the other. One of the promising brand Batt:RE caught our attention and we asked them questions for our special segment of Words and Wheels. alking With Nishchal Chaudhary – Founder and Director gives us in insight about the market and the brand itself. Let
Q) How and when do you expect the entire Digitisation of dealerships and how to do your best part of luring customers through E-commerce?
We have launched possibly the industry's first virtual showroom – 'BattRE Emagine' which lets the users explore, interact and even customize BattRE scooters. The AR-powered platform lets the users view and walk around the scooters just by using their phones in their own space, without having to visit a physical showroom. We have been actively involved in D2C E-commerce through Amazon and BattRE's website ever since we launched electric scooters in June 2019.
Digitization of dealerships has begun with enabling dealer partners to manage inventory digitally on a platform tailored for BattRE by Salesforce. Other than managing and ordering inventory, dealerships can capture data on footfalls and walk-ins and manage vehicle bookings. Warranty can be seamlessly managed by raising tickets for battery and vehicle issues, reverse logistics, and much more. Digital interfaces for interaction with walk-ins at dealerships can be further extended out of Emagine as desired.
Q) Batt:RE's aggressive growth strategy through dealership expansion or digital processes?
Batt:RE's growth is going to be a factor of both these approaches. Building and reinforcing our digital infrastructural capabilities, both, internal and customer-facing, will definitely catalyze the growth owing to the reach it will provide us. As mentioned above, we have launched a virtual showroom – 'BattRE Emagine' which lets users view and walk around the scooters in their own space through their phones.
Speaking of dealership expansion, 60% of our business comes from Tier 2 and Tier 3 which indicates that continuing to expand and penetrate aggressively along with increasing spread in the Metro and Tier 1 Cities will help us truly take electric mobility to the heart of India. We aim to be present in every single district by 2025.
Q) What are your sales fundas in a post-COVID world?
Pandemic gave electric mobility as an industry, a fresh start. As people are now more aware of the damage done to the environment due to carbon emissions, they now prefer enjoying cleaner air and have definitely noticed the impact of lesser pollution. Secondly, dependence on public transportation went down a great deal given the precautions of social distancing and what developed was a consciousness for personal mobility. Personal mobility also needed to be affordable because people sought more affordable alternatives for all types of commutes. Value-for-money products have had an enhanced demand ever since the pandemic. That's where Batt:RE pitches in with its simple philosophy for customers – premium features and honest pricing.
Q) Do you plan to tie up with financial institutions to make life easier for the customer who loves EMIs?
Yes, currently we have tied up with financial institutions, both banks and NBFCs, which are present across the country for the low-speed and high-speed scooters for easy EMI. We have ties with banks such as ICICI Bank Ltd., Kotak Mahindra Bank Ltd, Shri Ram City Union Finance, Bajaj Finserv Ltd, ZestMoney, Credit Fair, LoanTap, and a couple of locally concentrated players like MAS Finance and DNSBL. Many others are in the pipeline and will be onboarded soon. Insurance is being offered through Shri Ram General Insurance, HDFC Ergo, and Reliance General Insurance.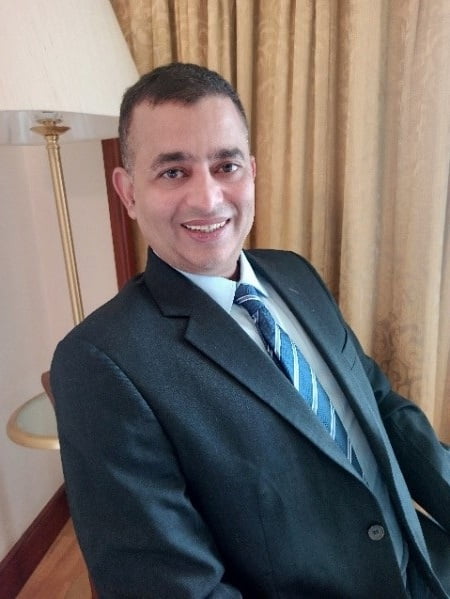 Q) What are the future plans for Batt:RE and industry trends forecast?
We aim to be in the top 4 E2W Companies in FY23. We plan to build a strong and technologically sound, asset-light, horizontally integrated, nimble-footed organization and continue to offer the masses ahead-of-the-curve products at competitive prices. We also intend to become the best-managed company in the industry. We have identified a 10x growth potential by 2025 owing to the ever-increasing demand for E2Ws in India. It is forecasted to reach around 8.2 to 9.2 million units by FY30 which would be mainly driven by urbanization and migration, favorable governmental policies, lowered prices, and increased consumer readiness for e-vehicles. There are several demand-drivers including government subsidies, lower cost of ownership of E2Ws, rising fuel prices, falling battery prices, and environmental awareness.
Q) You seem excited for the Stor:ie launch. Tell us where it sits in Batt:RE's portfolio
BattRE has been making Electric Scooters since June 2019. No license and No RC-based scooters were our initial offerings but we felt a need to add high-speed scooters to complete our portfolio for the growing demands of customers.
We began working on Stor:ie 2 years back, with the objective of achieving minimalism in design and robustness in quality. With a longer battery backup, larger legroom, and a larger seat, this scooter is a perfect solution for the common man's and his family's commuting needs.
Extensive surveys and a plethora of feedback from a variety of stakeholders over the last 3 years have helped us design a product that addresses the gaps being faced by customers.
There are many features that make Storie stand out with respect to other competitors in this booming space.
• Stor:ie comes with a first-in-class complete metal body
• It has a smart TFT display – which is connected to the customer's phone through our BattRE app. On the TFT display, Consumers get Navigation assistance, call alerts, and a Distance to Empty (DTE) display – that completely eliminates range anxiety
• Stor:ie's powertrain is completely indigenous and powered by LUCAS TVS
• It comes with a large battery pack, 60V 52Ah, which offers a range of 132 km on a single charge
• Larger legroom and a larger seat are designed keeping in mind the use cases of Indian customers
• And all this at a very competitive price of Rs. 89600
Q) What is the Overview of Batt: RE's journey so far?
We have been in operation for 3 years now. The journey has been immensely exhilarating and rewarding as it has offered us profound learnings and opportunities. Within this short span, we managed to spread out and have an extensive dealer network of 426+ from Kashmir to Kanyakumari which has enabled us to reach over 30,000 happy customers. These scooters are constantly helping our users save INR 3.6 crore worth of fuel every month and reduce 4.8 lakh kg of CO2 on a monthly basis.