Shell Lubricants Empower Campaign Begins For Brand Alignment Worldwide with customers, fleet owners and companies to increase profits and reduce emissions
Shell Lubricants organised 'Empower', something that is an introduction to its new global direction for its B2B sectors, as a partner to its allied industries. The event also served as a platform to discuss how the different stakeholders from the industry can come together and help reduce the total cost of ownership and enhance profitability.
Highlighting the campaign message of "Together anything is possible", Shell introduced the concept of total cost of ownership with an aim to inspire customers by addressing the efficiency challenges and help them towards achieving their day-to-day ambitions. In addition to Mumbai, the launch will take place across clusters in India including Delhi, Pune, Bengaluru, and Chennai. Mumbai served as the venue for the first leg of the launch series with a special focus on construction, mining and the fleet industries.
The event saw participation from eminent industry leaders including L&T, Afcon, Cargo carriers India Ltd., Ambey Mining, Allcargo Logistics, Baska Bombay Carriers etc. Industry associations such as CII Institute of logistics were there too. As part of its renewed focus on creating greater customer interaction, the event highlighted the importance of lubricants to counter the challenges faced by relevant sectors and aid them to do significant reduction in working cost.
The impact of Shell's products and services in delivering Total Cost of Ownership can be assessed by the example of Construction company Al-Watanyiah United Engineering & Contracting. The company which operates in remote locations in mountainous and desert regions in Oman could extend Oil Drain Intervals of its heavy equipment and save USD $172,000 by switching from a non-Shell engine oil to Shell Rimula R4 X 15W-40.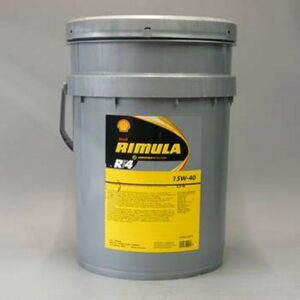 Shell's product and services could increase equipment availability and productivity, extend component life, reduce maintenance downtime and cut lubricant and spare-part consumption. In addition, Shell's global survey revealed that only one of three companies have correct lubrication management rules in place. With only 52% considering lubricants product performance, there is a lack of understanding about how lubrication can impact the reliability and productivity of the equipment.
Moreover, there is lack of ability along with knowledge barriers in these sectors, with only 33% of the companies conducting regular staff training. Shell hopes to discuss this with its 'Together Anything is Possible' brand alignment.