Enchanting –
Modern and stylish looking hatch got racier
Superlative chassis, brakes, engine
Spacious and sporty interior
Safety featires offered as standard
Unsatisfying –
Priced a bit higher
Could do with more poke from engine
Maruti launched the Baleno in 2015 and took the market by storm. The pricing, the styling and the similar engines of the past made it an instant hit. Something that the manufacturer is going to continue to sell for a long time. In the meanwhile it is selling record number of this hatchback thanks to a variety of options on offer when it comes to drive train.
The manufacturer was on an offensive spree to take more market share and from the three new products, Baleno was critical. We saw a lot of effort from the brand to make the Baleno reach new heights and it now does carry all of that very well. Come early 2017, the Baleno RS made it to the shores and came with the Boosterjet engine. A Japanese car with a turbo petrol engine is unheard till now. Maruti took a bold step and bought it here. How is it to drive? We spend some time with it to give you a first drive impression of it.
Design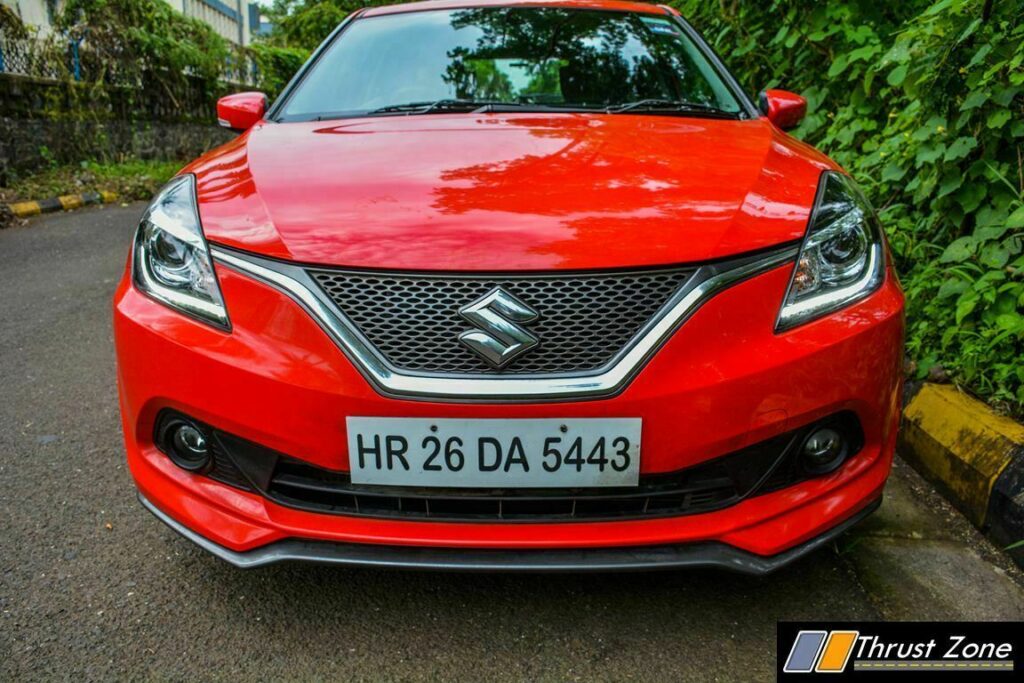 Styling wise we already know the Baleno is a looker. The car we got was the red color with the gun metal color front splitter, side skirts and a large rear diffuser which makes it stand out. The RS badge on the right makes it apparent that this no ordinary car with an ordinary engine. The car with its stance and very elegant approach in this new sporty avatar makes it stand out even more. The black-alloy wheels is another contrast edition which is something that grabs attention as it is a job well done.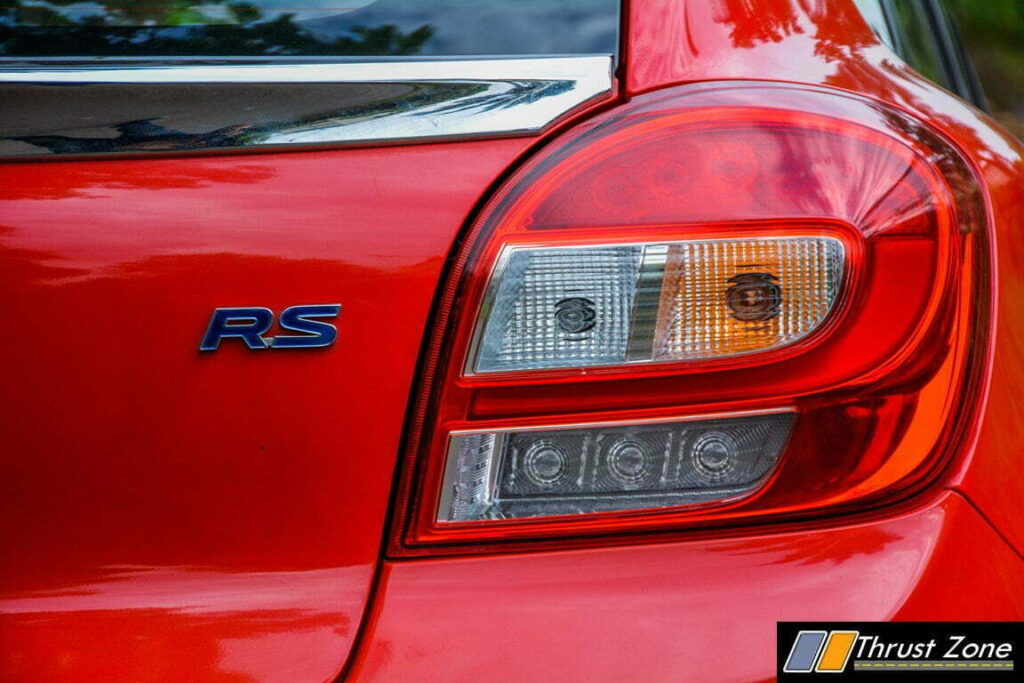 Interior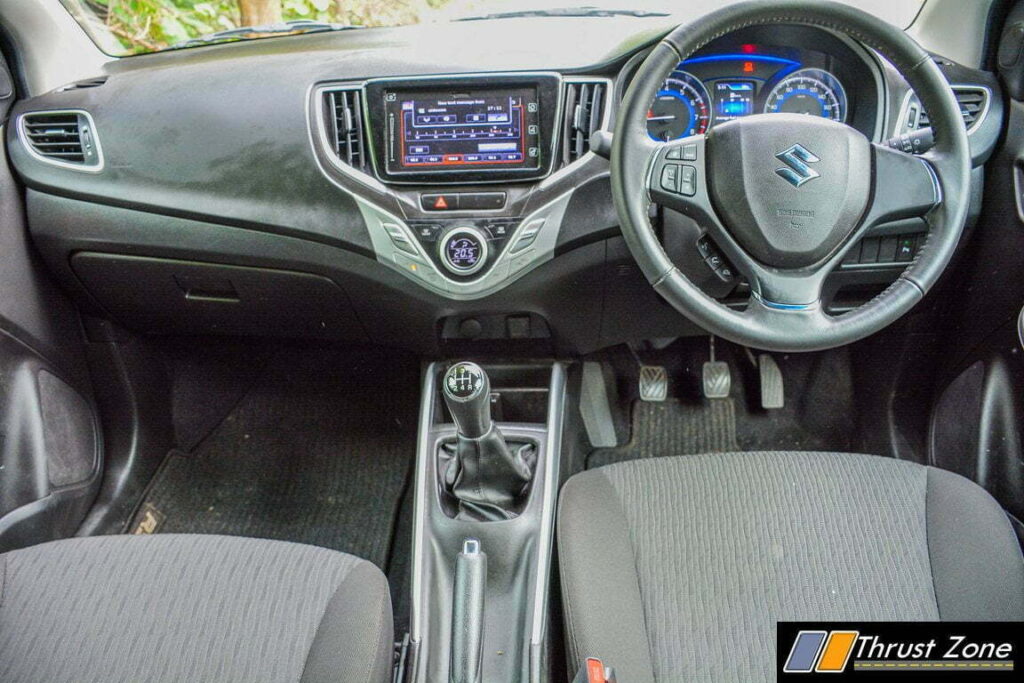 All-black interior can be seen, there is a torque and power meter in the speedo along with an entire MID to toggle around. Fuel-efficiency parameter and a blue back lit are on offer. The driving position is very sporty with reach and rake for the steering making things even better. The view is different, you sit slightly lower than usual in a Maruti.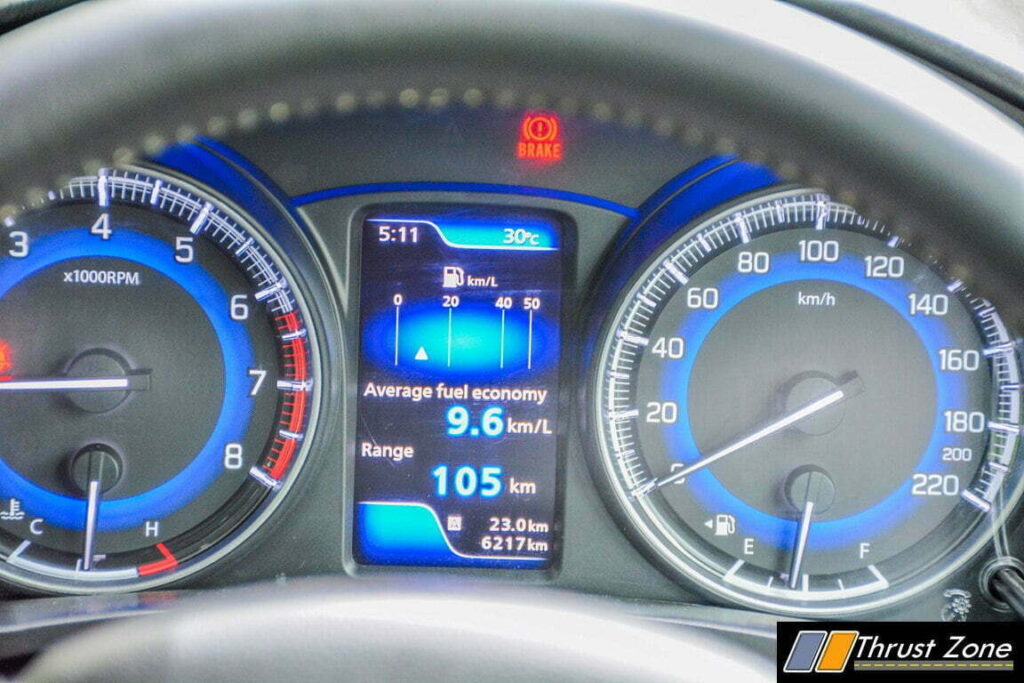 The view all around is fantastic and helps the car driven and park well in tight city spaces. Quality levels are good, not great and finish could get a bit better. Feature list includes all connectivity options, electric ORVM, internal automatic IRVM, steering mounted controls and automatic climate control. You do get LED DRL's, HID lights with projectors at the front and LED tail-lamps. Space in the back and the front is a lot when you consider leg, head, shoulder and knee room, but still far away from segment leader. Safety is where Maruti scores as it provides ABS and EBD along with two airbags standard on all variants.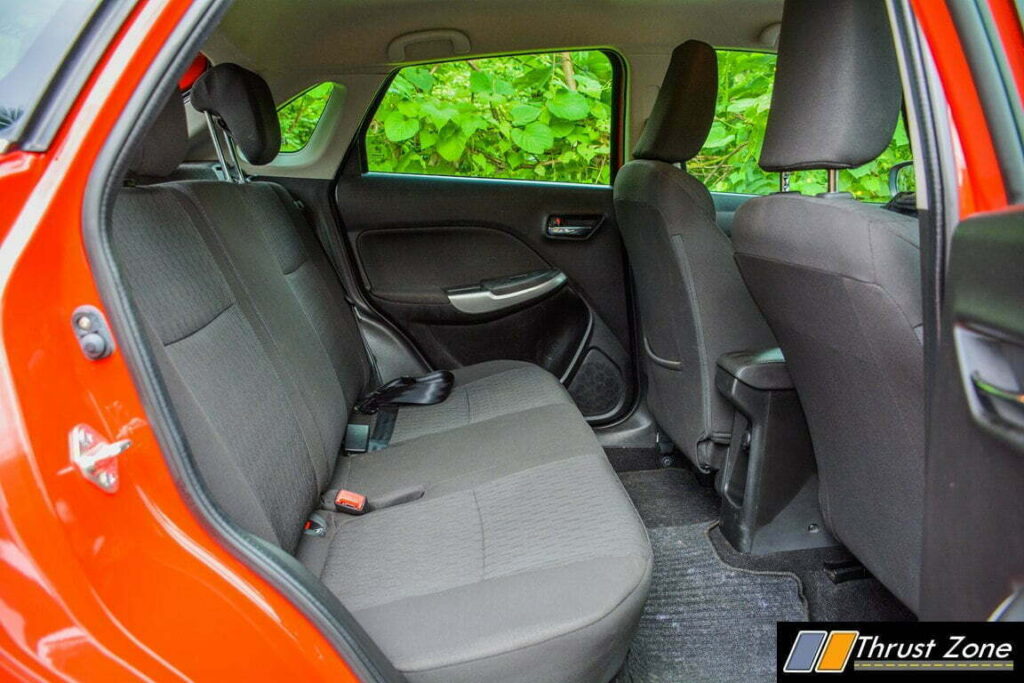 Engine and Gearbox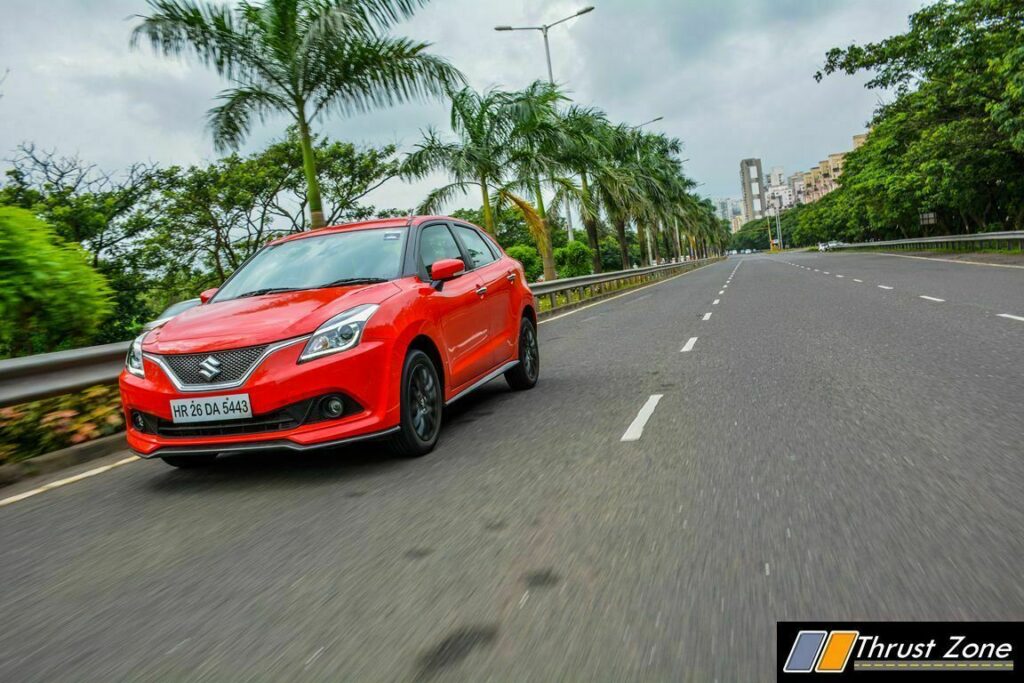 The Boosterjet engine is a 1.0 litre 3-cylinder unit which makes 105 BHP of power and 150 Nm of torque. The motor's NVH level are good and that is not exactly a good thing. We expected the motor to be a bit more sporty and come with a good exhaust note but it doesn't. The gearing is very neutral as it isn't tall or short geared.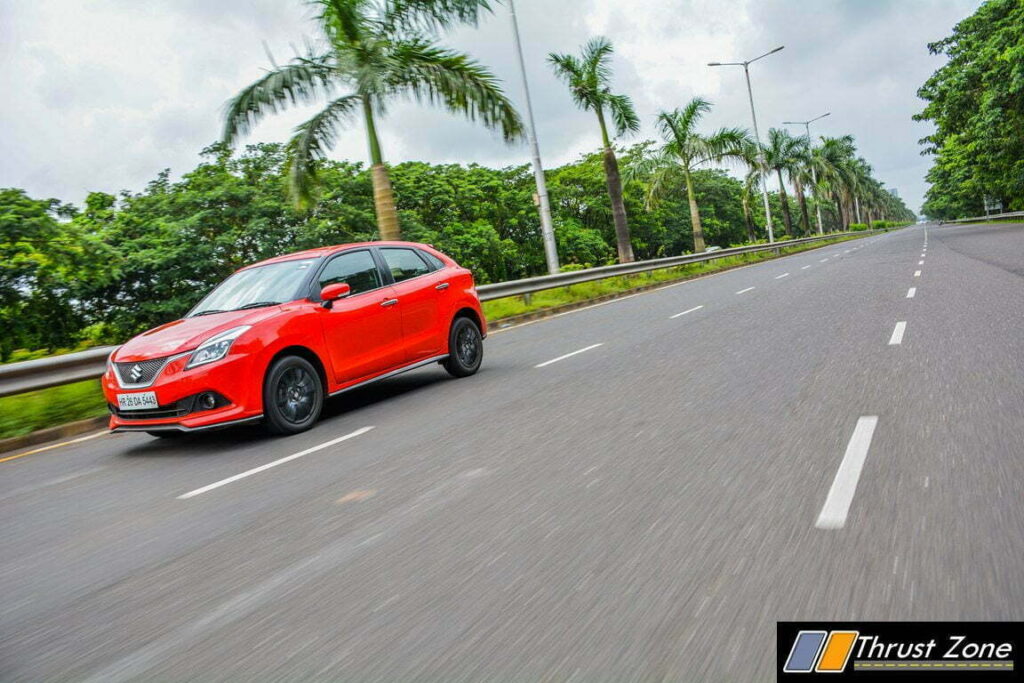 There is a bit of turbo lag but there is enough torque for city duties. Mid-range and top-end are mildly strong and we did expect more from the car. The car delivers 10-11 km/l in real life city traffic, we expect this number to rise dramatically on highway and when driven sedately. Gearbox is positioned higher and the throws are tall as well. The clutch is light for city duties.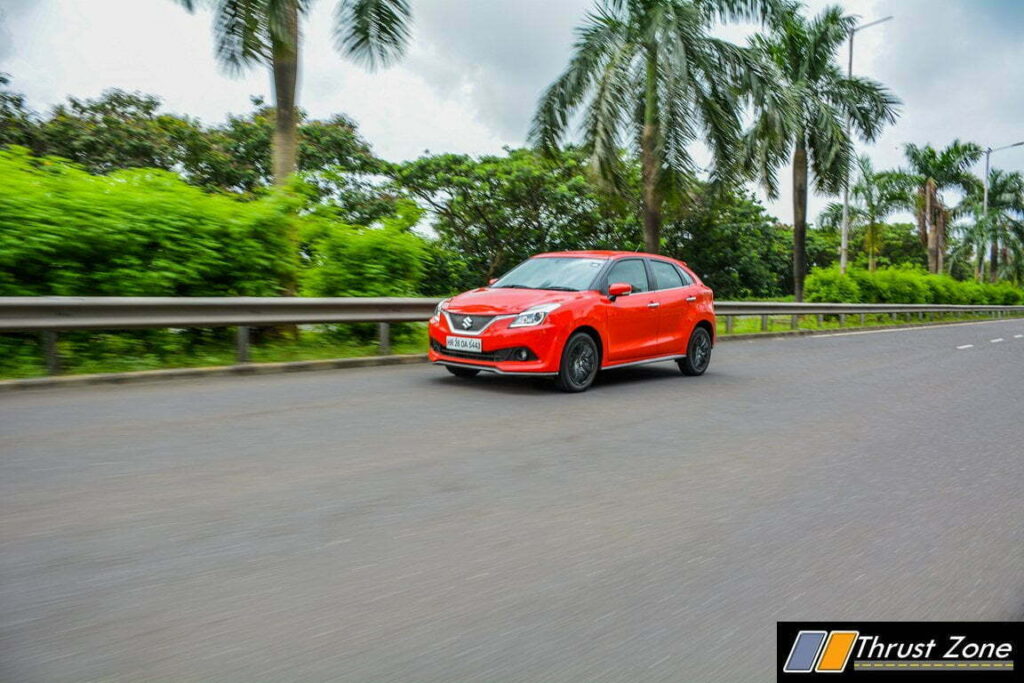 Ride and Handling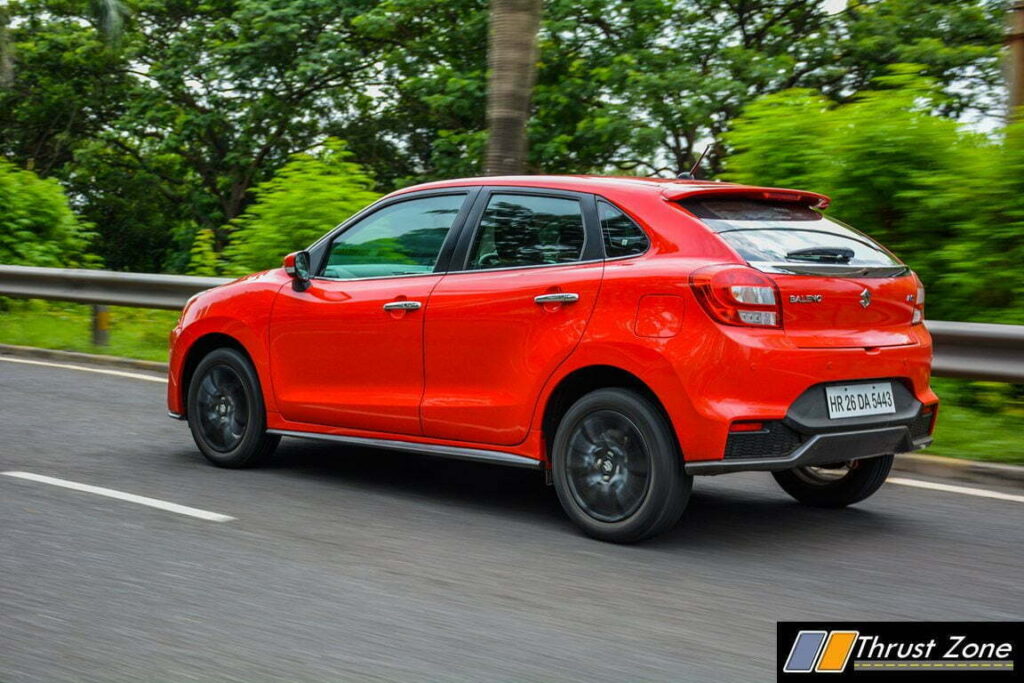 The brakes are very good thanks to all around disc brakes. The steering is light and very vague at any given speed which is a downer. The car does feel very light and agile on its feet and ride quality is stiff, but bearable enough for our broken roads. Cornering the car is a lot of fun, thanks to light kerb weight and a responsive engine. Tyres could have been better, but the size is enough as they are 16-inchers. Body roll is very well controlled.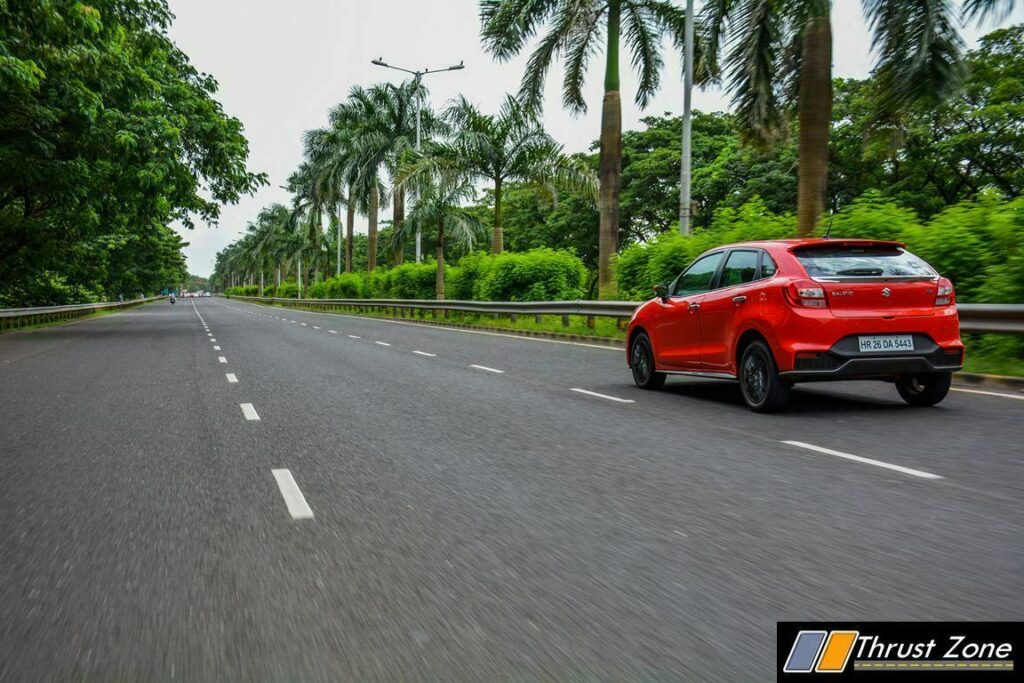 2017 Maruti Baleno RS Review, Verdict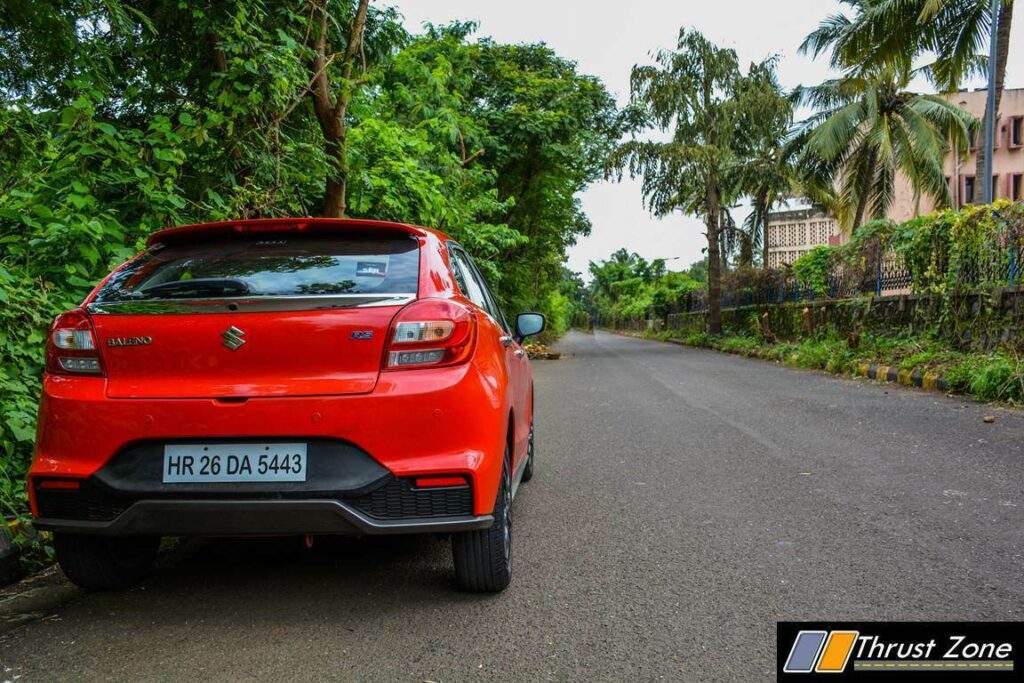 Overall, the Baleno RS is a great attempt by the manufacturer to give us a hot hatch. The RS comes a bit late to the party, but it still manages to put fun back in the Japanese brigade. Toyota tried and it just couldn't click despite a great attempt. Honda is still far away to do something. Coming back tot he RS. The pricing is minutely more, but then you get an engine which can deliver performance, efficiency and practicality and flexibility at the same time. As a daily driver, we would have this car over anything else. However, for more fun, you still have to go the Europeans, but that comes at another expense.
Rs. 8.69 Lakhs ex-showroom Delhi
Baleno RS Review
Design

Interior

Space

Features

Performance

Value