2017 Mercedes GLA Facelift looks good and has enough changes in the facelift to keep it going before the all new model comes by 2020
As we all read this, Mercedes-Benz has sold the largest amount of cars in the country by any premium manufacturer. The number stands at 13,000 units and is the largest by far and miles ahead of the competition. The car manufacturer continues to launch cars one after the other either CBU or CKD or locally produced. The stratgey is simple as it offers everything to every single kind of customer at the price point they are willing to pay. Convertible, large saloons and SUV's are offered in bulk throughout the year 2015 and 2016. GLA Facelift here is set to come to the country and surprisingly it does well here in India. Facelift is here and we have all the details.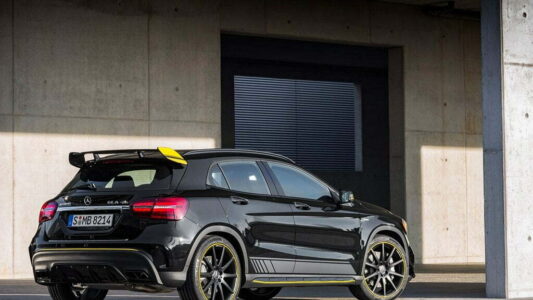 h2>2017 Mercedes GLA Facelift Design and Dimensions
Mercedes GLA Facelift now get LED headlamps, new grille design, tweaked sportier bumpers and new LED tail lamps at the rear. The overall stance is similar which is off a crossover. The new grille and other elements which includes fancy alloy wheels make it stand in new colors that are offered.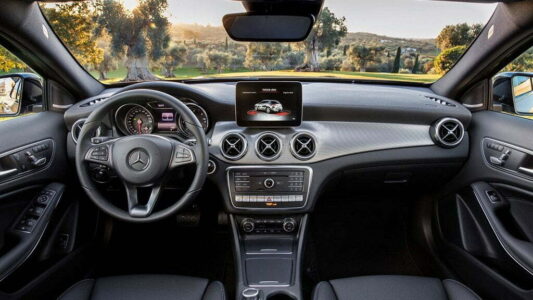 2017 Mercedes GLA Facelift Interior and Features
Interior changes include new seat covers, cycle part on the dashboard are tweaked, chromed control panels. The instrument cluster with a new number design come to the GLA. Keyless entry for the GLA and a 360-degree camera are newly made available options for the crossover.
2017 Mercedes GLA Facelift Price and Launch
India launch will happen in late 2017. Expect it start around Rs. 30 Lakh mark.
2017 Mercedes GLA Facelift Engine And Specification
The 2017 Mercedes GLA Facelift gets 2.0-litre petrol engine that produces 184 hp and 300 Nm of torque. We will get GLA 220 d (diesel) and GLA 220 d 4MATIC (diesel) most likely in India. The engines makes around 140 BHP of power and 300 Nm of torque. Expect numbers to get higher in terms of efficiency and performance by a subtle margin.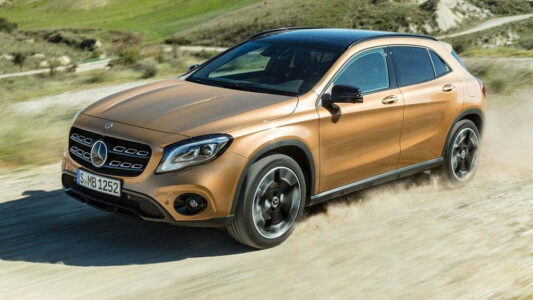 2017 Mercedes GLA Facelift Safety Features
7-8 Airbags, ABS, EBD, ESP, Hill Hold, ESC, ASR, BAS and attention assist are part of the package.
2017 Mercedes GLA Facelift Competition
Upcoming Audi Q2, BMW X1, Volvo XC40