2017 Nissan Micra Unveiled At Paris Motor Show is said to be not coming, despite potential to take down inferior rivals
Nissan is known for two famous things in the markets worldwide. The sensible hatchback and the Godzilla GTR super car. Today we see is the much anticipated and teased Nissan Micra in its fifth generation. The car is finally out after being spied and teased. Nissan said it will be one of the best in the market as emphasis is clearly on design this time. Proven mechanicals is always the case with the car and we expect the same as always. The radical styling inside out is all-new and comes from a clean slate. The front and rear are sharp and edgy. Side profile is truly futuristic and looks apart. Inside, the Micra feels a lot roomier and substantial and is a class above when it comes to overall layout.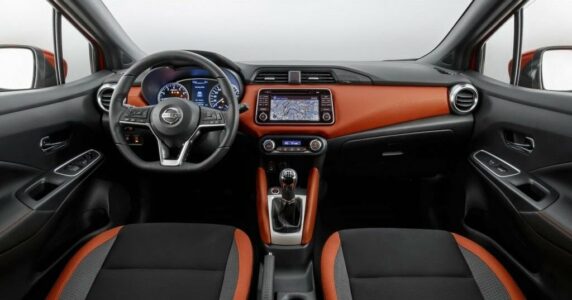 2017 Nissan Micra is set to get a host of safety features this time. There is Lane Departure Prevention for the highways. Intelligent Emergency Braking with pedestrian recognition, Intelligent Around View Monitor, Traffic Sign Recognition will make sure city rides are safe for both driver and pedestrian. High Beam Assist and Blind Spot Warning will make sure you have always visibility. Suspension features are part of this list too. This includes Active Ride Control for enhanced ride comfort, Active Trace Control for reduced under steer. This sharper handling will come with the contactless electric power steering system that Nissan patented couple of years back.
Engines choices seen on the Paris Motor Show floor is the 0.9-litre turbocharged three-cylinder petrol engine and a 1.5-litre diesel engine. These engines will be developing 90 BHP. The 1.0-litre petrol engine will also make it and will produce 75 PS of power. The new Nissan Micra will be built in Europe at the Renault plant in Flins, France as per the alliance. India launch is unknown and there is clear sign it isn't coming for the next couple of years.