2017 Volkswagen Polo GTi India Details are nothing new because it is very similar to the international version and we are not complaining!
Welcome Ladies and Gentlemen to the war of hot hatches in the country. Years of criticism from the media and enthusiast is finally paving way its way to cars that we have all drooled after. Most of this courtesy goes to VW itself to bring in the 1.2 TSi 105 BHP engine and dropping that into the Polo. However, in its naïve stage, it happened with the 1.6 petrol and diesel that were available with over 100 horses on offer. Today, *insert laughter* Volkswagen has just done something even naughtier. They dropped the 1.8 Tsi motor in the small little Polo and are offering it in the 3-door version.
It may not sound practical because it isn't supposed to be one! The Polo GTi is the pinnacle of entry-level hot hatch worldwide and India just got one! However, the catch it is a limited edition run this time. this is being done to make sure it finds garages rather quickly and enthusiast who wants it can book one and get it ASAP. Bookings are already being taken by dealers.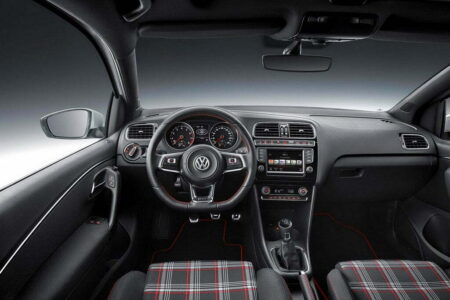 So what does the Polo GTi India model has that we need? Cosmetically there are Signature Design Element such as GTI Honeycombed Grill
There are LED Headlamps with red inserts inside the grille. At the back you have Dual chrome exhaust pipes and GTI Signature Red Coloured Stripes & Stitching on the inside with famous seats fabric.
Polo GTi India comes with the 1.8L 4-cylinder TSI engine mated with a 7-speed automatic DSG transmission seen in the Octavia and Audi A3/A4. Peak power rated at even higher tune of 192 PS. Peak torque is 250 NM between 1250-5300 RPM. That is 87 BHP 75 Nm more than the GT TSi for the love of god all mighty! The top speed of the car is obviously a higher 233 km/h and it's claimed to hit 100 km/h from a standstill under 7 seconds flat. We cannot wait to mash the throttle into the carpet!