Enchanting –
Aggressive street fighter with gorgeous color scheme
Superlative chassis, brakes, engine
Surprisingly comfortable and fuel efficient
Value for money
Unsatisfying –
No traction control
NO LED headlamps
Street fighter motorcycles in the 700-900cc category are talk of the town. There are slew of manufacturers offering a range of motorcycles in this class, worldwide and now in India too. The way they carve out pricing and cubic capacity for the market is also interesting. Everyone has a different approach. Kawasaki has had a different approach every time they upgraded their street fighter class in this category. They started with the Z750, which later became the Z800 and now, it has turned into the Z900.
The design has gone through a change, the engine has been bored out, the entire motorcycle in terms of features, essentials and packaging has changed a bit to combat rivals which offer lighter and quicker motorcycles, which come from Europe most likely. Kawasaki wants to battle it out in their own way. The Z900 is that very bike? We find out as we spend quality time with it.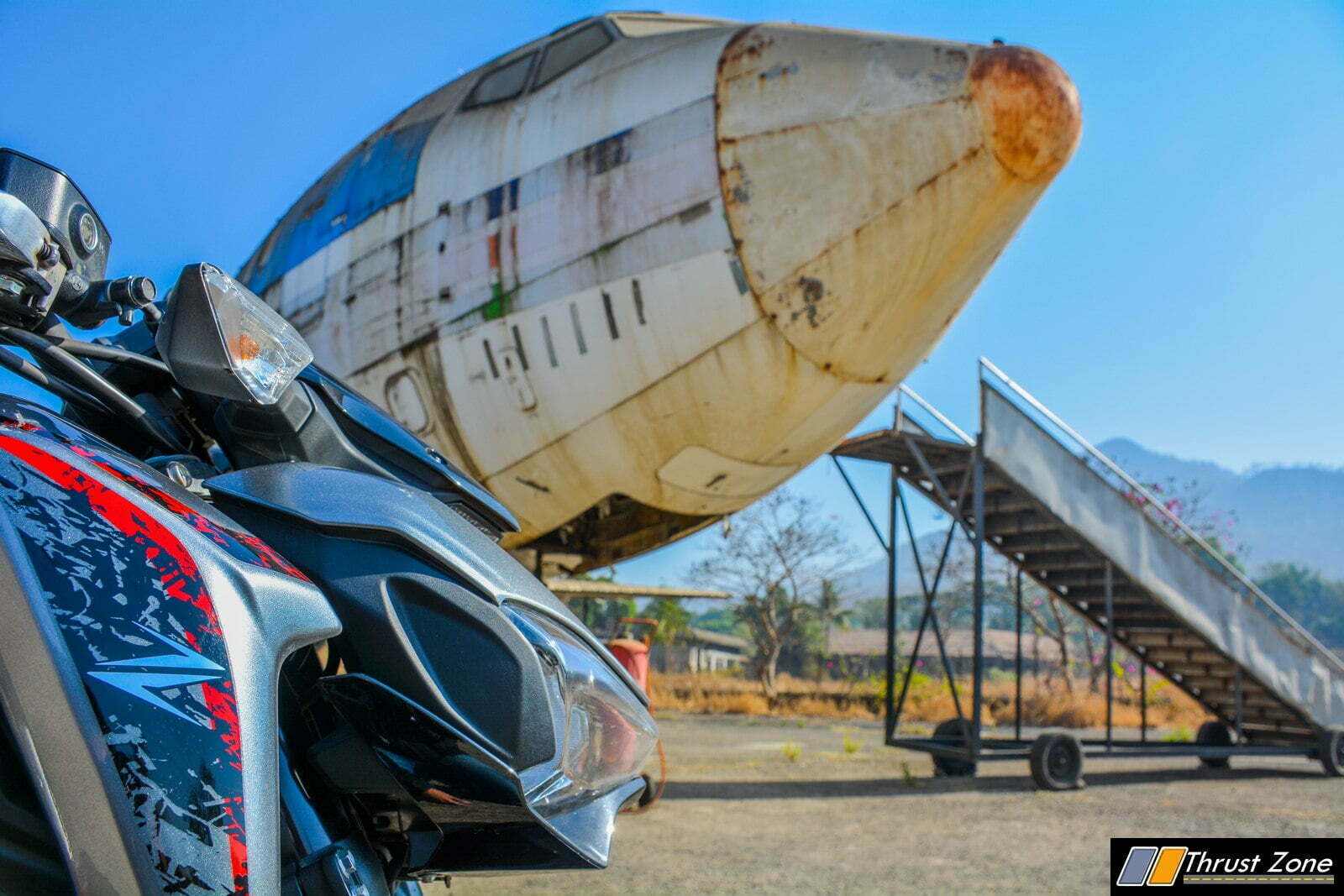 Styling
There is a new headlight, similar LED tail-lamp with the Z motif is on offer. The overall design is muscular and this current paint scheme that you see here makes the bike grab a lot of attention because it does look quite attractive. Red chassis and wheels along with black body color gives it sporty and stealth look. All though we are not fans of the new graphics all around which looks like an after thought.
Speedo and Switches
The instrument cluster is a bit basic to look at and could have been more modern and deserves an LCD screen in today's age. There are fuel efficiency parameters, gear shift indicator and digital speedo and tachometer on offer. Switchgear is of high quality and you get an hazard light button on the right side. There are no LED headlamps on offer which is now seen on the Ninja 400 also. Both clutch levers are adjustable which is a great move.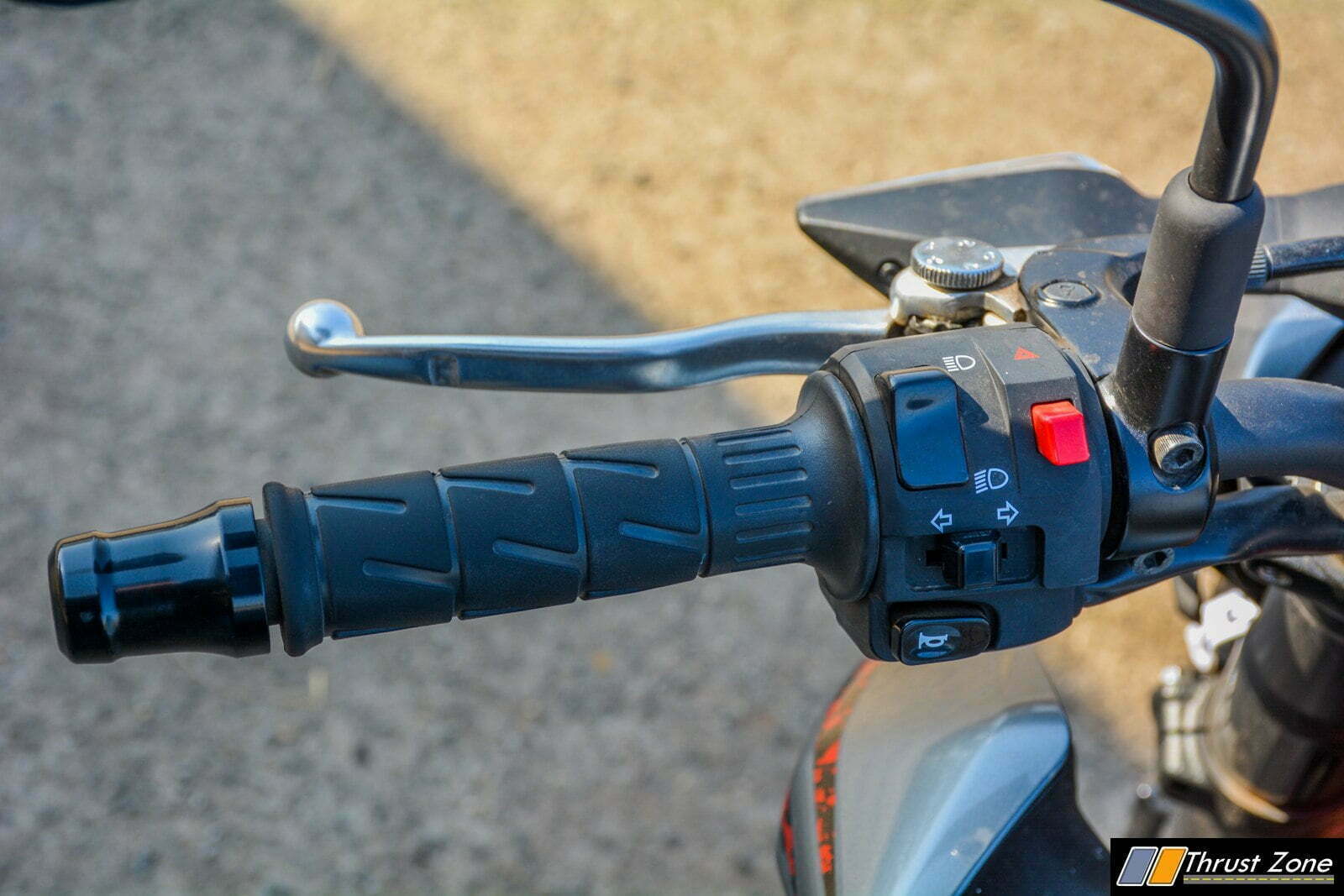 Ergonomics are quite supportive with a very low seat height, handlebars that are mounted not that low make the overall riding position sporty and comfortable at the same time. The almost rear set footpegs help you hug the tank easily. Seat cushioning is quite thin and isn't the best for pillion either which makes it suited for commuting and weekend rides. Touring would require modification to a certain extent. Mirrors are mounted and they are vibe free which showcase what is behind clearly.
Engine
The inline 900cc motor is smooth and refined, it makes 125 PS of power and 98 Nm of torque. The engine lacks low-end punch, but is rideable enough in the city thanks to quick and free revving engine. Mid-range and top-end is very impressive punches through the air with authority and gathers pace quite blisteringly. 0-100 km/hr comes in 3 seconds, something which it does in first gear itself and has a top speed well over 200 km/hr.
You can cruise at any speed you like too as the engine feels fairly relaxed between 120-140 km/hr. The gearing is neutral, which means its not too short or too long. The NVH levels are quite low which is great and the soundtrack from the intake and exhaust note is loud and sporty enough. While the fueling is good enough, the throttle on/off transition is jerky and not smooth. We got 19 km/l in our testing which include Mumbai-Pune-Mumbai while encountering traffic in both cities with a heavy throttle.
Ride and Handling
The new trellis frame has made a lot of difference in the way it rides and handles. The shocks are adjustable on both ends which is already set quite well for our Indian roads and slightly heavier riders. Ride quality is taut for our imperfect roads. The bike now feels more nimble and agile than before in the city and in the corners.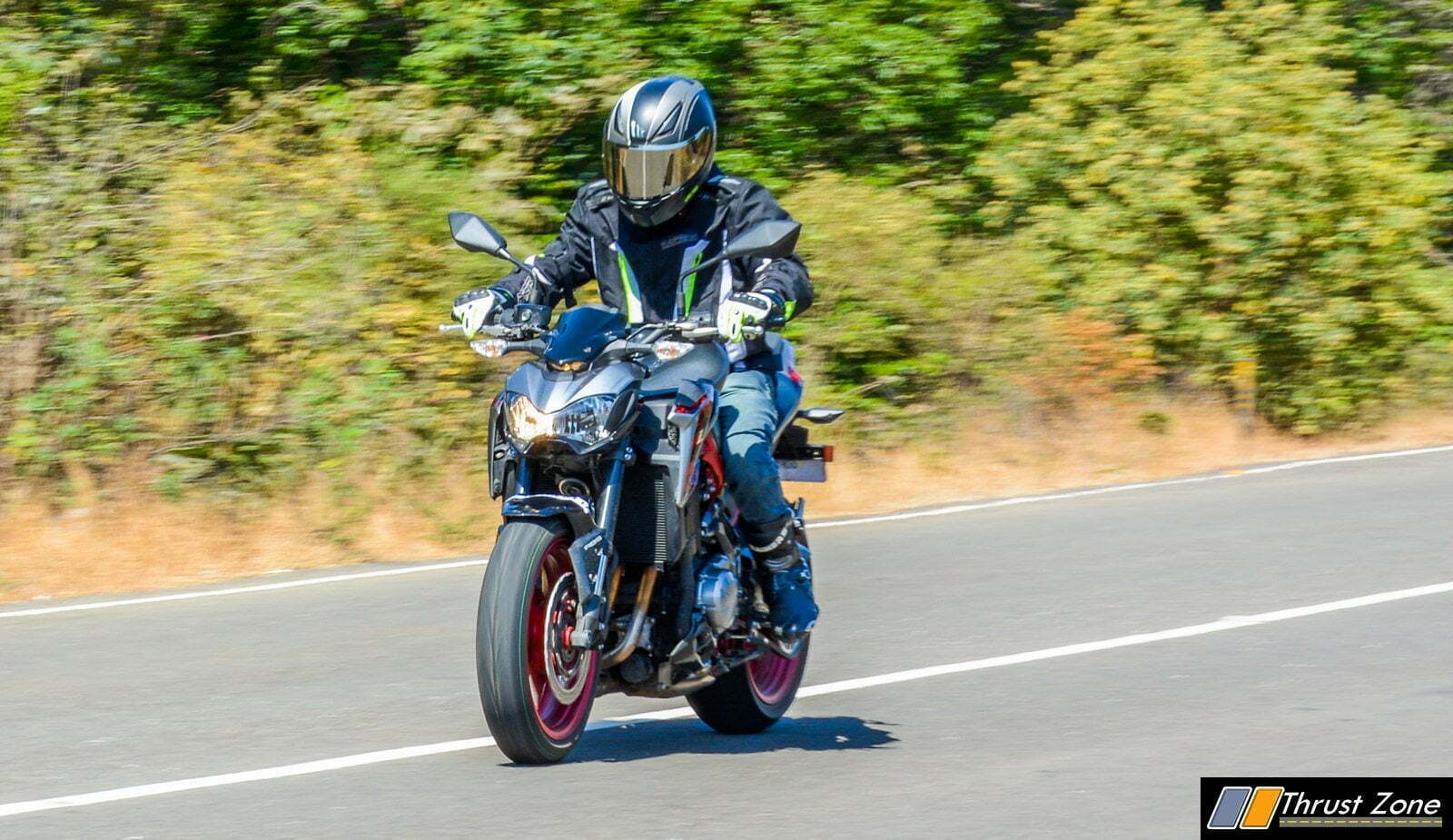 However, side to side transitions help you feel the weight at slow to medium speeds, go faster through a sweeper and the same weight help it keep poised and good ride quality means a mid corner bump won't unsettle the bike much. The long wheelbase and sharp rake at the front make this bike an good all rounder, but not the sharpest bike to ride in this class. Brakes were good and so was the bite at both levers. Hat tip, try turning into a corner a little earlier than you usually do to make the best out of this bike. Tyres change is necessary as Dunlops or Bridgestones never cut the cake in sheer feedback or grip. Italian rubber is necessary!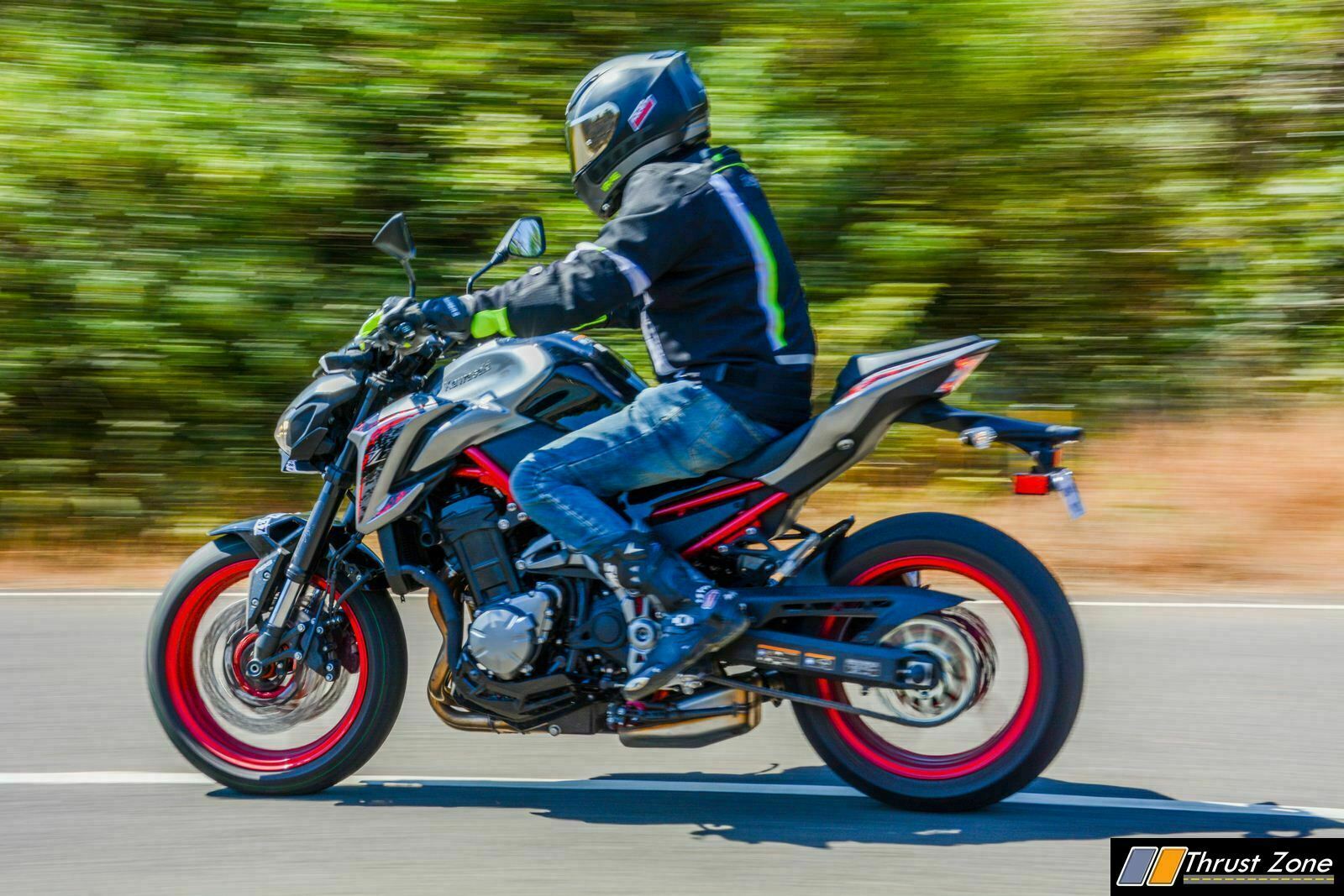 2019 Kawasaki Z900 India Review, Verdict
The Z900 comes as a bike that can do pretty much anything you ask it to do. It is comfortable in every regard when it comes to daily commuting, it can do the weekend rides in style and quickly. The performance is accessible and experience to be enjoyable enough. The pricing is good too at Rs. 7.65 lakhs, which makes it an excellent proposition against its Japanese rivals, but it lacks sheer sharpness of its European rivals, which are quite expensive over the Z900 and that quality makes it a good choice in its class for new and some mature riders given Kawasaki's reliability, ease of use and ever increasing footprint throughout the country.
Kawasaki Z900 India Review
Design

Features

Practicality

Comfort

Performance

Dynamics

Value