The Hyundai i20. The premium hatch from the manufacturer that aims to take on the likes of heavyweight champion, the Maruti Baleno is finally here with us. Hyundai has an aggressive strategy of giving a lot of features to models to make sure they stand out and grab attention. This hatch is no different either. Be it on the inside and outside, it has what it takes to impress a set of consumers as always. Like always there are core strengths and weakness of any product that comes from the Hyundai stable. We find out what the i20 offers and doesn't to its prospective buyers.
On the outside, the premium hatch is a sub-four meter car, but it is the most compact in its class. The design elements on the car make it stand out. The build quality on the outside seems and sounds good but as we know, most Hyundai cars don't score the highest marks in crash tests. The diamond wheels and the unique head and tail-lamps with LED's make it look premium. The large grille always helps it stand out against most of its competitors.
On the inside, the build and quality are good and so is the expansive feature list we have explained time and again in our launch reports. You get every feature possible in the top two variants of the car while the rest of the variants are not well-specced like any other Hyundai car. Right from Blue Sense to automatic lights and wipers to reversing cameras and sunroofs, the car has it all.
Does all of it work well? Yes, it does! So no complains there! Space, well as any other Hyundai car, the lack of that extra shoulder and knee room you expect isn't there. Leg and headroom continue to be in good supply. The boot space is good by segment standards. Road and wind noise inside the cabin is also well controlled the most other budget cars making the i20, like any other Hyundai a pleasant place to be. Safety kit continues to be high with electronic stability control and six airbags are for higher variants and Hill Hold Assist is with the automatic variant. ABS and EBD with two airbags come as standard.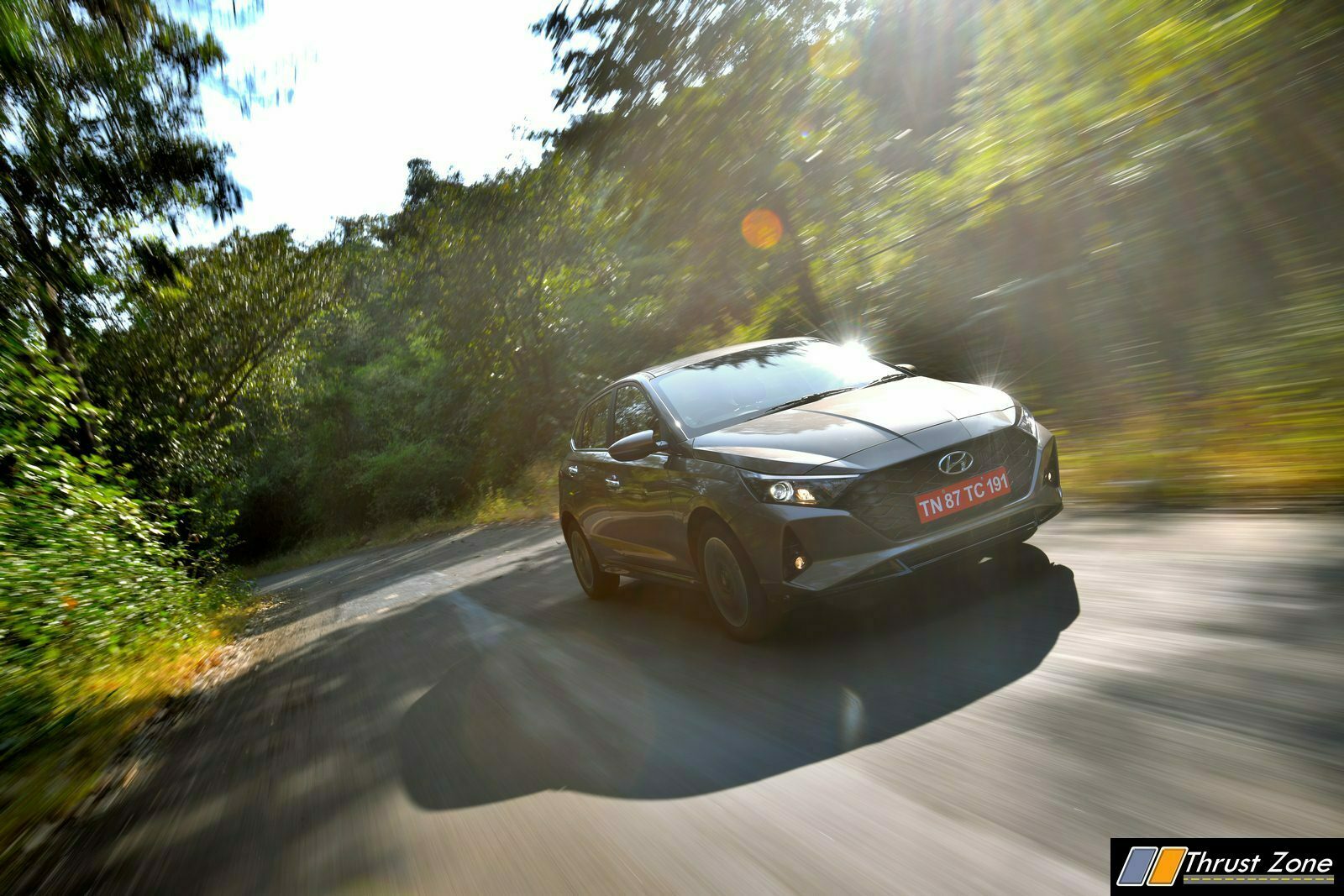 All Hyundai engines are smooth, free-revving and low on NVH and the one on the i20 is no different. Be it in any part of the rev range. Be it petrol or diesel either, that is the best part of the Hyundai group engines. Read our launch story for numbers on the engines. Also, the clutch is light and so is the gearbox to operate. Be it the manual or the iMT. DCT shifts are jerky at low speeds and it gets seamless when it reaches higher speeds. Low and mid-range are good on the diesel and the turbo petrol motor. Top-end is good enough as well and it cruises at legal speeds easily. This makes good enough for city and highway duties.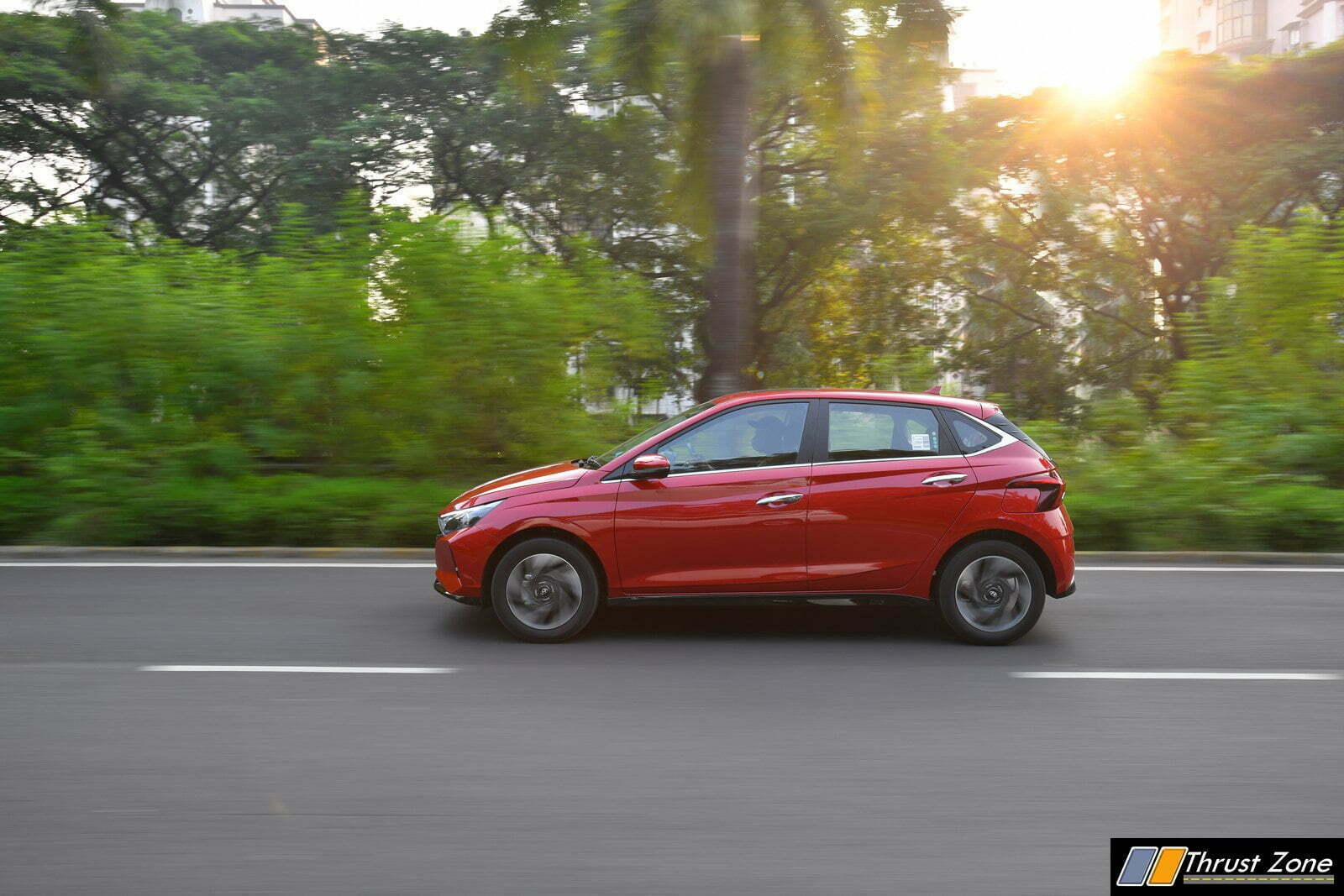 The naturally aspirated 1.2 petrol offers good mid-range and mediocre low and top-end power, which is best only for congested city duties. Fuel economy continues to be on the not so impressive side with the petrol or diesel motor while claimed numbers are high, real-life numbers continue to be lower than all its rivals. 15 km/l for the diesel in the city and 10 km/l for petrol (turbo) and 12 km/l for naturally aspirated 1.2 petrol. Highway efficiency goes higher by 25-30%, which depends on your driving style.
Like most of Hyundai's cars, the low to medium ride quality is good, but the high-speed ride can be a bit floaty. As the suspension has been tuned the same way when it comes to lower and upper stroke. This means body roll increases as speeds get higher while taking a corner or changing lanes at high speeds. Steering is light, barely precise and has almost negligible feedback on offer which makes the car not so fun or 100% confidence-inspiring to push harder.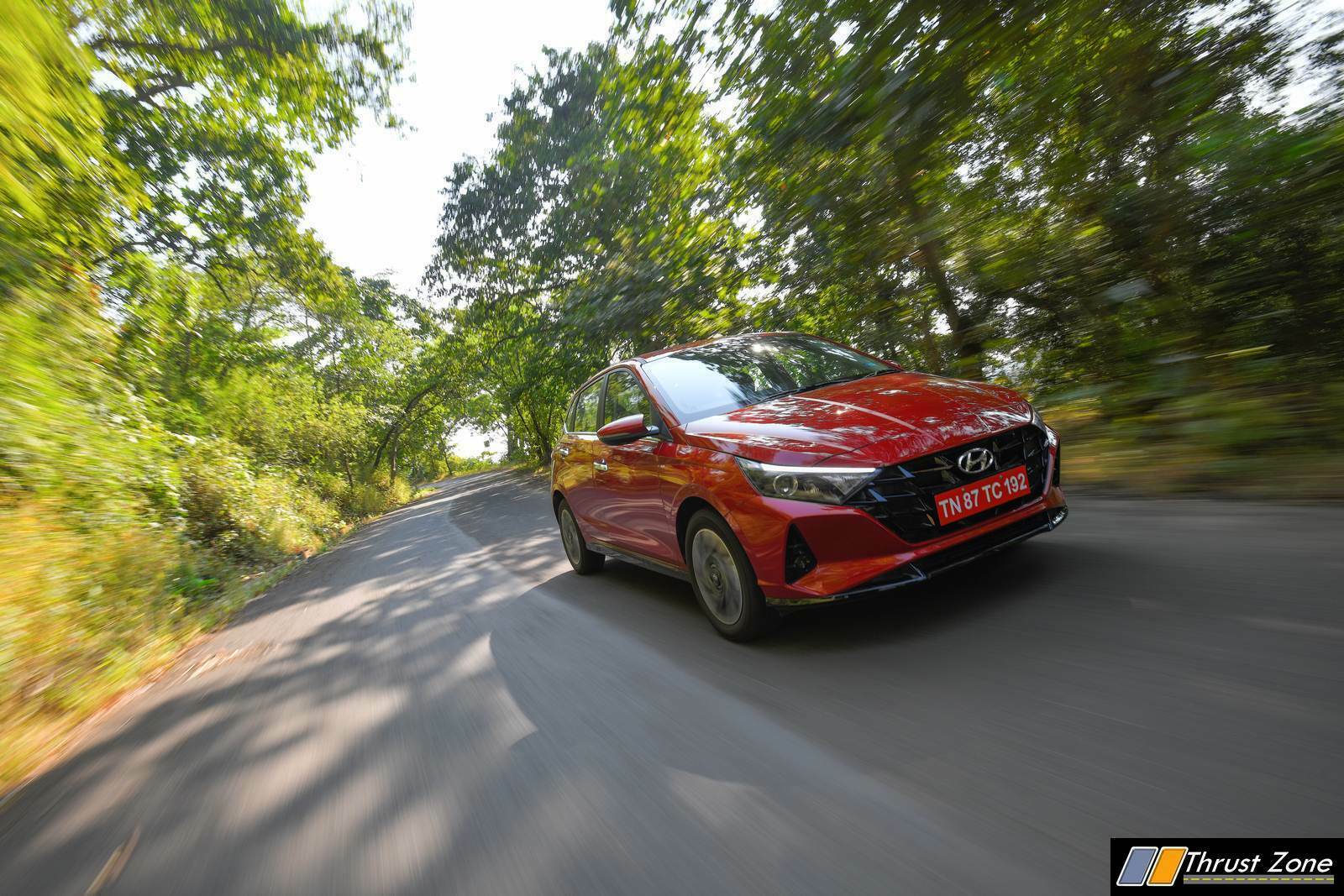 The larger wheels will help you do so, but they bring economy down and don't improve steering feedback much, so it is not worth the upgrade. With four passengers on board, it can feel a bit better, but then the ground clearance gets compromised. Brakes are good with good pedal bite, which can fluctuate as it can be over powerful at times some times it feels soggy. Overall, very easy to drive, but not the most fun to drive by far compared to all its rivals.
2020 Hyundai i20 Review, Verdict
All Hyundai cars are quite reliable, have warranty schemes that suit your needs and enough reach and quality when it comes to after-sales service, they are not cheap to maintain or run like most of its rivals such as Ford and Maruti. While the hatch here does have all the wow aspects to lure most customers it doesn't attract the enthusiast as they continue to prefer other brands. A diesel automatic is missing and the pricing could be much better in all variants. Overall, if you want an easy everyday car to drive, like most Hyundai's, the premium hatch here makes enough sense to be considered.