Bajaj has had the best quarter of all time. Half a million plus units delivered in the domestic market. This makes it come close to rivals such as Hero and Honda. Domestic two-wheelers registered a strong turnaround in the first half of the quarter driven by pent up demand. While the exact festive spike is awaited, early signs show (strong) indications of a recovery. The industry grew by 7% in Q2 and growth was in line with Industry and hence market share was 18.2% in H1 / FY21 vs 18.1% in H1 / FY20.
— KTM and Husqvarna had their highest ever sales in a quarter of 20,200 vehicles. Domestic CV volumes continue to remain muted and is dependant on return of adequate short
distance mobility demand. Within CV, cargo has fared better than passenger and share has increased to 37% which is the highest ever. Overall, market share was 53.3%. Export continues to perform very well, and September was the highest ever month at 2,12,000 units.
Strong revival of demand was witnessed in Latin America and Africa while ASEAN continues to be weak and Sri Lanka has stopped all vehicle imports. The growth in LATAM is driven by the Sports segment – Pulsar and Dominar. During the quarter, Bajaj Auto introduced Pulsar 125 Drum Split Seat and expanded the footprint of Pulsar 125 Disc Split Seat. Further refreshed versions of Platina 100 ES and Duke 250 were also introduced.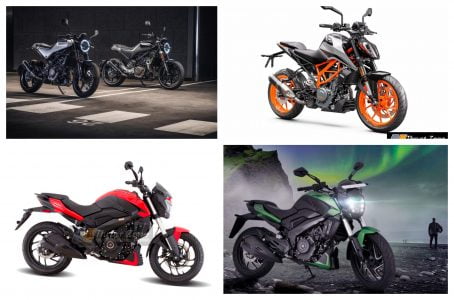 Key financial highlights are as follows :-
• Volumes : 1,053,337 units
o Pulsar : 348,561 units; highest ever
o KTM and Husqvarna : 20,200 units; highest ever in the domestic market
• Turnover : Rs 7,442 crore
• Revenue from operations : Rs 7,156 crore
• Operating EBITDA : Rs 1,300 crore
• Profit before tax : Rs 1,485 crore
• Profit after tax : Rs 1,138 crore
• Consolidated Profit after tax : Rs 1,194 crore