2021 Jaguar XF Facelift has been spied as a prototype in the Sport-brake disguise earlier, but recently enough, its 4-door sedan as also been spotted in the flesh while being out for the tests.
From the silhouette and appearance of it, the car surely screams XF, though the camouflage on it was very concealing and had a lot of parts and their designs hidden. From everything visible, what can be speculated is that 2021 Jaguar XF Facelift will get a front end with a new grille design, refreshed headlights and a moderately revamped bumper for better and in-tune with the current demand looks.
In harmony to the front, the rear end is likely to have newly added elements as well. Likes of redesigned, sleeker taillights and other changes to the trunk cover are expected. With the re-engineered rear, a lot of people would probably be now satisfied with the shredded size of the taillights, for the looks of it.
Jaguar plans to let the cat out of the bag after June 2020. But the aforementioned changes are not the only ones, there's a lot more to it. Here, we expect a decent number of alterations to be done for the interior as well. This can cover better quality for the material used, new steering wheel, an updated secondary digital screen that controls the climate control system, instrument cluster, new colours and trim options too.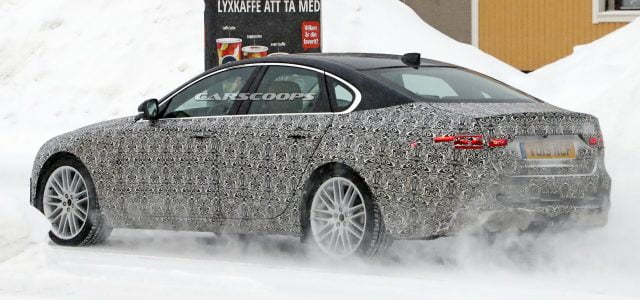 What's under the hood of the 2021 Jaguar XF Facelift? The new 395 HP 3.0-litre, straight-six, mild-hybrid petrol motor developed under JLR. This isn't concrete yet, as the V6 is being eliminated from the XF. For the current scenario, the XF's rival list likely includes Mercedes E-class, BMW 5-series, Volvo S90 and the Audi A6