CoronaVirus Shuts Down Indian Auto Industry. Be termed as COVID-19 which stands for CoronaVirus-2019, the virus infection has taken the Indian auto industry and every country in the world by storm. The hard hitting virus has extremely infectious and spread rate is fast. However, it can be easily be taken down via maintaining social distance between each other. This is easier now as everything is shut down.
To make sure it doesn't reach work places, factories of the Indian auto industry are shutting down as a precautionary measure. India has one of the lowest cases in the world right now and we should all keep it that and eradicate the Coronavirus entirely. Corporates have stepped in and so has the automotive industry. Here from them what they have to say.
Tata: We have been monitoring the situation closely and all data seem to point out that Maharashtra has been the most impacted. In the interest of safety of our employees in the state, we have decided to rapidly scale down activities at Pune site to get to skeletal operations by end of Monday, 23rd March 2020 and be ready for plant closure by end Tuesday March 24th, 2020 if the situation warrants.
Fiat Chrysler Automobiles (FCA) together with Fiat India Automobiles Private Limited (FIAPL), FCA's joint venture manufacturing facility in Ranjangaon, announced today that it will work with the Government to temporarily close operations and suspend production to protect the health and safety of employees. The temporary suspension, which will be in effect until 31st March 2020, is in response to the increasing prevalence of positive COVID-19 cases in the state of Maharashtra and particularly in Pune.
FIAPL had already implemented increased sanitary processes coupled with improvements to protect employee safety, including thermal screening and extra buses for the work commute ensuring minimal social distancing. During this closure period, the Ranjangaon plant will also undertake intensified cleaning and sanitisation, including total fumigation to ensure a safe return for employees.
FIAPL will continue to be staffed with a small number of employees, who are engaged in emergency services. There will be no retrenchment of any plant employees as a result of the plant closure and all will continue to receive their salaries during this closure period. FCA and FIAPL will continue to monitor the situation closely and follow the health and safety guidelines set by the Government authorities.
Mahindra: Mahindra today announced proactive, preventive and pre-emptive measures at all their offices and manufacturing locations in India, to ensure employee safety and contain the spread of the CoronaVirus (Covid-19).
In light of heightened concern on spread of CoronaVirus in the State of Maharashtra, we have decided to suspend the manufacturing operations at our Nagpur Plant with immediate effect and Chakan (Pune) and Kandivali (Mumbai) from Monday night onwards. None of the plants are working today, Sunday March 22, 2020.
Employee well-being and safety are matters of utmost priority. We are carefully monitoring the rapidly evolving Covid-19 pandemic and will continue to take swift and appropriate action on other plants in the State of Maharashtra and across the nation should the situation change. Meanwhile, all our offices across the country have already implemented Work from Home. Several other measures including highest standards of hygiene and promoting social distancing at all the offices and Manufacturing locations across the country have been taken.
Honda: : In view of the escalating COVID-19 situation and to ensure safety and well-being of all its associates, Honda Cars India Ltd. today informed its associates and suppliers that production operations at both its manufacturing plants in Greater Noida, Uttar Pradesh and Tapukara, Rajasthan will be temporarily suspended from 23rd Mar till 31st Mar 2020.
HCIL Associates working in corporate offices, including zonal and regional locations for all functions will primarily work from home, except for those involved in running essential services that require physical presence or minimal staffing for a few critical activities while abiding by the government regulations.
The company's leadership will closely review the situation and the next course of action will be taken accordingly. The current intention is to restart production on 1st April 2020, however, this will be dependent upon advice from Government / health authorities, and market and supply conditions.
HCIL's risk management committee has been monitoring the situation for the last several weeks and implementing multiple preventive measures in all its office and manufacturing premises to ensure safety and well-being of all associates while increasing awareness at individual level to help contain the spread of the virus. All Honda dealerships across India have also been asked to implement mandatory protocol while interacting with customers for prevention of the virus spread.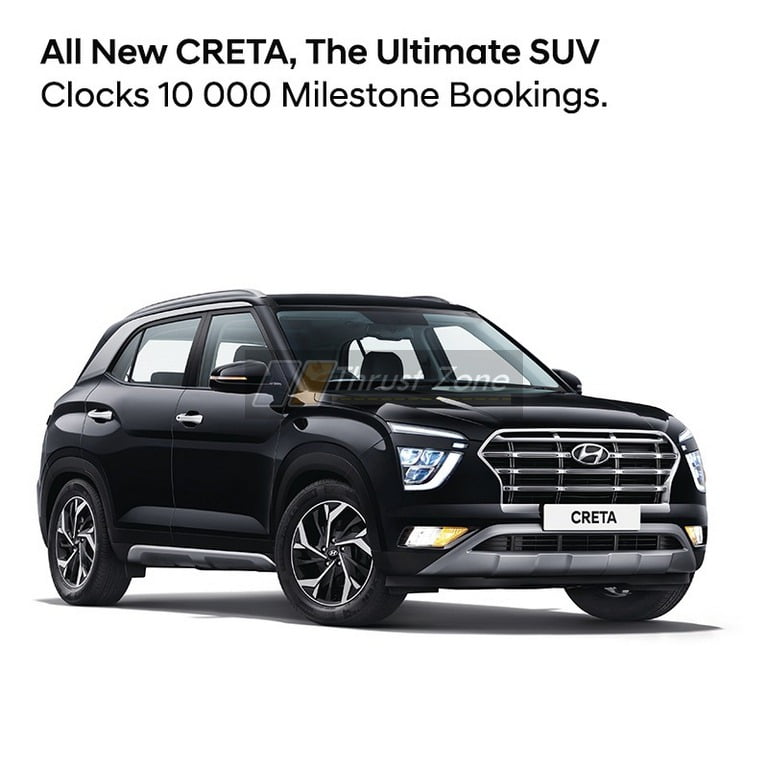 Hyundai Motor India The safety, health and hygiene of its employees, customers, business partners and the communities is of utmost priority in every situation. Keeping this in mind, Hyundai Motor India Ltd will be taking the preventive counter-measure of suspending its Manufacturing operations at the Chennai facility from Monday, 23rd March 2020 till further notice to stop the spread of coronavirus (COVID-19) – a global pandemic.
We will await further notifications from State Government to resume plant operations. Additionally under the Hyundai Cares Program, HMIL has reiterated various initiatives aimed at promoting safety and welfare of all its stakeholders:-
Customers who are not able to avail vehicle warranty/ extended warranty/ Free Service due to health emergency or dealership shutdown in affected cities – HMIL will offer extended support of 2 months.
24*7 roadside assistance to customers in case of any emergency
1000 Doorstep advantage bikes / emergency road service cars to provide any assistance to customers
Kia Motors India: In view of the unprecedented situation arising out of the spread of COVID-19 and keeping in mind the safety and well-being of all our consumers, employees, workers, partners, and associates pan India, Kia Motors India has decided to suspend all its operations with immediate effect. With this, company's manufacturing facility in Anantapur (Andhra Pradesh) and company office premises will stop functioning until further notice.
All our dealerships remain on call and are available to our customers for all their requirements via all our digital channels. Customers can also explore our website for more information on our leading products Seltos and Carnival and get in touch with us for additional assistance. We are also ensuring deliveries are not delayed for eager customers as well as service requirements are also being attended to, without compromising on strong safety precautions.
Kia Motors India will continue to closely monitor the situation and ensure the best interests of everyone associated with its operations in the country. Company will also remain connected with all concerned authorities and administration and will extend all possible cooperation and assistance, as-and-when required. Kia Motors stands with India in its efforts to fight against this global pandemic.
Renault and Nissan
Health and safety of our employees, partners and local communities is our topmost priority. In line with this view and as a precautionary measure, RNAIPL will be temporarily halting its operations at its manufacturing plant at Oragadam, Chennai from March 24, 2020 until further notice. We will continue to take all the necessary steps to safeguard the well-being and health of our employees, partners and community and will closely monitor the situation.
Toyota:
Toyota Kirloskar Motor makes decisions based on the safety and security of our employees, stakeholders and in consideration of those in Society currently dealing with COVID-19 outbreak. Under the guidance and support of the relevant national and local authorities, TKM has been taking immediate and comprehensive actions necessary to prevent any spread and is also taking adequate internal precautions based on our own guidelines and standards of care.
Considering the recent developments on the COVID-19 outbreak in the country, on 22nd March TKM had voluntarily decided to temporarily halt production in its plant in Bidadi, Karnataka. In view of the latest directions from the Government of Karnataka on March 23rd, TKM's manufacturing unit in Bidadi will continue to be temporarily shut until further notice. Furthermore, TKM has also decided to expand 'Work from Home' for all its employees at its Corporate Office in Bidadi in addition to its Regional SBUs (Strategic Business Units) in Delhi, Mumbai, Kolkata & Bangalore.
These steps have been initiated keeping in mind the safety & well-being of our employees. During these difficult times TKM will also work towards minimizing any inconvenience being caused to its valued customers. Further, we will continue to monitor the situation and take suitable decisions accordingly.
Two Wheelers
Honda Motorcycle & Scooter India today announced precautionary measure as it diligently monitors current COVID-19 pandemic situation. The wellbeing of Employees and all stake holders being the top priority, Honda 2wheelers India has temporarily announced shutdown of operations across all its four manufacturing plants with immediate effect till further notice. The duration of this shut down will depend upon the Government policy.
To maintain business continuity and support of all stake holders, company has introduced 'Work from Home' policy for all its office based associates, except for those whose physical presence is necessary to run the day-to-day essential services. In this ongoing unprecedented crisis, Honda is determined to take each and every possible step for the safety and security of its employees and partners and wishes everyone a good health and safety. At Honda we are hopeful and confident that with the measures being taken globally and in India the society will come back stronger very soon.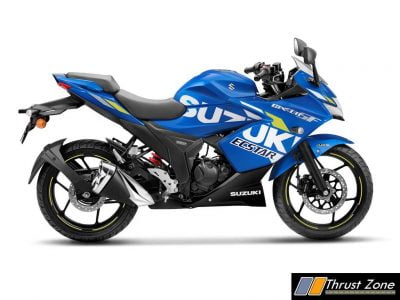 Suzuki Motorcycle India has suspended production at its manufacturing plant at Kherki Dhaula, Gurgaon till further notice. This is in view of the precautionary measures taken in the wake of the COVID-19 pandemic and in line with the Haryana Government directives in this regard.
Yamaha: In light of the novel COVID 19 pandemic and keeping in mind the safety, health and hygiene of our employees, customers, business partners and the community in general, India Yamaha Motor (IYM) Pvt. Ltd. has taken the preventive counter-measure of suspending its manufacturing operations at its Plants in Chennai (Tamil Nadu), Surajpur (Uttar Pradesh) and Faridabad (Haryana) till 31st March 2020.
The operations at the Surajpur plant in Uttar Pradesh and Faridabad Plant in Haryana has been suspended from 23 rd March to 31 st March whereas the operations at the Chennai plant in Tamil Nadu will be suspended from 24 th March to 31 st March. The employees working at the Head Office and Area Offices have been provided with the option to Work from Home till March 31 st.
Yamaha is fully committed to the health protocols in the wake of the COVID-19 threat and as a responsible Corporate, it has been taking all the precautionary measures such as increased frequency of sanitization at factory premises and work stations, restrictions in travel and creating awareness among the employees in the current scenario.
We will completely abide by the government order during the said period and will wait for further notifications from the respective State Governments to resume plant operations at all the three locations.
HERO and HERO CYCLES With the Covid 19 outbreak expected to unleash long-term economic consequences, Hero Cycles today announced that it is setting aside Rs 100 crore as a contingency fund to address and mitigate its impact on partners and the community at large.
The contingency fund will be put to use as and when required to mitigate the impact of Covid-19 situation on employees, suppliers, customers and communities across India. The organization has also reached out to the governments in states where it has major facilities (Punjab, Bihar and Uttar Pradesh) to extend any help required by authorities in addressing the crisis. Hero Motor Company's international subsidiaries are undertaking a similar exercise in the UK & Germany where they have a significant presence.
The company has also set up an Emergency Monitoring Cell headed by Chairman Mr. Pankaj M Munjal to closely monitor the economic repercussions of the pandemic and its impact on the organizational supply chains. The Emergency Monitoring Cell is overseeing the planning of supply chain resumption as and when the situation normalizes, medical support for employees and their families, and support for communities around key manufacturing facilities.
"This global pandemic has unleashed unforeseen consequences and economic crisis across industries. We understand that long term lockdowns are bound to impact the supply chains and livelihoods associated with our business. At such a time, we want to make sure that we do our beat in cushioning our partners, distributors, associates, employees as well as the communities we work in against economic troubles. As an organization that stands for the principles of business with a humane approach, we are allocating Rs 100 crore as a contingency fund to help the entire ecosystem around our organization survive this crisis. We are also reaching out to different state governments to offer all possible help," said Mr. Pankaj M Munjal, Chairman HMC, a Hero Motors Company.
The company is also ensuring that all its employees comply with the requisite social distancing norms for this condition and propagate a collective social responsibility. Notably, the crisis can be prevented from further exploding only if we are successfully able to prevent the country from entering into the stage 3 of community transmission. The organization has therefore mandated work from home for all possible functions and is ensuring business continuity through its state-of-the-art IT systems.
With economic uncertainty currently clouding the globe, Hero Cycles strongly stands for the philosophy of its founding fathers who strongly believed in standing by your partnerships and relationships in time of crisis.
TVS
TVS Motor Company, today announced significant measures to tackle the spread of COVID-19 (Coronavirus). The company has decided to halt all manufacturing operations at its plants in India and Indonesia till further notice. All relevant employees have already been provided with Work from Home facility.
The well-being of the employees is paramount for the company. The immediate focus is to ensure the safety of employees, their families, and the extended enterprise including suppliers, dealers and our customers.
TVS Motor Company has assured that it will protect jobs and salaries in the wake of the COVID-19 pandemic. The company also assured that, they would work closely with their dealers and suppliers and extend all support to them in the face of this unexpected difficulty.
Jawa
Classic Legends announced today that their operations have been impacted by the COVID-19 outbreak across the world.
Our foremost concern is the people who are involved with us in different capacities, be it customers, employees, suppliers, dealers and all those partnering us. We are taking all precautions and are adhering to government directives to ensure the containment of the outbreak and we encourage everyone to do the same.Due to the widespread nature of the outbreak, China has seen supply issues since January while the rest of the world has been severely impacted in the last three weeks. Not only production, but the supply chain is also hampered as ports continue to be jammed.
Since Jawa motorcycles has a strong waitlist of customers, there was negligible inventory of components from suppliers as parts were used to produce motorcycles as soon as they arrived. Consequently, supply disruptions due to COVID -19 has hit Classic Legends especially hard. The supply chain has dependency, mostly indirectly through Tier 2 suppliers, on Chinese manufacturers for NIKASIL coating and a few other items like the LCD panel in the speedometer. In India, component suppliers across the spectrum are in various stages of closure which has impacted the production schedules and therefore deliveries as well.
As a result, Jawa and Forty Two deliveries for February and March have been affected and it is expected to continue in April as well. Classic Legends regrets to announce Perak deliveries will not begin on the 2nd of April as indicated earlier due to the supply disruptions stated above. We shall provide updated delivery timelines for all models once clarity emerges. On the positive side, Chinese factories have started giving production schedules again. Once the situation in the India normalises, we expect production will start at full capacity again and will be updating its delivery schedules for all models as soon as clarity emerges.
Making the announcement, Ashish Singh Joshi, CEO, Classic Legends stated, "These are unprecedented times. Our thoughts are foremost on the safety and well-being of our customers and people engaged with us in different capacities. Coming to the disruption in production and delivery, we are confident and prepared to overcome the blip that COVID-19 has caused. The Pithampur plant capacity is expected to go upto to 10,000 motorcycles per month when the situation is fully normalised. With these increased numbers, Jawa lovers can expect quicker deliveries and new customers will have to wait lesser for their motorcycles. In the meantime, we advise everyone to stay safe and take all precautions that are necessary and following all directives of the relevant authorities."