Mahindra & Mahindra has launched the turbocharged petrol version of the XUV300. The automaker had first showcased the model at the 2020 Auto Expo as the Mahindra XUV300 Sportz Edition, and the upcoming offering will be the first car in the automaker's stable to get the new 1.2-litre mStallion engine. Overall, 2021 XUV300 Petrol Automatic be the second Mahindra car to get the mStallion family petrol engine after the new-generation Thar that uses the 2.0-litre derivative. The W6 variant is priced at Rs. 9.95 lakhs.
Keeping in line with the growing consumer preference for sunroof, the XUV300 will now offer electric sunroof on the mid-variants of both manual & AutoSHIFT variants. With a starting price of just ₹ 9.4 Lakh (Ex-showroom Petrol W6) the sunroof will now become accessible to a wider base of customers.
Along with these introductions, XUV300 range will also see introduction of new colours – Dual-tone Red and Dual-tone Aquamarine on all W8(O) AutoSHIFT variants and an all-new Galaxy Grey on its manual W6, W8 & W8(O) variants. Bookings for the all-new Petrol AutoSHIFT are now open and deliveries will begin from mid-February onwards.
2021 Mahindra XUV300 Petrol Automatic will get a turbocharged powertrain that develops 110 bhp and 200 Nm of peak torque. The new motor is paired with the AMT gearbox unit that's already available on the diesel version. The new mStallion family looks promising and is also more advanced than Mahindra's older petrol mills with a dual-mass flywheel, single drive belt, short-skirt crankcase and a resonator on the turbocharger.
The 2021 Mahindra XUV300 Petrol Automatic has been updated with the automaker's Bluesense Plus connected car technology. Bluesense is already offering the XUV500 and the Scorpio in the company's stable. However, Bluesense Plus refers to an updated version of the technology that will make it to the XUV300.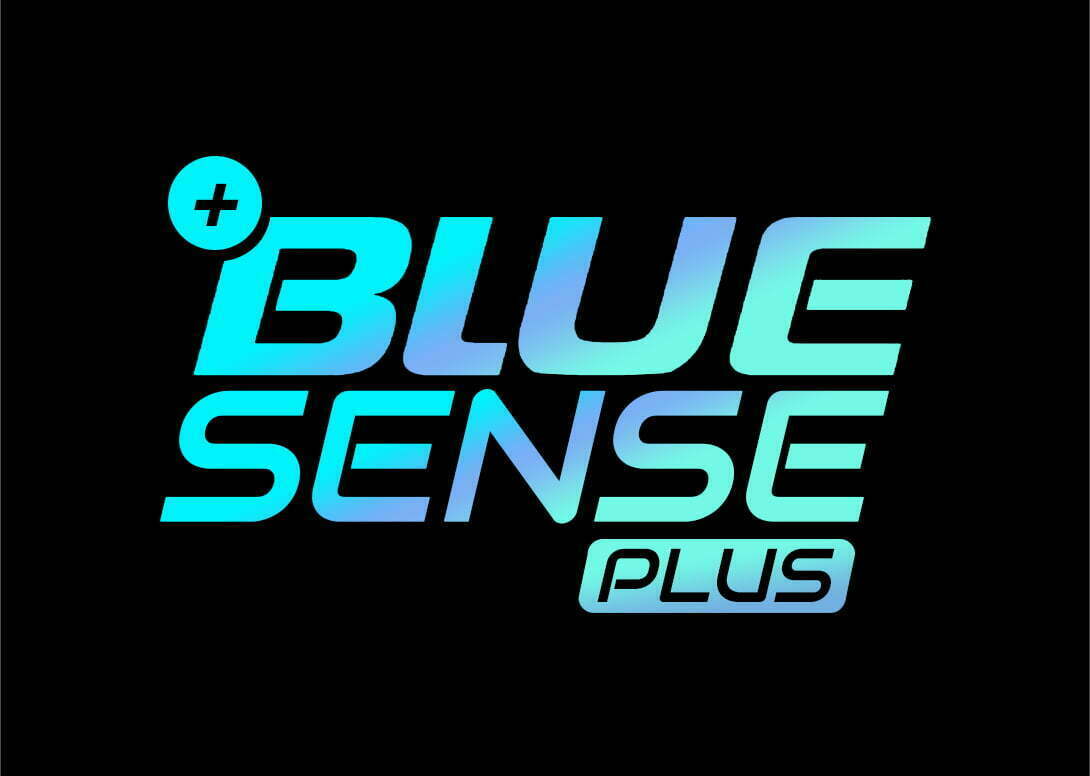 2021 Mahindra XUV300 Petrol Automatic will compete against the Tata Nexon facelift that packs 118 bhp and 170 Nm of peak torque. It is also offered with 6-speed manual and AMT options. It will also rival the Hyundai Venue T-GDI with 120PS and 172Nm of peak torque, which is paired to a 7-speed DCT and a 6-speed IMT. There's also the Kia Sonet with the same engine-gearbox combination, along with the Nissan Magnite that comes with a 1.0-litre turbo petrol with a CVT automatic. The Renault Kiger is also now part of the competitive list.
Developed by transmission experts Marelli, it comes equipped with a tap-to-switch set up that will allow enthusiasts to experience the full force of the XUV300's formidable 1.2 liter turbo-petrol engine, along with a clutch-less driving experience. With this, the XUV300 becomes one of the few vehicles in the segment to offer auto transmission on both Petrol & Diesel.
The XUV300 autoSHIFT on Petrol & Diesel is an advanced technology that offers tremendous convenience and versatility to the user. Some of its key feature are as below:
1. Auto Mode: Automatic, effortless, smooth and fatigue-free drive.
2. Manual Mode: Control of the gear shifts for a more involved driving experience.
3. Advanced 'Creep' Function: 1-pedal drive (without accelerator input) in First & Reverse gear, for relaxed handling of congested city traffic or tricky parking scenarios.
4. Electronic Stability Control: Total control and Stability in all driving situations.
5. Hill Start Assist: Prevents roll-back for added safety & confidence on slopes.
6. Kick-down Shifts: Punchy pick-up during overtaking or for quick acceleration.
7. Adaptive Pedal Response: Automatic gear shift map selection based on accelerator inputs & driving requirements ranging from comfortable to sporty.
8. Tap-to-switch: Shift to Auto, Reverse or Manual modes with just a single tap.
9. Drive and Reverse Lock Out: Adds to safety by restricting sudden shifts between reverse and drive modes, unless the speed drops to less than 5 kmph.
10. Creep disable on Door Opening: Prevents the vehicle from moving in Auto/ Manual mode if the doors are open.
2. BlueSense PLUS – Connected SUV Technology
Mahindra's Connected SUV technology – BlueSense Plus on W8(O) AutoSHIFT will create a connected experience between the SUV & its owner. It offers variety of features like Remote Vehicle Control Features (like Door lock/ Unlock, Find my XUV300), Location-based Features (like Live Tracking & Sharing, Route Deviation), Safety & Security Features (like Geo Fencing, Emergency Assist), Vehicle Information Alerts (like Distance to empty, Tyre Pressure), and other features (like Infotainment Controls, Document Wallet). BlueSense Plus will be available on both Android & iOS.
BlueSense PLUS is a complete connected SUV solution, that is powered by an embedded SIM, that allows one to stay connected to their XUV300 no matter where they are. One can get a plethora of information at their fingertips & use its 40+ features, using the smart phone.
Available on Android & iOS.
Remote Vehicle Control Features
1. Remote Door Lock/ Unlock
2. Remote Hazard Lamp ON/ OFF
3. Search My XUV300
4. Remote Park Lamp OFF
Location-based Features
5. Live Vehicle Tracking
6. Find my XUV300
7. Route Deviation Alert
8. Share Vehicle Location
9. Share a location
10. Save Places & Routes
11. Pitstop
12. Turn-by-turn Navigation
Safety & Security Alerts
13. Unauthorized Vehicle Access Alert
14. Emergency Alert
15. Geo Fencing
16. Time Fencing
17. Door Open Alert
18. Tyre Pressure Alert
19. Overspeed Alert
20. High Engine Temperature Alert
21. Seat Belt Alert
22. Device Unplugged Alert
Vehicle Information & Alerts
23. Low Fuel Alert
24. Check Distance to Empty
25. Parking Lamp ON Alert
26. Vehicle Start Stop Alert
27. Check Tyre Pressure
28. Check Door Lock Status
29. Check Odometer
30. Check AC Information
31. Engine Idle Alert
In-Car Controls & Other Features
32. In-car AC Controls
33. In-Car Infotainment Audio Controls
34. Document Wallet
35. Fuel Diary
36. Trip Summary
37. My Car Info
38. Insurance Expiry
39. PUC Expiry
40. Weather Information
41. E-Manual
42. Personalized Pitstop Recommendation
43. Create Enquiry