A test mule of what could possibly be the off-road version of KTM 390 Adventure has been spotted. Also, there is speculation that this model could turn out to be KTM 390 Enduro. In the investor report of 2019, Pierer Mobility, the parent company of the KTM, had revealed the plan to launch KTM 390 Enduro although the spotted model bears an uncanny similarity to the KTM 390 Adventure that is currently being on sale in the market.
What is amply clear from the spotted mule is the use of the different chassis. The trellis frame used on the bike is shaped in a completely different manner and even in the case of the mainframe, the different points for the engine mountings also points towards a different version more biased in the favor of off-roading.
The good news for riding enthusiasts is the 21-inch front and 18-inch rear spoked rims on the test mule. The higher ground clearance indicates that the suspension travel will be longer and this further cement the fact that the bike will cater specifically to the off-roaders and adventure-seeking segments.
The way the routing of the exhaust has been done indicates that this bike could belong to 390 Adventure R as existing Enduros models of KTM don't feature this kind of styling for exhaust. The new design of the swingarm also hints that this bike is the next generation of the 390 Adventure.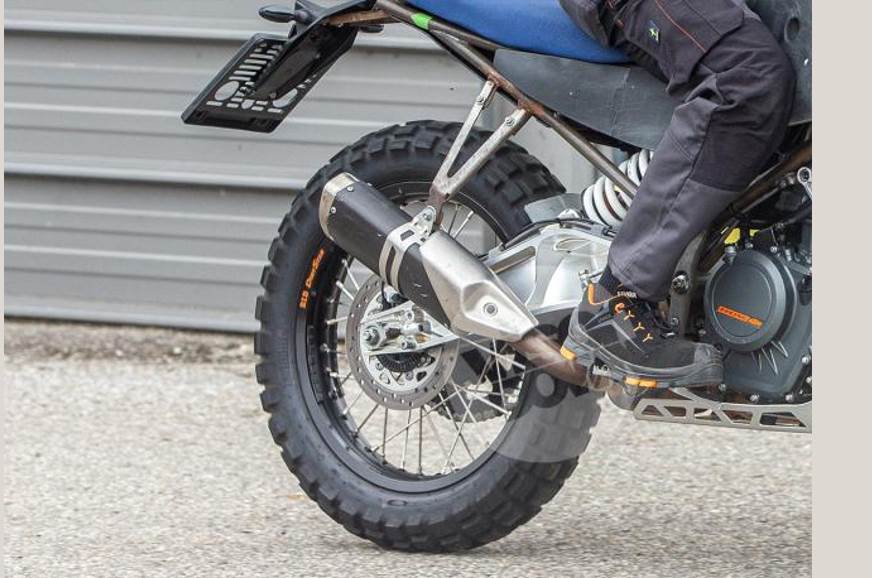 The test mule seems to be in the early stage of its development and is expected to be revealed only towards the end of 2023. The launch is likely to happen in 2024 and if that happens, it would be exactly four years after the current generation 390 Adventure made its world premiere.