22 KYMCO Launches iFlow Like200 and X-Town 300i in India and all products will be made in India
Today, in line with its promise to 'make it big in India', Allen Ko, Chairman – KYMCO, announced setting up a manufacturing facility for 22KYMCO in Bhiwadi, Haryana. Equipped with an annual production capacity of 200,000 units, this facility will manufacture the iFlow, the Like200 and the X-Town 300i ABS completely at the plant.
India, being one of the focus markets for KYMCO globally, the two-wheeler maker is aggressively expanding in the country with a phased expansion plan. The focus markets for phase one include New Delhi, Bangalore, Pune, Hyderabad, Kolkata and Ahmedabad to start with. Over the next three years, the organization aims to build a strong pan India dealership network with 300 touch points.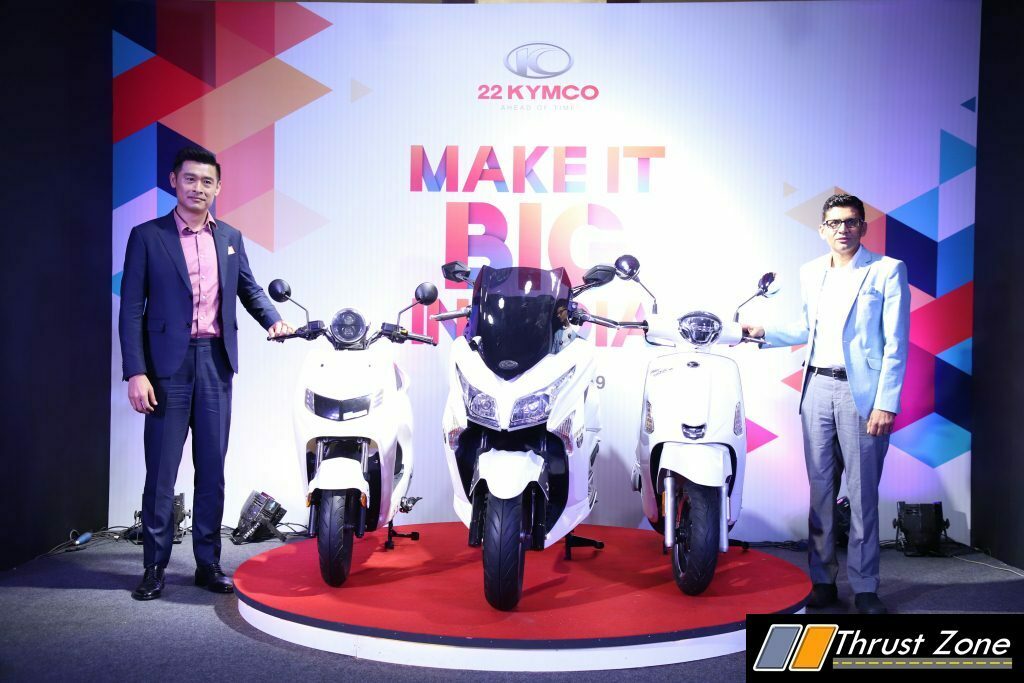 Focused on the unique needs of the Indian market, 22KYMCO, the global new age mobility solutions provider, unveiled its electric two-wheeler offering – the iFlow as well as cutting-edge ICE technology range of products including the "Like200" and the "X-Town 300i ABS", a part of the premium Maxi scooter category. The company revealed their new logo and launched competitive price points for their new machines, that will be available in India from September 2019.
While the Like200 and X-Town 300i ABS are going to put the organization on the country's gasoline two-wheeler industry map in a big way, the iFlow is going to cement its position in the emerging e-mobility space.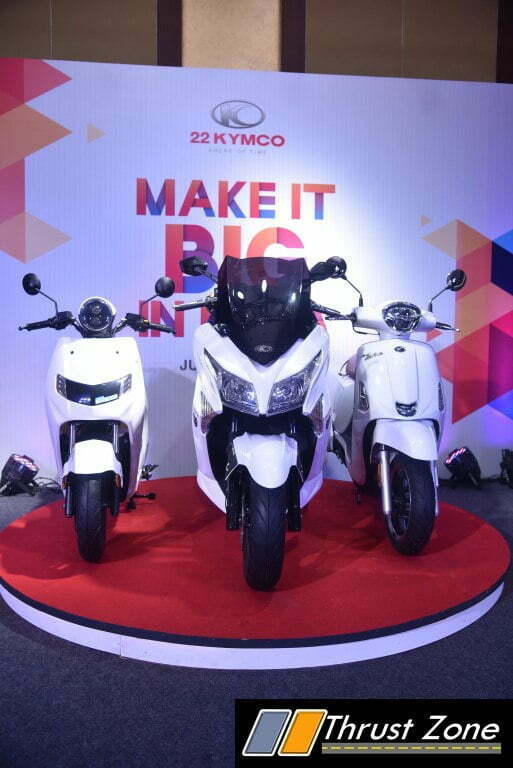 All products from the 22KYMCO stable have been scientifically developed and designed for the Indian road conditions. In addition to this, Ionex is the company's most advanced smart energy solution network that is cloud-connected and consists of portable high-performance batteries which will power the 22KYMCO scooters.
Product:
Price (on-road Delhi)
iFlow:
INR 90,000/-
Like200:
INR 1,30,000/-
X-Town 300i ABS:
INR 2,30,000/-