With a resolute focus on ensuring the health and safety of its people, customers and communities, Shell India salutes the spirit of the nation's caregivers and frontline workers. To support the nation in this unprecedented time, Shell India has undertaken the following listed initiatives to power our nation through these extraordinary times.
• Shell India is reaching out to more than 126,000 people with more than 35,000 relief kits and over 14,800 meals
• Grocery kits are being distributed among vulnerable communities/daily wage workers around Shell's retail sites in 9 cities and 6 towns. Through this activity, Shell has so far touched almost 55,000 lives
• Shell India's staff has been working closely with the local authorities since April 2020 to procure, package and distribute 16,000 grocery kits among vulnerable communities including migrant workers anddaily wage workers around their fuel retail sites. Further information on this can be found at company's Care for Community page.
• 2,600 frontline workers (doctors, nurses, ward boys, paramedics etc.) were offered complimentary beverages as a part of Shell's Healthcare Heroes campaign across 62 sites
• As a token of appreciation to health professionals and truck drivers, Shell India, in partnership with social enterprise Vision Spring, has distributed care packages with food and hygiene essentials to 12,000 ambulance drivers, truckers and allied transport staff stranded at the borders, as well as mechanics, whose income has been affected, across 15 cities
• 3000 hygiene kits have been distributed to Uber Medic/Essential drivers who are providing services to the community during these difficult times
• The company provided 14800 meals through community kitchens and distribution of food packets
• Shell has provided grocery items and hygiene kits to about 800 families around its facility in Taloja, Maharashtra, and 600 families of fence line villages around its technology center in Bengaluru
• 2,575 vulnerable families (Halpati fishermen & BPL) in Hazira gas fence villages (in Gujarat) are being provided with grocery kits
• The community health clinic set up by Shell in Hazira, is providing free health check-ups to all its patients. Till 22nd April, 750 patients from economically weaker sections have been treated by Hazira Medical facility free of cost during the lockdown period. Shell India teams across several other cities and towns are in consultation with local authorities to identify the people who need this help the most.
• Essential groceries have also been provided to community kitchens in two locations of Surat city (In Gujarat) for providing daily food to migrant labours & poor families for their survival & wellbeing
EFFORTS FOR SHELL'S PEOPLE
Shell has made sure that the safety of its employees, retail site workers, and contractors is not compromised.
For All Employees
• Set up a central monitoring team in February. The health team consists of doctors and health specialists and did a thorough assessment of the risks of exposure and issued clear guidelines on personal hygiene and social distancing for Shell India's 12,000 people working across offices, retail sites, markets, laboratories, and factories, to stay alert to symptoms.
• Initiated fun activities such as online Quizzes, Dare to Share contests, 'Virtual Chai with Leaders', Yammer 'Selfie Challenges' and engaging videos from Employees' homes to drive a social message on COVID-19.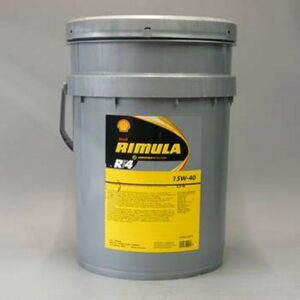 For office-based staff
• Mandatory work from home instilled for all office-based staff. Under this initiative, Shell enforced fit for purpose IT asset policy (including delivering the same to employee homes) and activating an internet connectivity allowance
• Business travel inside and outside of India have stopped
• Virtual engagement sessions, Telemedicine & Virtual Employee Assistance Programme support to address staff concerns regarding social, mental and physical health. These also included 1-1 confidential counselling sessions.
• Learning & Development teams worked with IT colleagues and swiftly enabled the DTAO (Desktop anywhere online) application to help Shell onboard our new joiners virtually from across India. The feedback states that the experience to have been immersive and seamless.
For the employees and contractors working at Shell plants and sites
• Shell plants are operating with a skeletal staff to minimise the risk of person-to-person COVID-19 exposure
• Regular office sanitization and indoor air quality checks are ensuring the hygiene of the workplace environment
• Clearly defining marks to enable social distancing during operations
• Thermal screening implemented at the entry points of its plants
• Disinfection of transport vehicles after every use, and adherence to social distancing even while commuting put into place
• Masks and sanitizers for employees and proper disposal of PPE kits after use
• Virtual engagement sessions, Telemedicine & Virtual Employee Assistance Programme support to address staff concerns regarding social, mental and physical health. These also included 1-1 confidential counselling sessions
For Shell Retail Station staff
• Enforcing strict personal hygiene standards and social distancing during operations like fueling and in-shop transactions. Shell India staff has been encouraging customers to have a contactless transaction using NFC or UPI enabled payment methods at all Shell stations.
• Implemented strong visitor management protocols, frequent health symptom checks, availability of hand sanitizers and increased frequency of housekeeping along with sanitization of office areas and deep cleaning where required.
• Staff handling food mandated to wear caps, gloves, and masks.
• Regular sanitization of Shell's Deli2go snack stations.
• Shell India will only be serving items that can be heated above 65 degrees Celsius to ensure safety of your food. Hence, some of the food items might be temporarily unavailable, but will be back soon.
* Shell continues to operate its sites as per the Government/local authorities' guidelines. The fuel stations will provide essentials, such as fuel, packaged food, water and other on-the-go items.
EFFORTS FOR CUSTOMERS
While Shell is committing to provide its services to its customers, it also understands its responsibility towards their safety and security
• Social distancing at all touchpoints at Shell fuel stations, and contactless transactions enabled by UPI
• Facilitating sanitizers for customers at various touchpoints
• Regular updates to customers on the recent developments on operations, credit support and equipment restart care
• Incorporating crowd management techniques like queues with demarcated areas and allowing only five people inside Shell Select stores
• Introduction of ready-to-cook provisions and daily essentials at Shell Select stores for customers' easy access