The 2020 BS6 Bajaj Avenger 220 has been launched and is priced at Rs 1, 15,456 (ex-showroom). The upgrade to BS6 will be the second major update that Avenger has received in its product life cycle. Last year, Bajaj equipped the bike with a single-channel ABS system and as a result of that addition, the prices of the bike crossed Rs 1-lakh mark.
The changes on the 2020 BS6 Bajaj Avenger 220 powertrain include the addition of a new fuel-injection and a redesigned exhaust to help it meet stricter BS6 emission norms. The power and torque figures are not out yet though we don't expect any significant change in the performance of the bike. Just for your reference, the currently selling BS4 version of the bike comes powered by a 220-cc single-cylinder engine which puts out 19bhp and 17.5 Nm of max power and max torque respectively.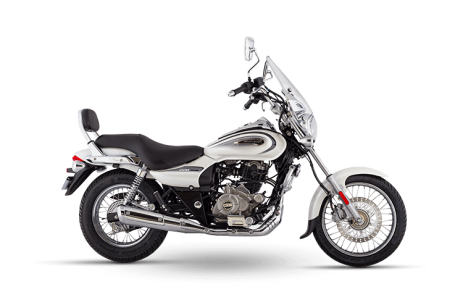 Apart from changes in the engine, the mechanical and suspension hardware will be carried over from the outgoing model. Cosmetic change includes a new heat shield in the middle of the pipe which runs from the head towards the exhaust canister. The Cruise 220 maintains its chrome blinged out look over the black and sporty Street 160 variant, which is now not available for the 220 variant. This will help Bajaj to keep the cost in check while ensuring that customers won't find new prices too high to make a buying decision. The launch of the 2020 BS6 Bajaj Avenger 220 helps it take on the Royal Enfield and Suzuki Intruder among others.
Read this too: BS6 Bajaj Dominar 400 Launched
Read this too: BS6 Bajaj CT100 and Platina ASB Launched
Read this too: 2020 Bajaj Avenger 160 ABS Launched
Read this too: BS6 2020 Pulsar 125 details andall numbers and price list
Read this too: 2018 Bajaj Pulsar 150 ABS Twin Disc Launched
Read this too: 2020 BS6 Bajaj Pulsar 150 Classic ABS and Neon ABS launched
Read this too: 2020 Bajaj Pulsar NS160 BS6 ABS launched
Read this too: 2020 BS6 Bajaj Pulsar 180F Neon ABS launched
Read this too: BS6 2020 Pulsar RS200 details and all numbers and price list
Read this too: BS6 2020 Pulsar 125 details and all numbers and price list
Read this too: 2020 BS6 Bajaj Pulsar 220F launched
Read this too: 2018 Bajaj Pulsar Black Pack Series details
Read this too: 2018 Bajaj V15 2019 Model details – launched
———————
Read this too: Aamir Khans buys v15
Read this too: 2018 Bajaj Pulsar Festival of speed is back in Third Avatar
Read this too: Bajaj Triumph bike is confirmed to be a 500cc single-cylinder
Read this too: Urbanite codenamed electric vehicles coming
Read this too: Avenger 400 is a dream that come true some day – rendering and speculations
———————
Read this too: Aamir Khans buys v15
Read this too: 2018 Bajaj Pulsar Festival of speed is back in Third Avatar
Read this too: Bajaj Triumph bike is confirmed to be a 500cc single-cylinder
Read this too: Urbanite codenamed electric vehicles coming
Read this too: Avenger 400 is a dream that come true some day – rendering and speculations